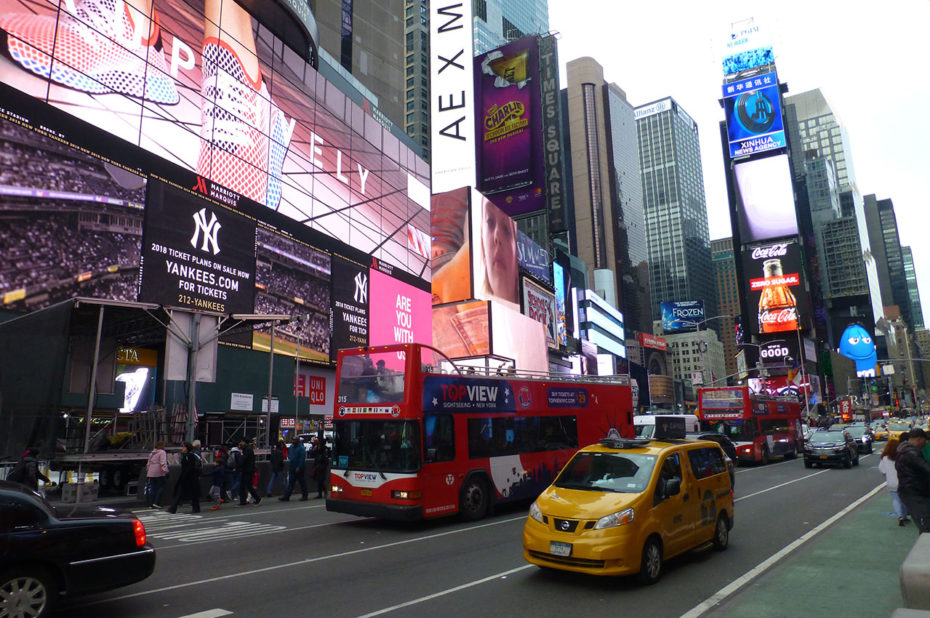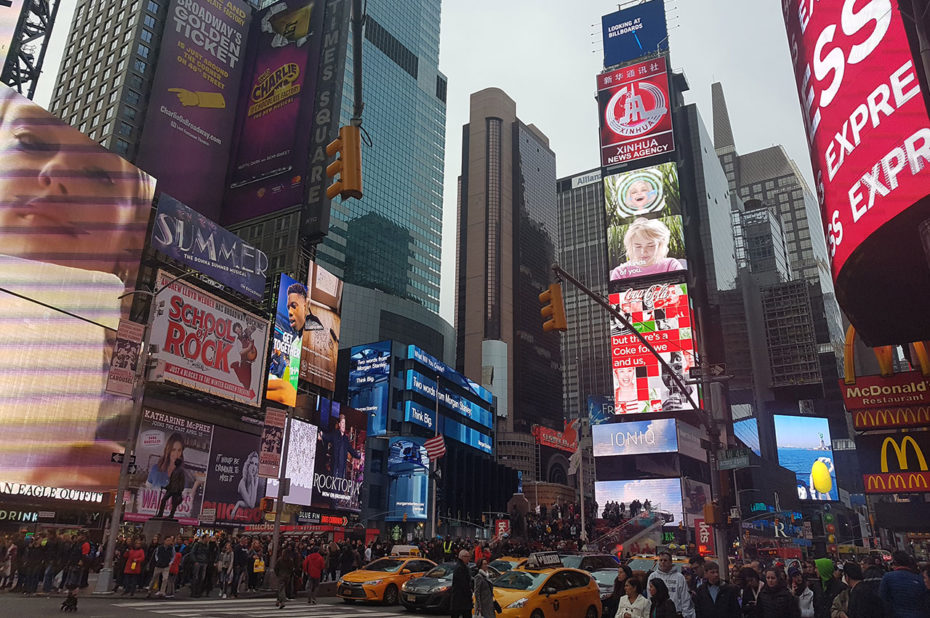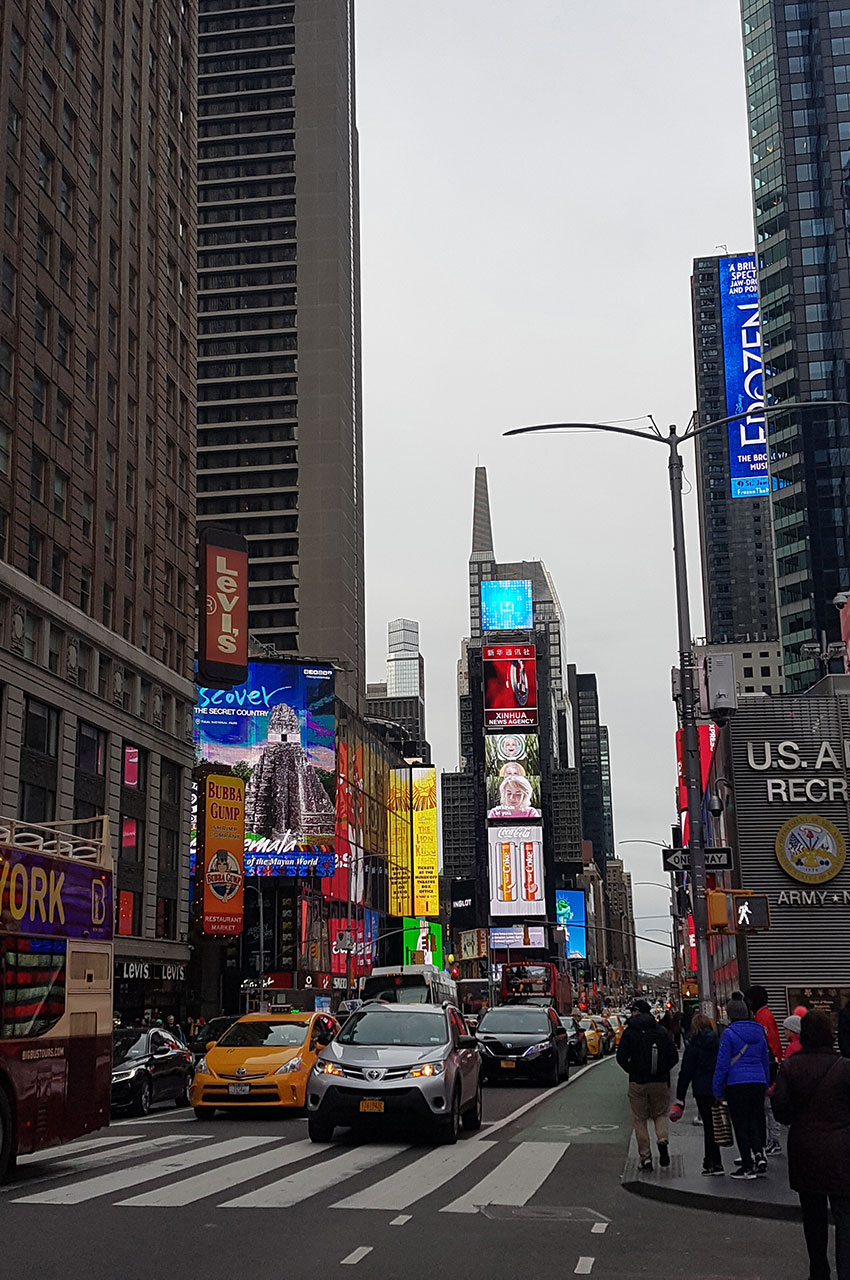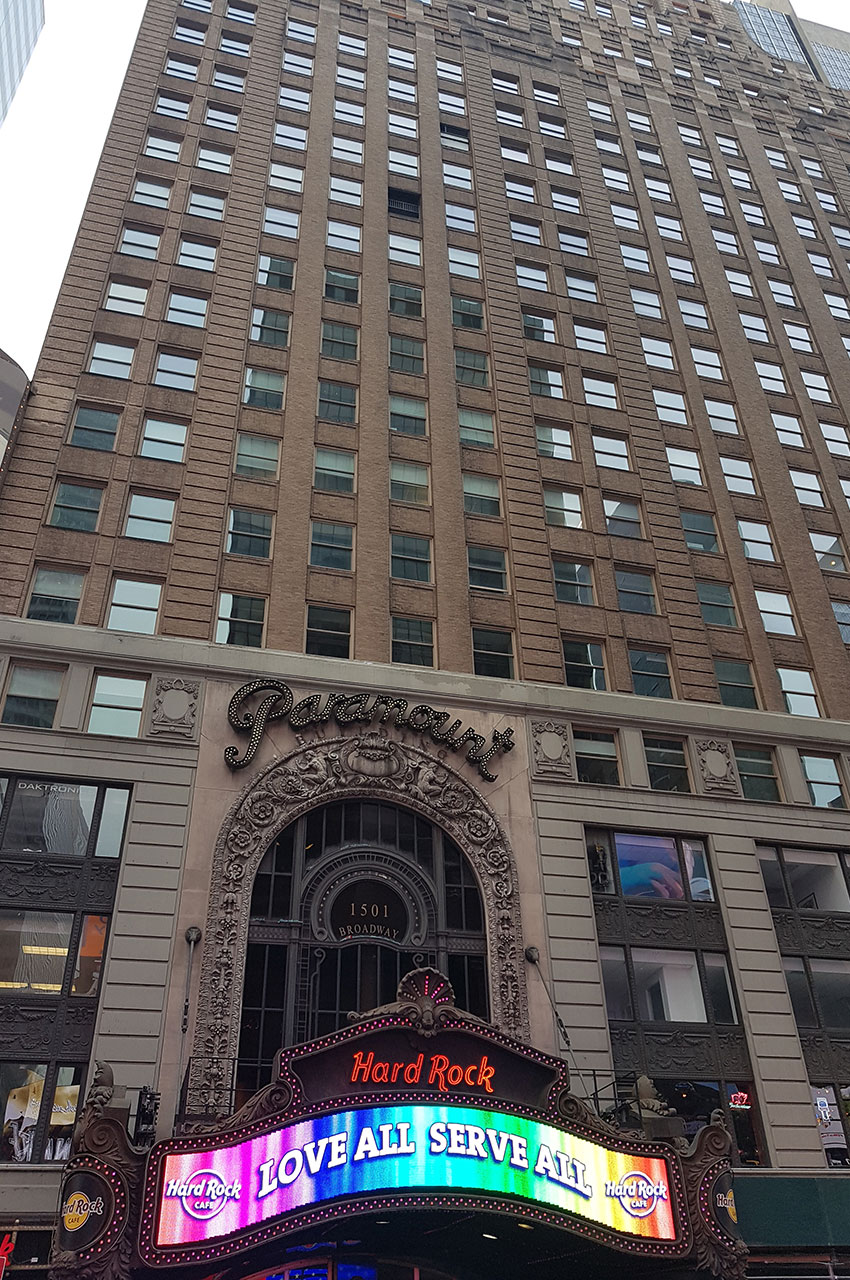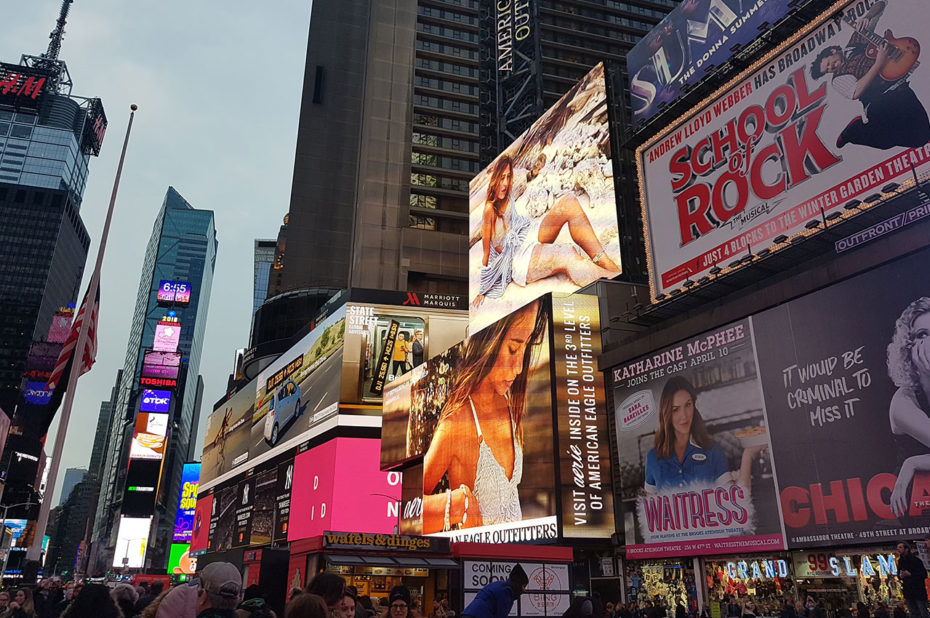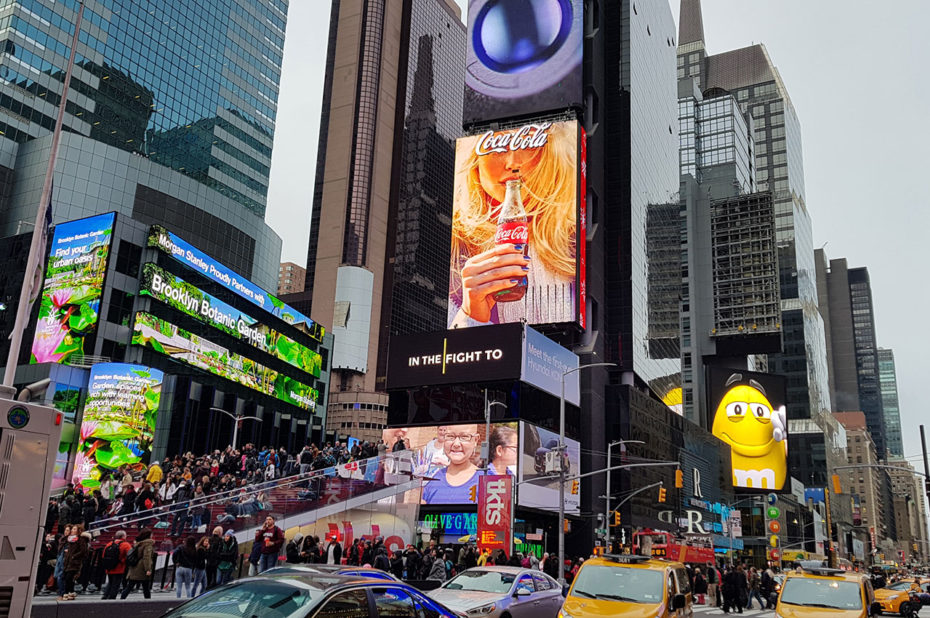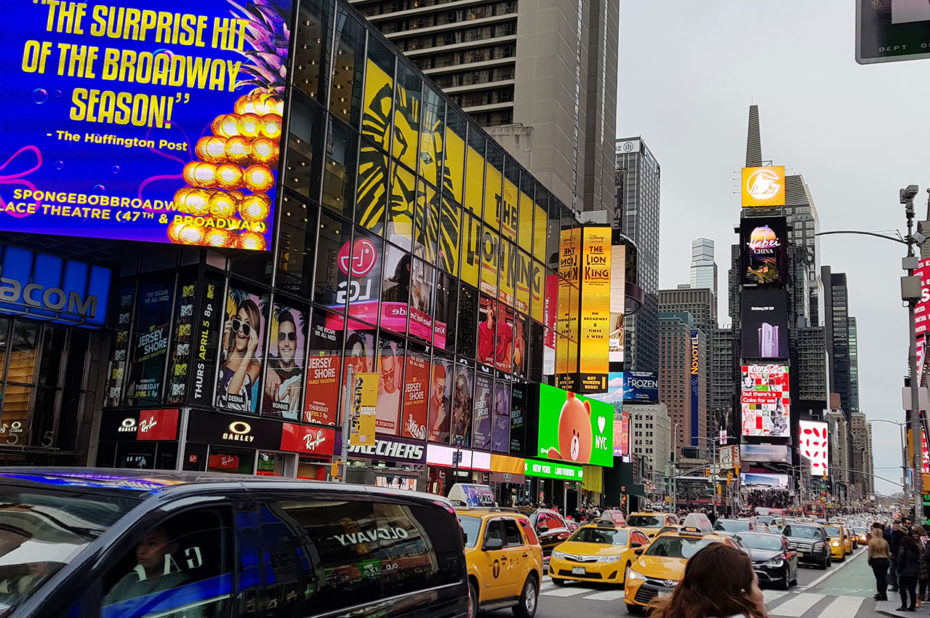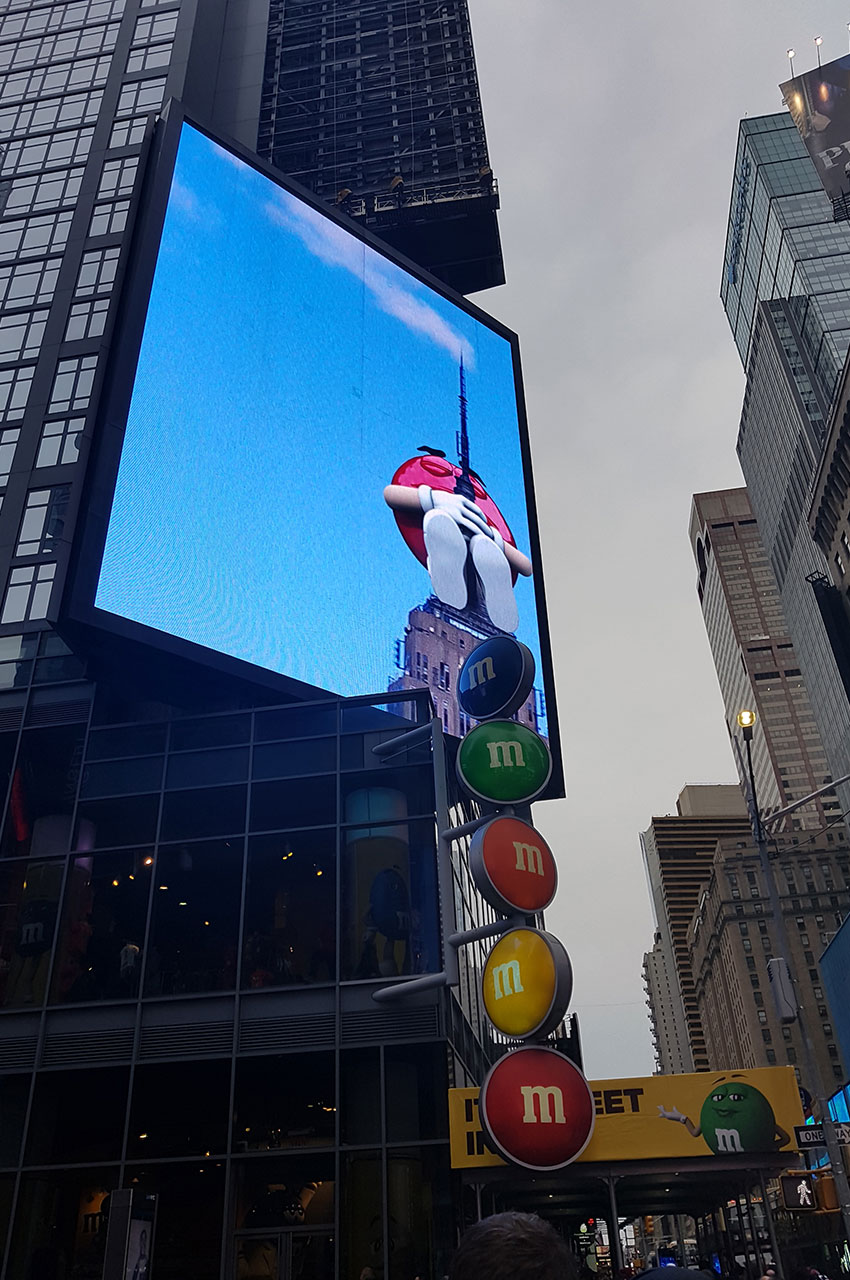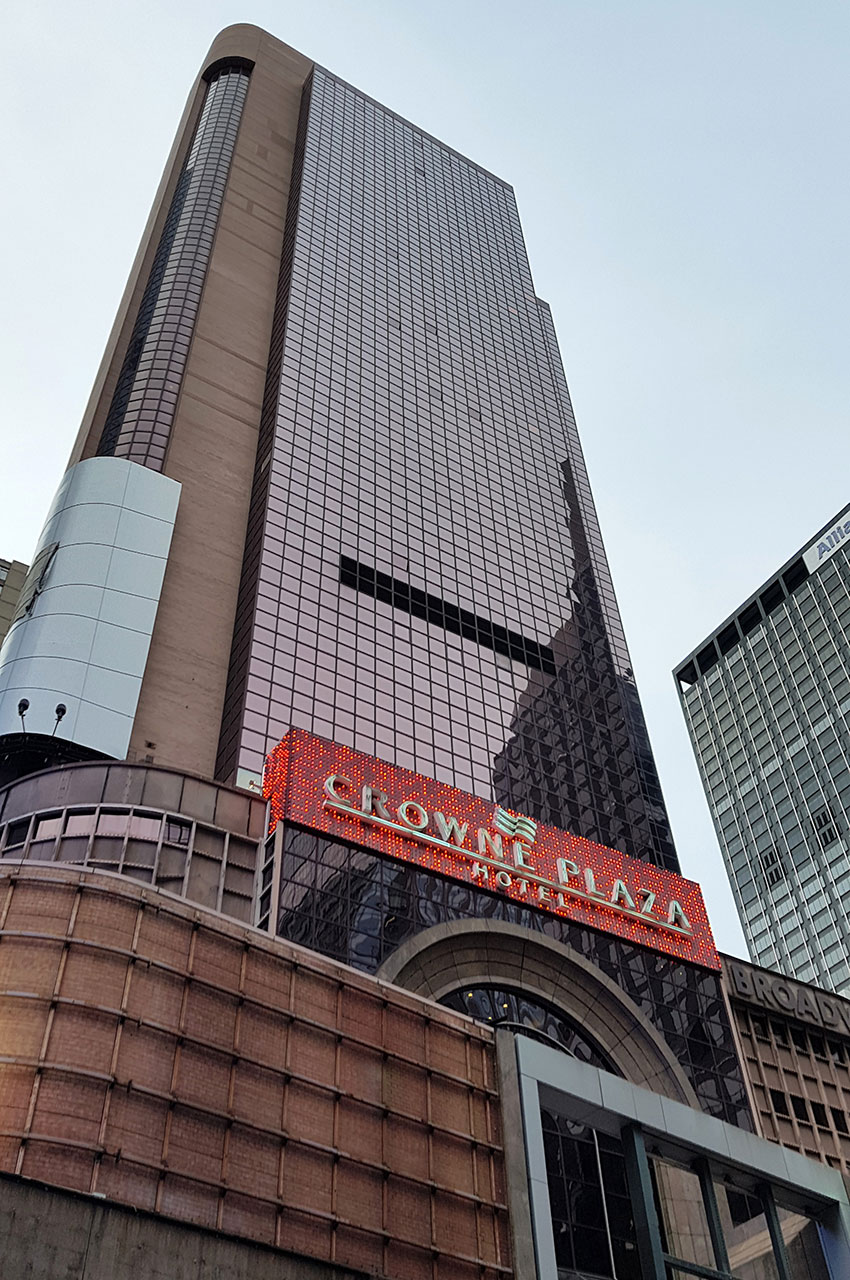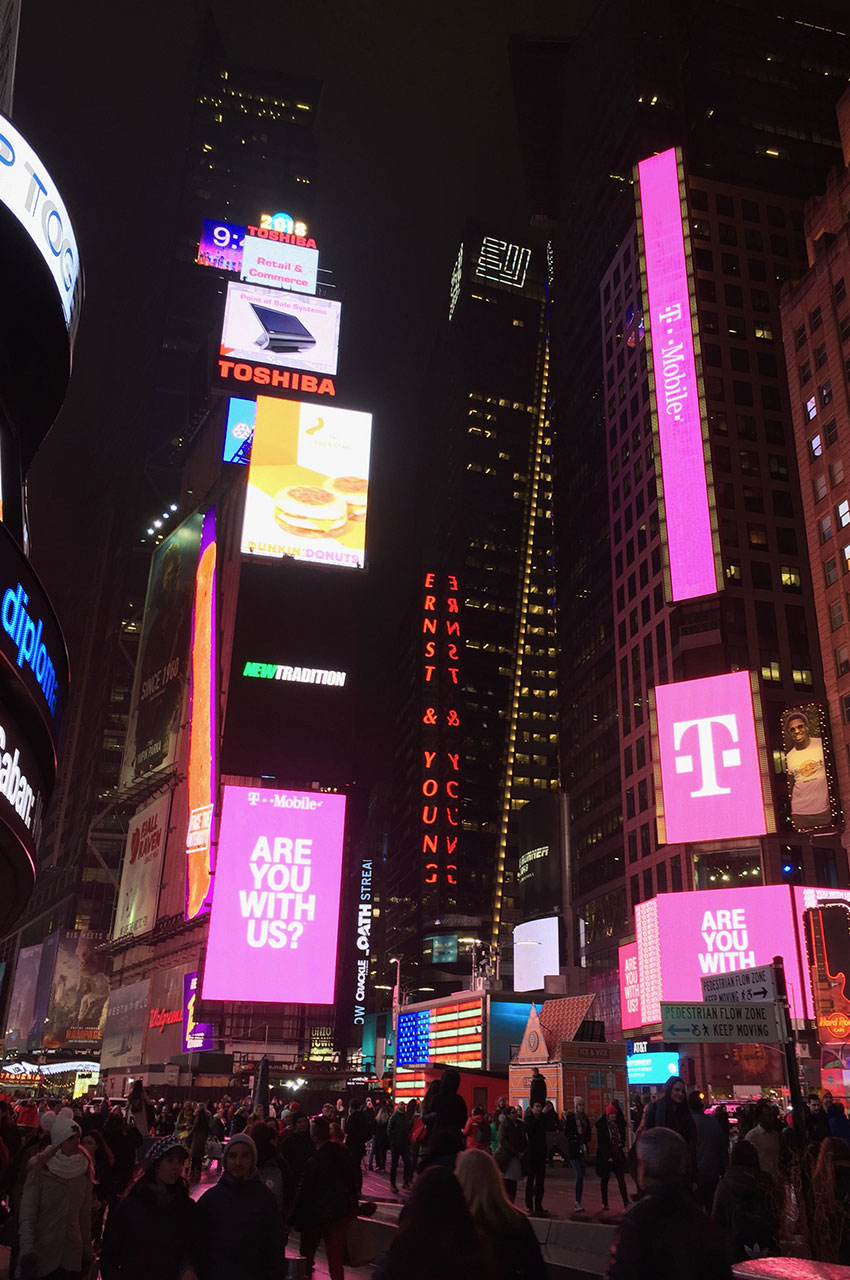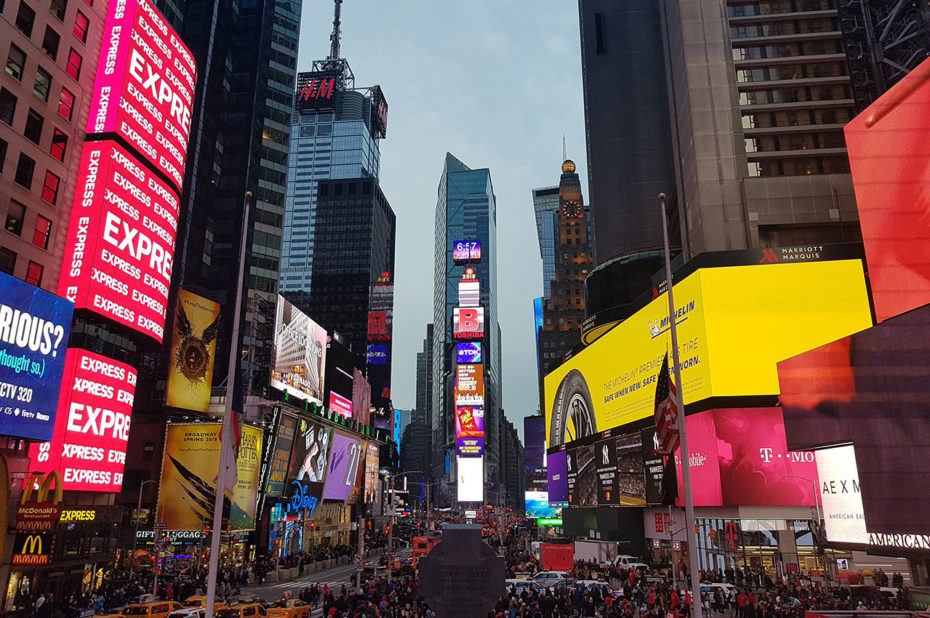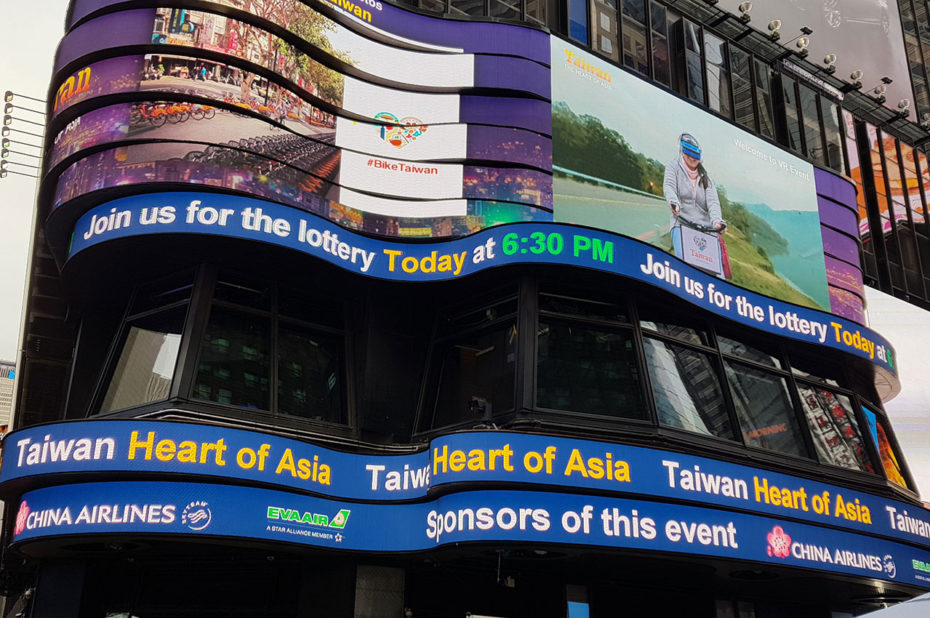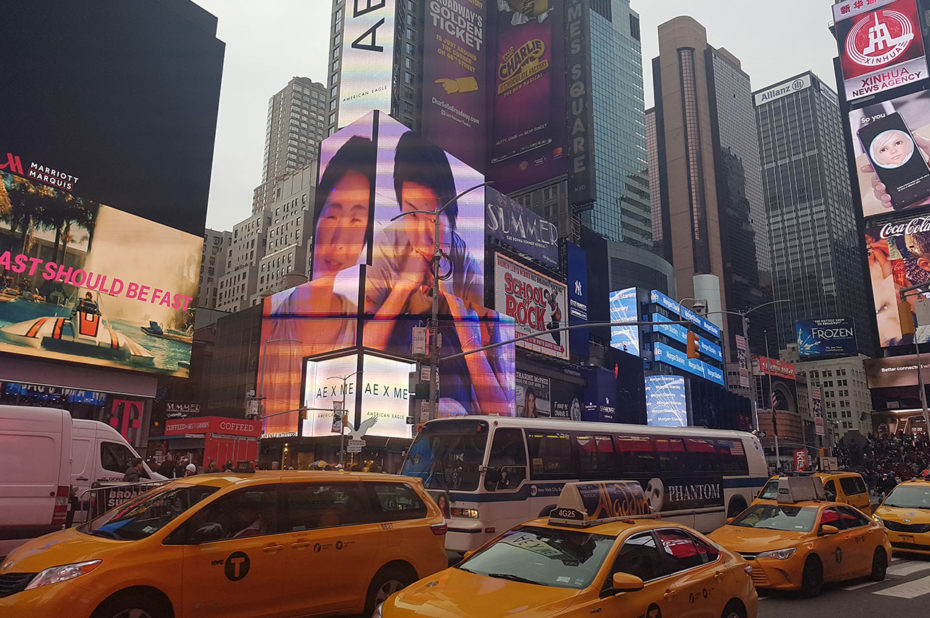 In New York City, Times Square is the busiest square in Manhattan. Sometimes referred to as the Cross of the World, you'll find many LED screens and costumed characters in Times Square. It's a great place to take a selfie and one of New York's must-see sites. It is only recently that Times Square has regained its glory. Indeed, during the 1990s, former mayor Rudolph Giuliani put all his efforts to improve the square and eradicate crime and drug trafficking. With the help of Walt Disney, he transformed it into an architectural and light show.
Times Square sees no less than 300,000 people pass by every day, including many tourists. This attendance can even exceed one million on December 31th to watch the descent of the gigantic ball, the famous Times Square Ball. All year long, the atmosphere is magical in Times Square: hundreds of luminous panels, sometimes huge, continuously broadcast advertisements. At night, you can see this luminous halo emerge towards the sky several kilometers away.
But Times Square is also the theater district, starting with the oldest theater still in operation, the New Amsterdam, opened in 1902. Since 1998, it has been home to one of Broadway's biggest hits: the Lion King!
The visit to Times Square was made on April 7, 2018.
Click on the picture to enlarge it and discover its caption.