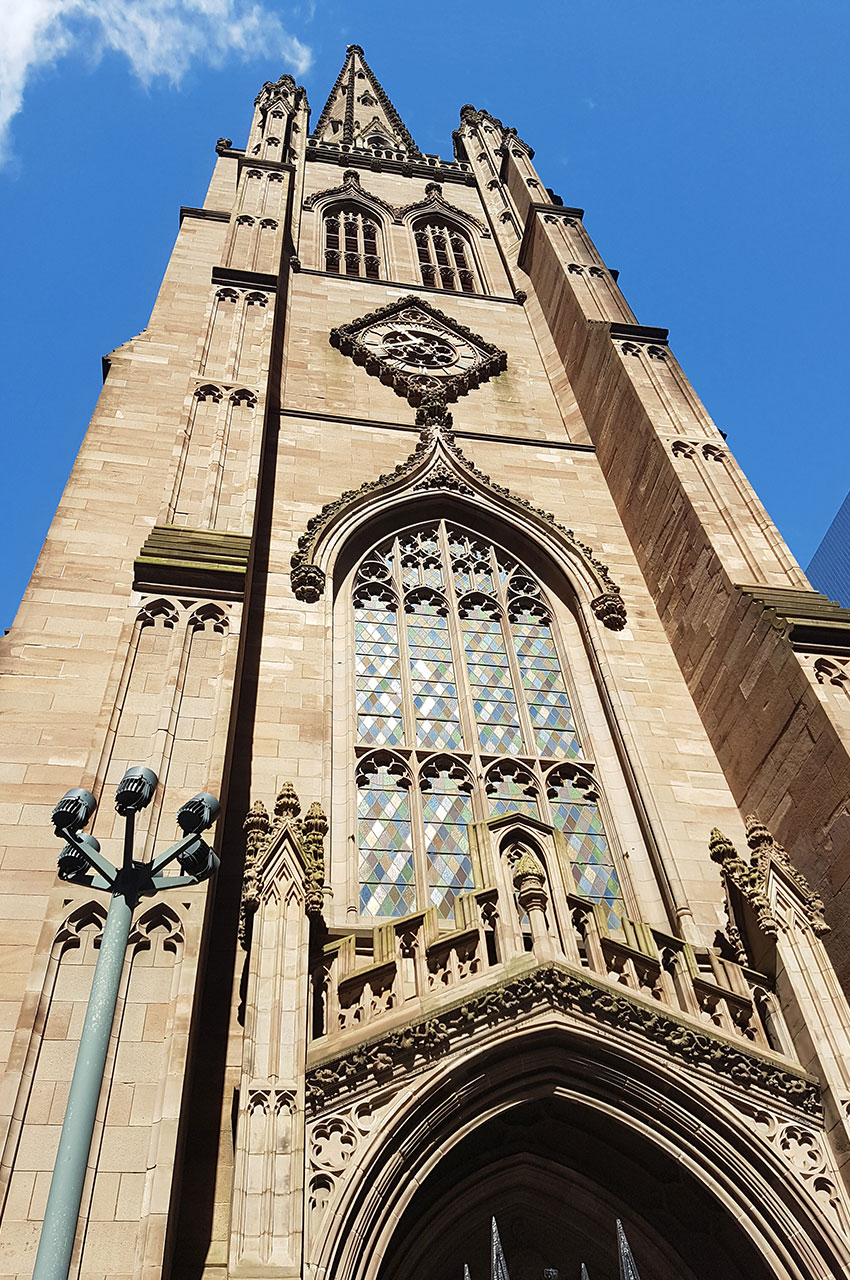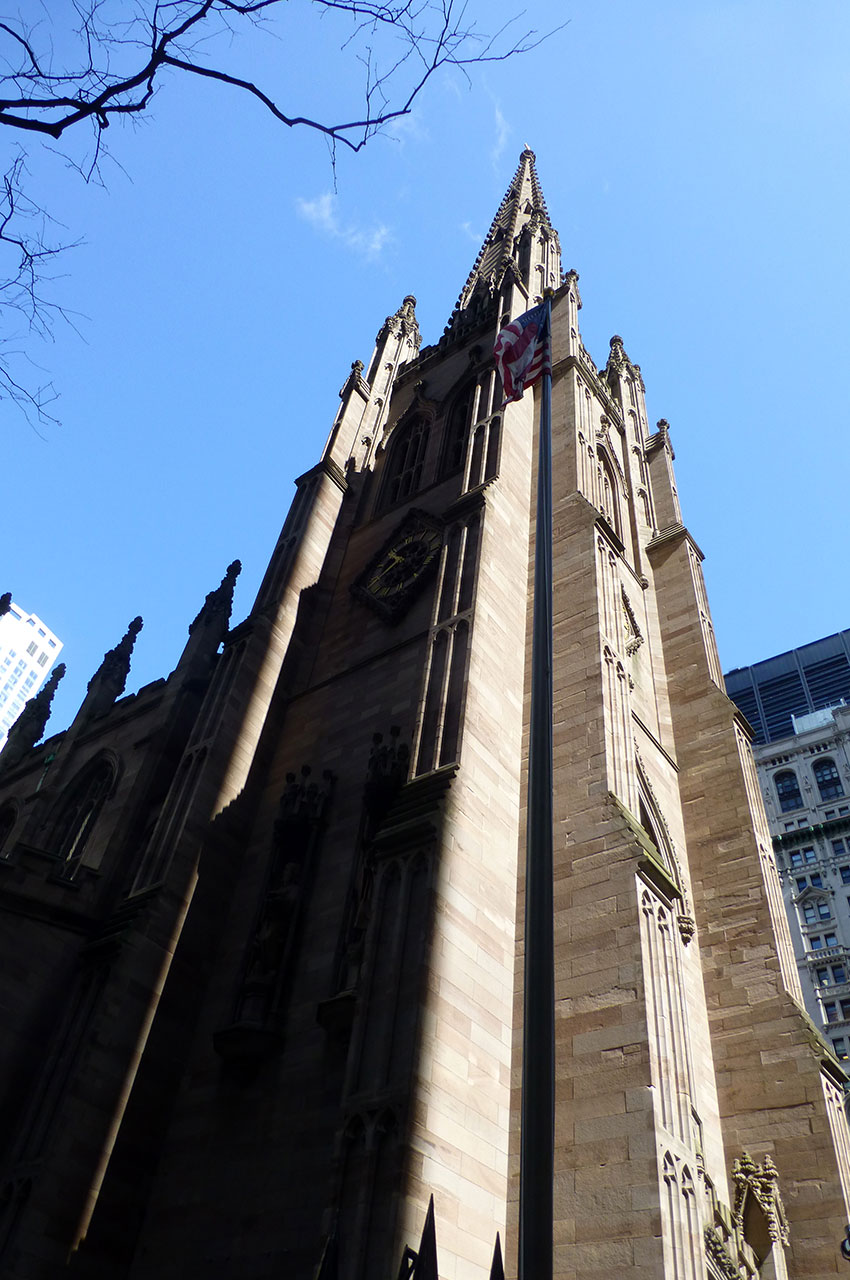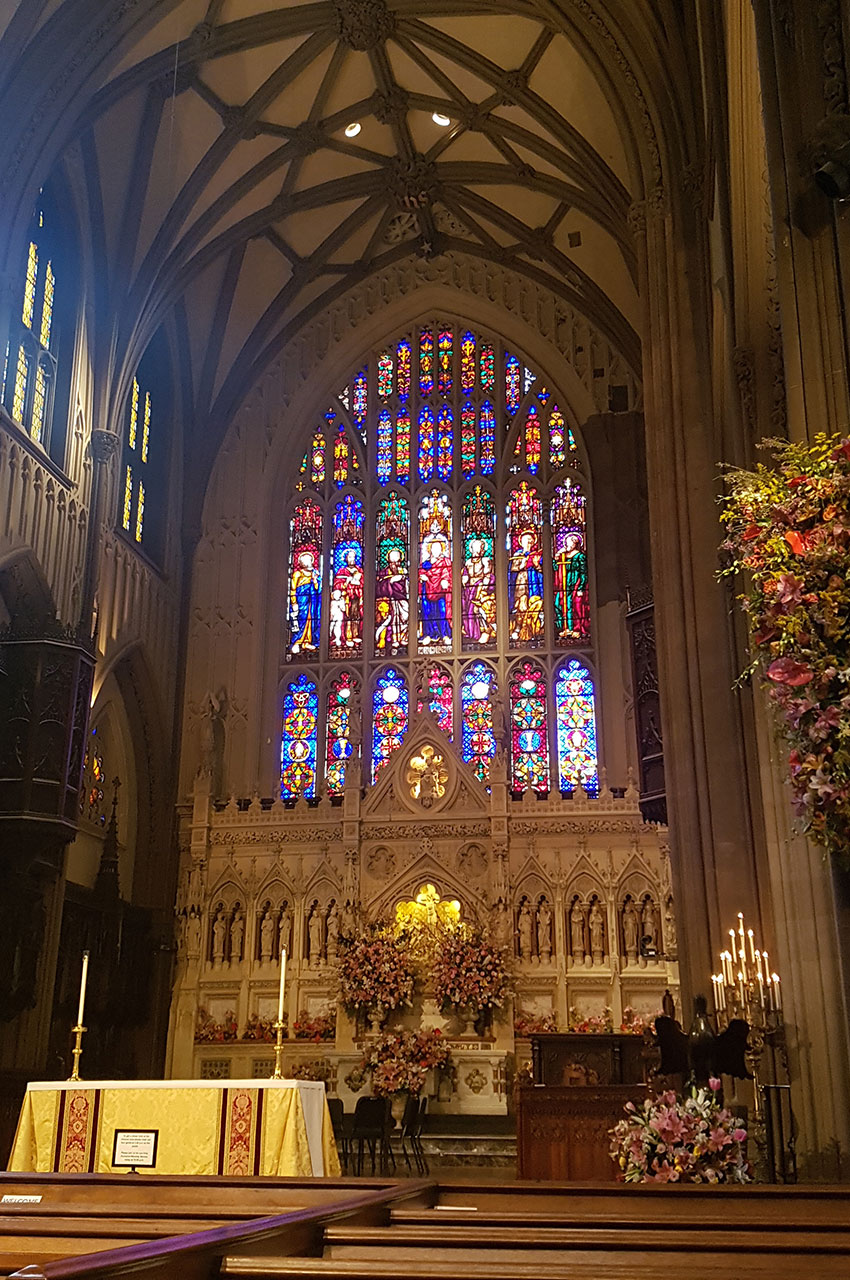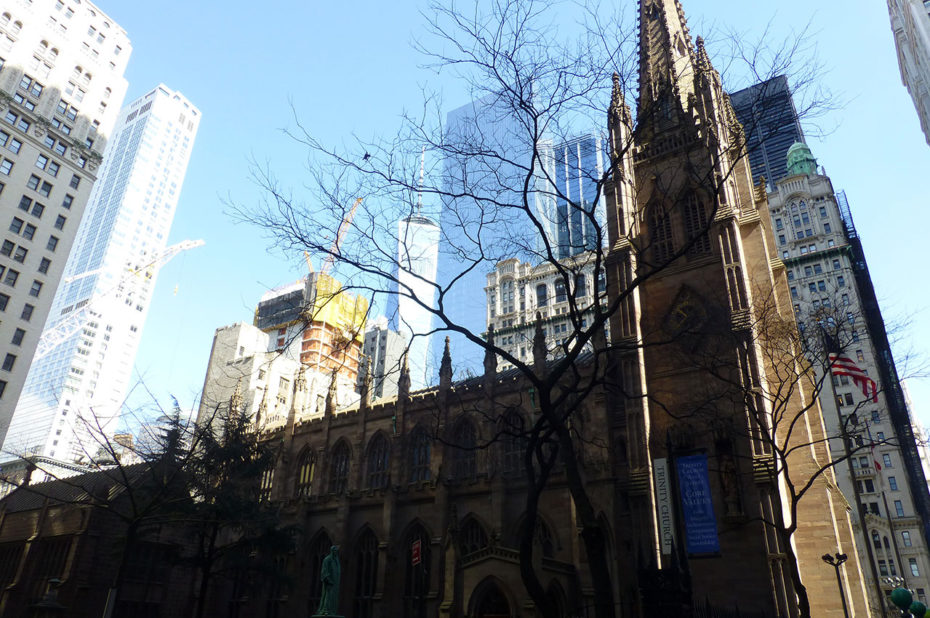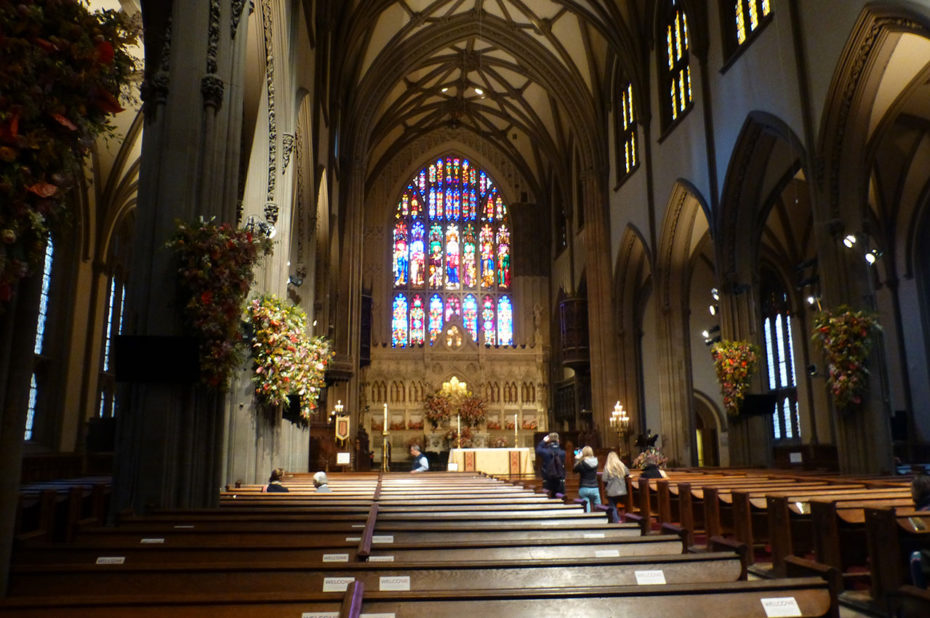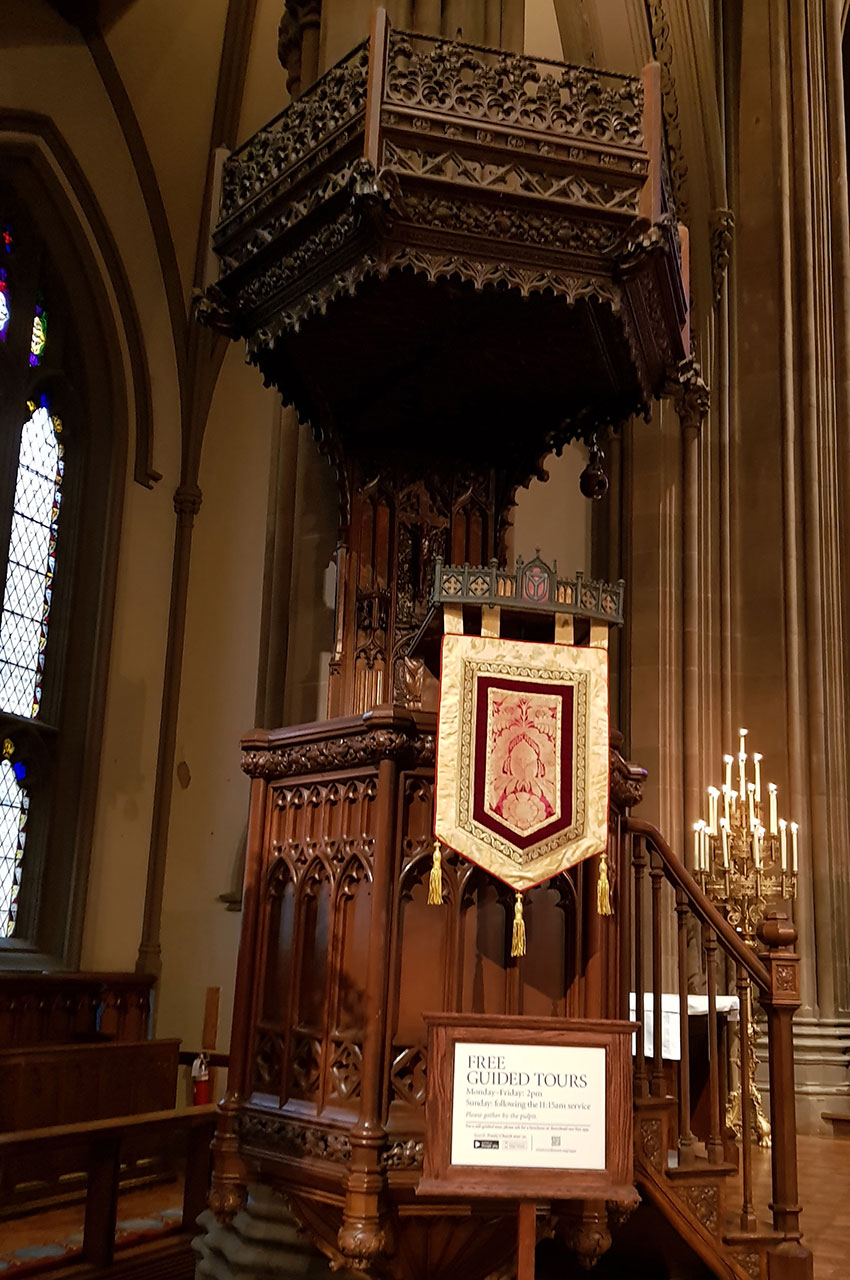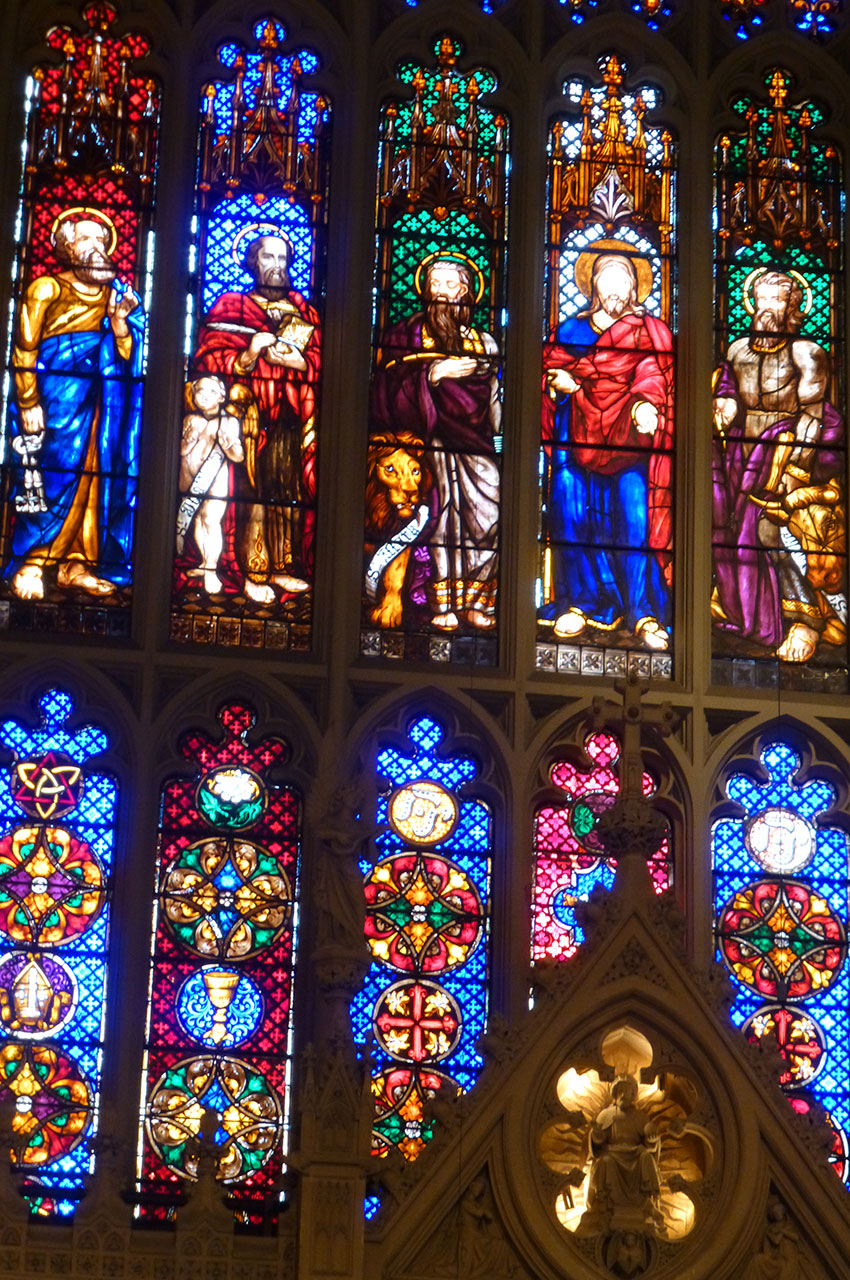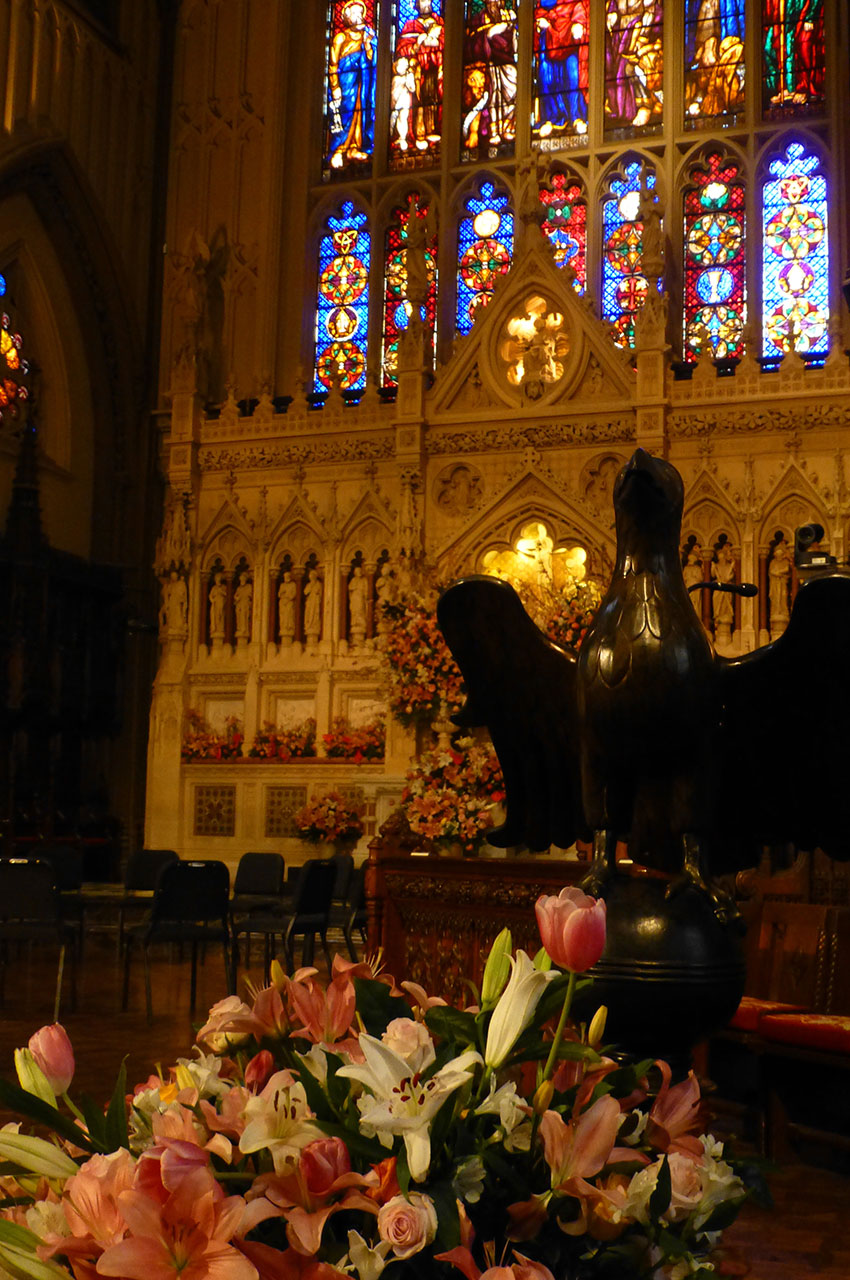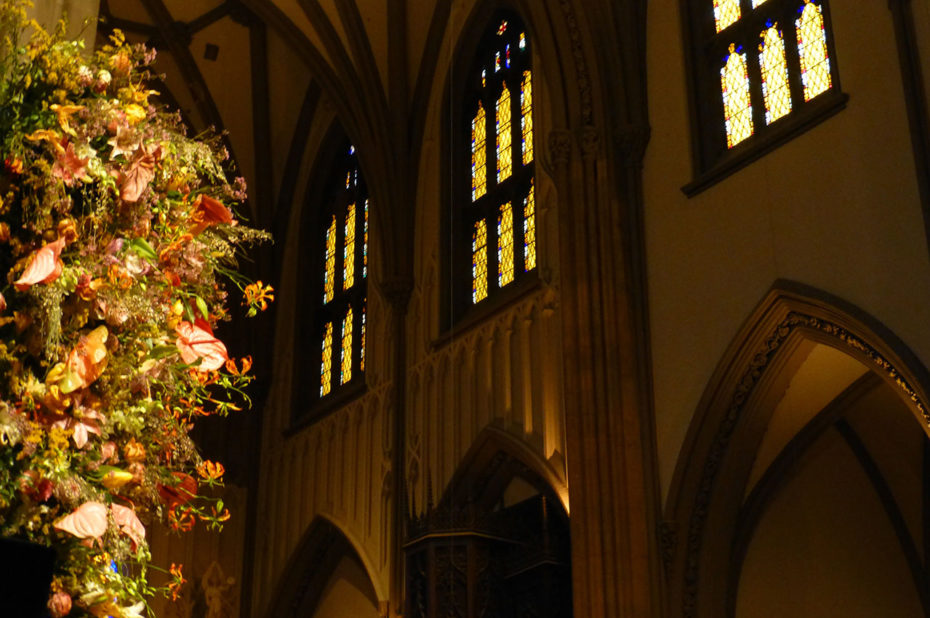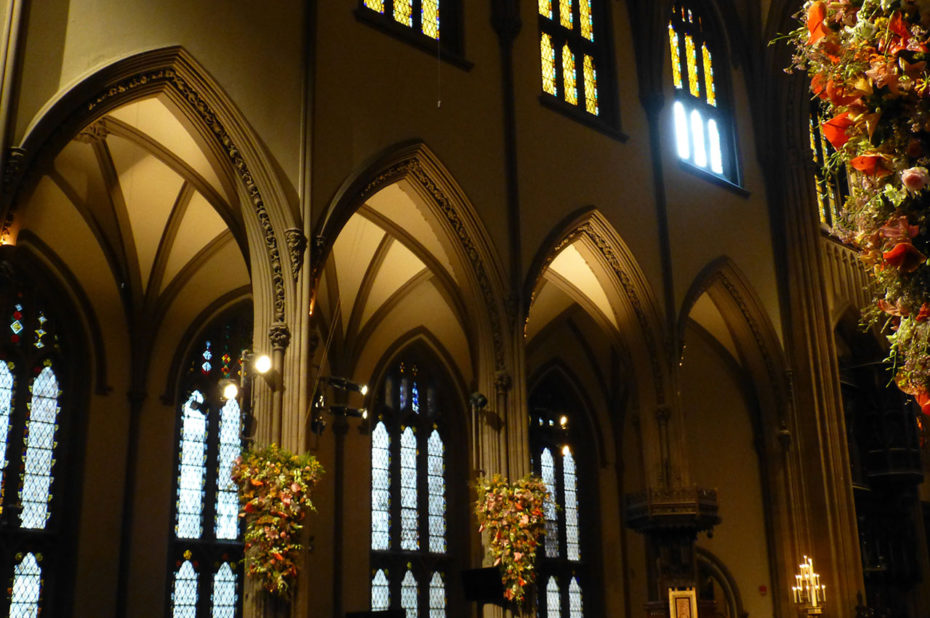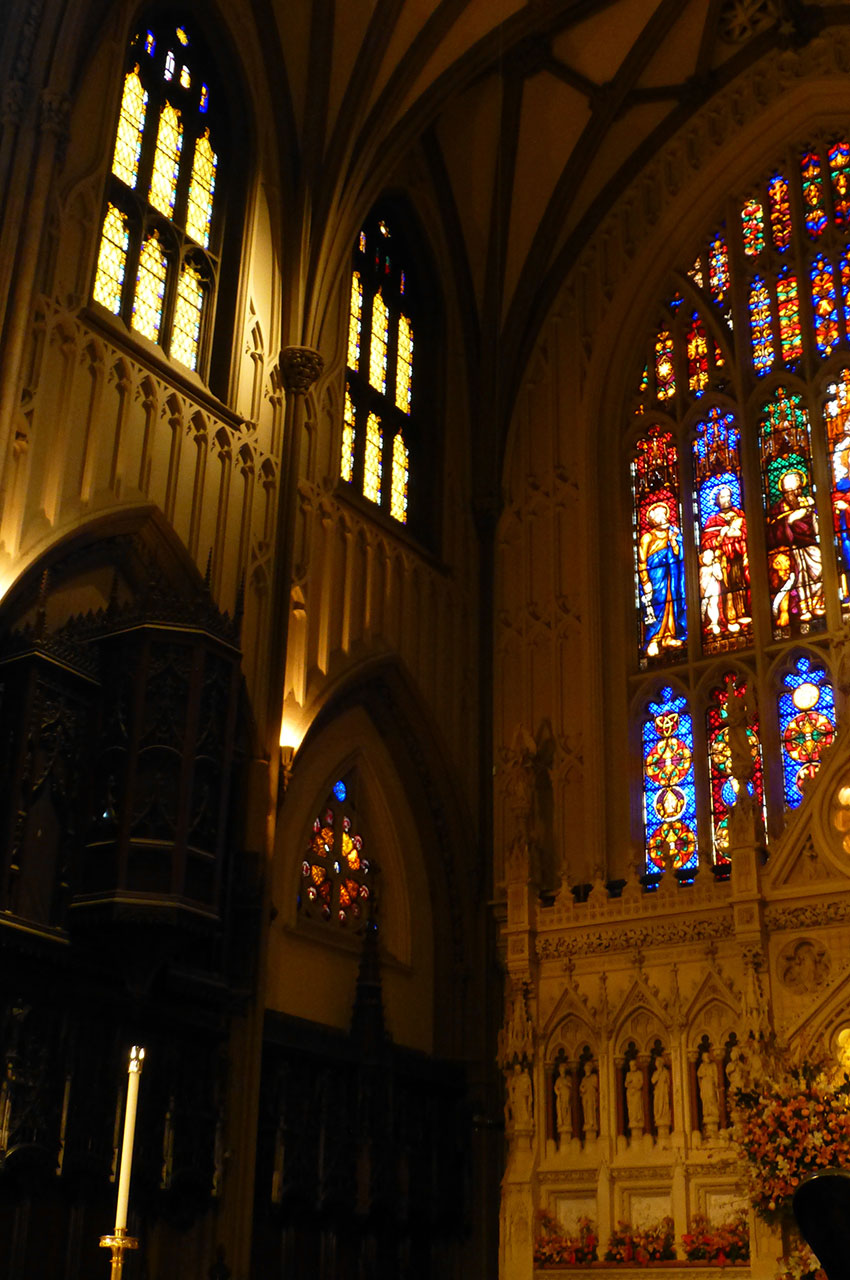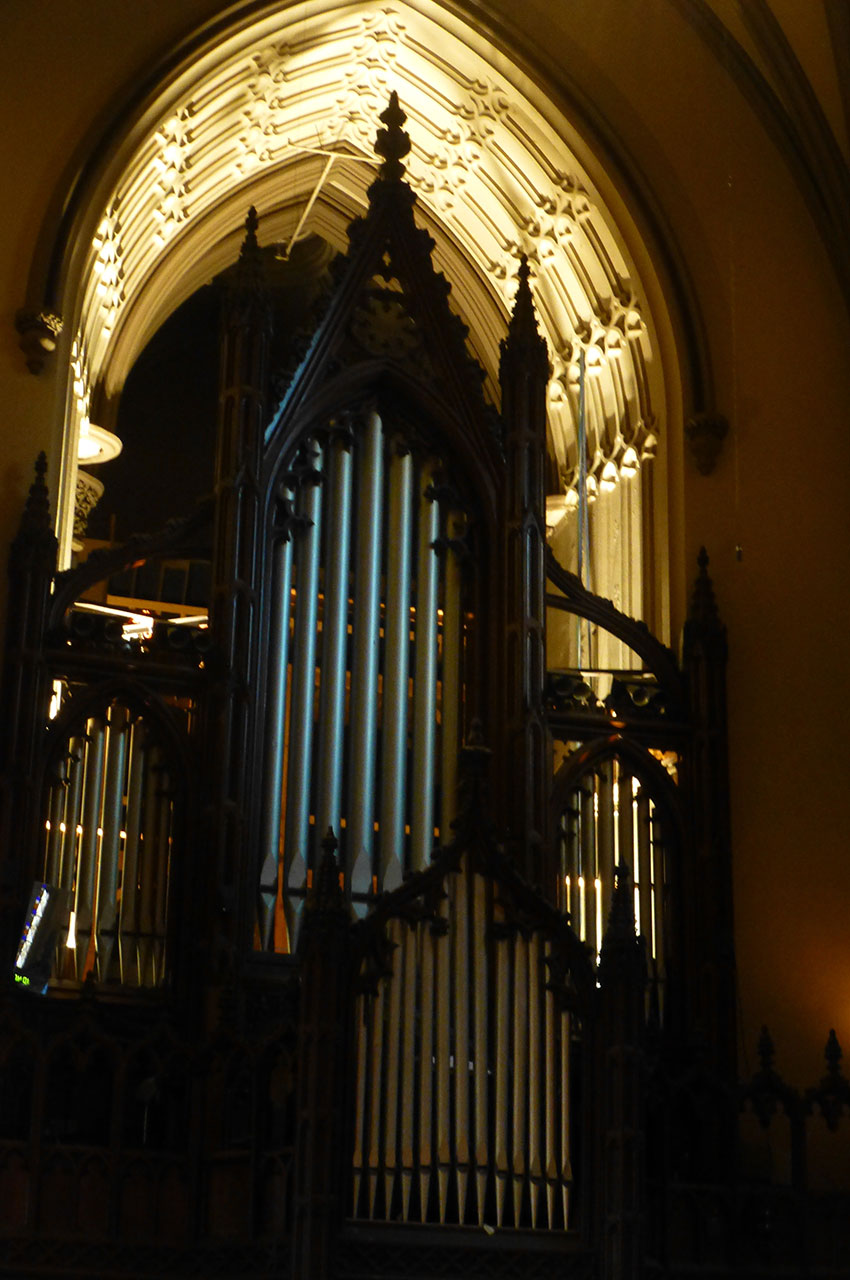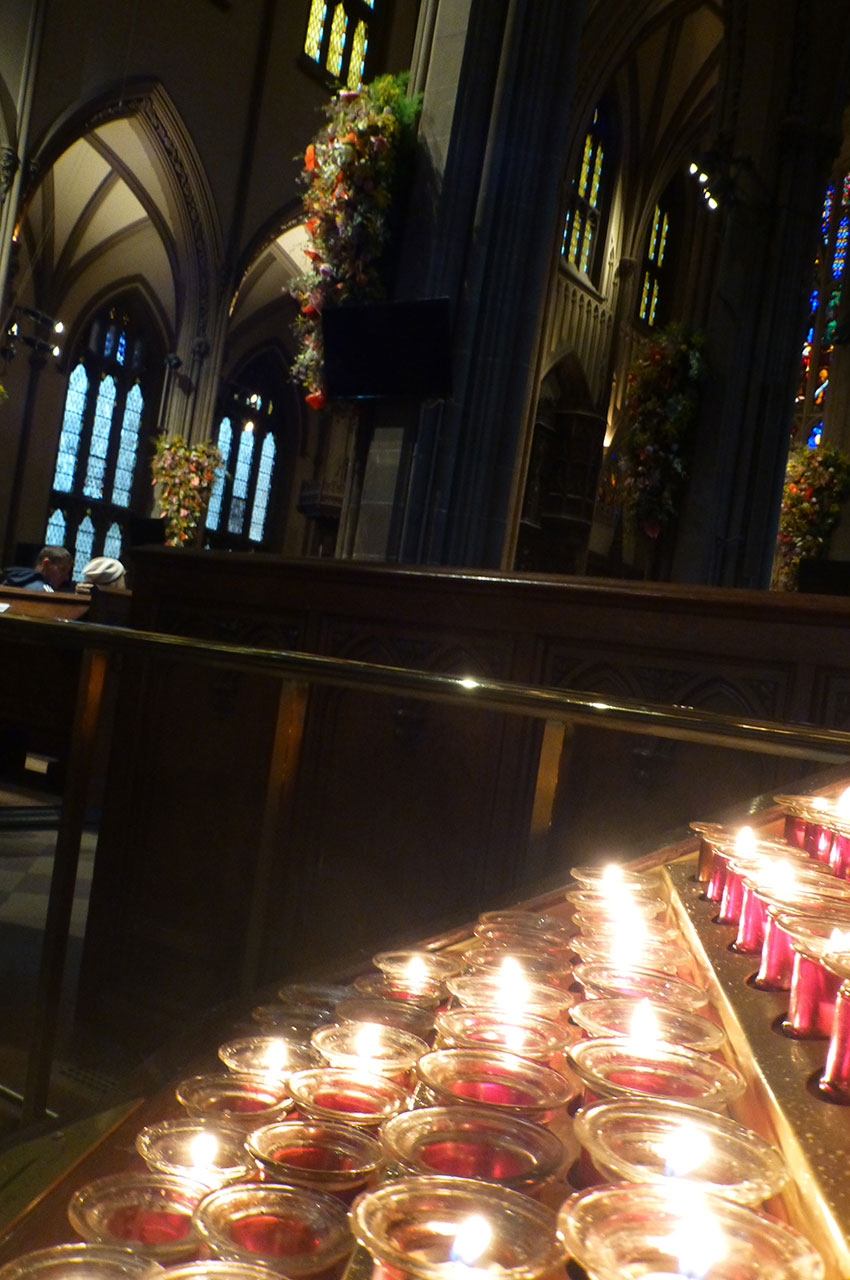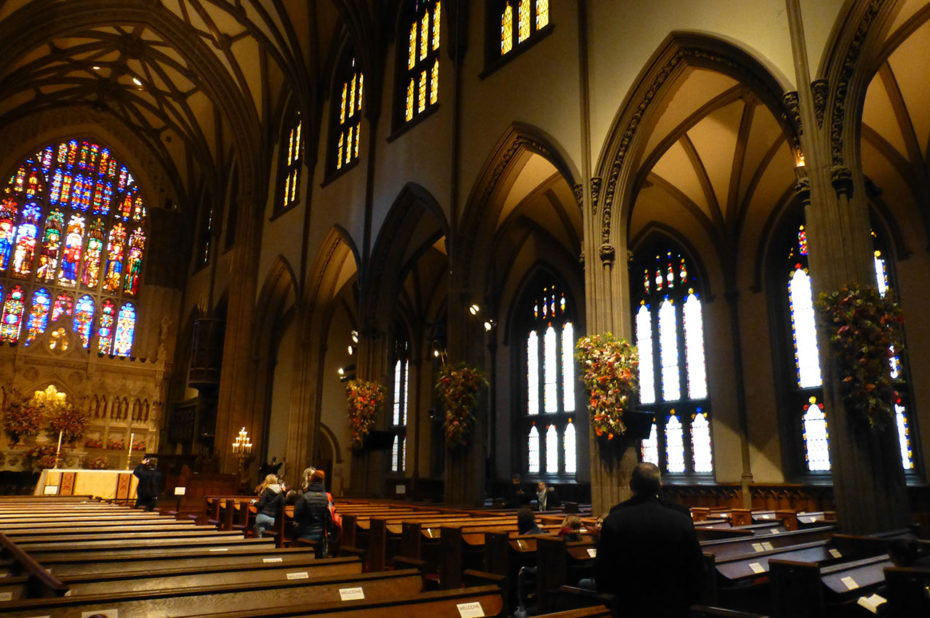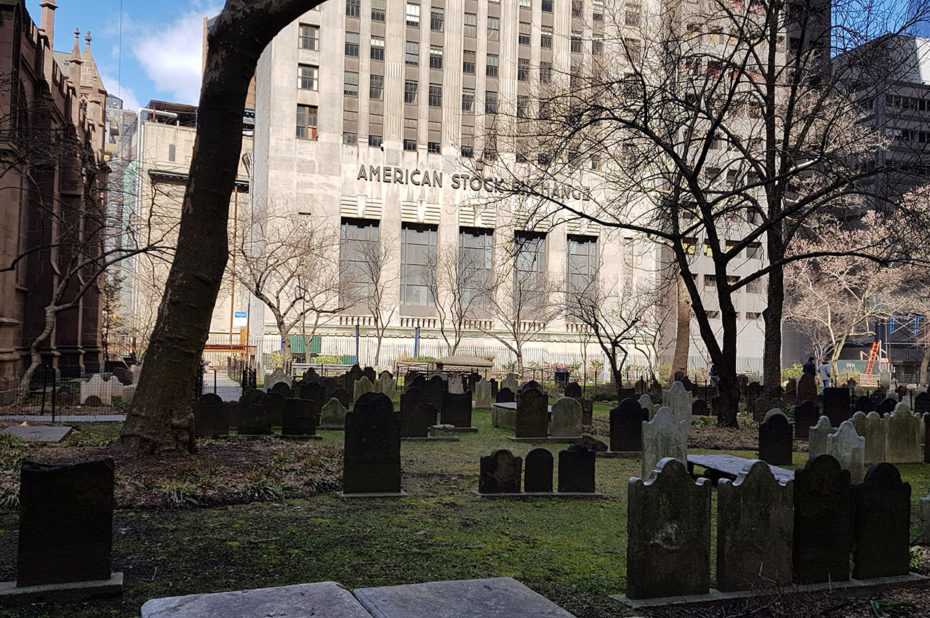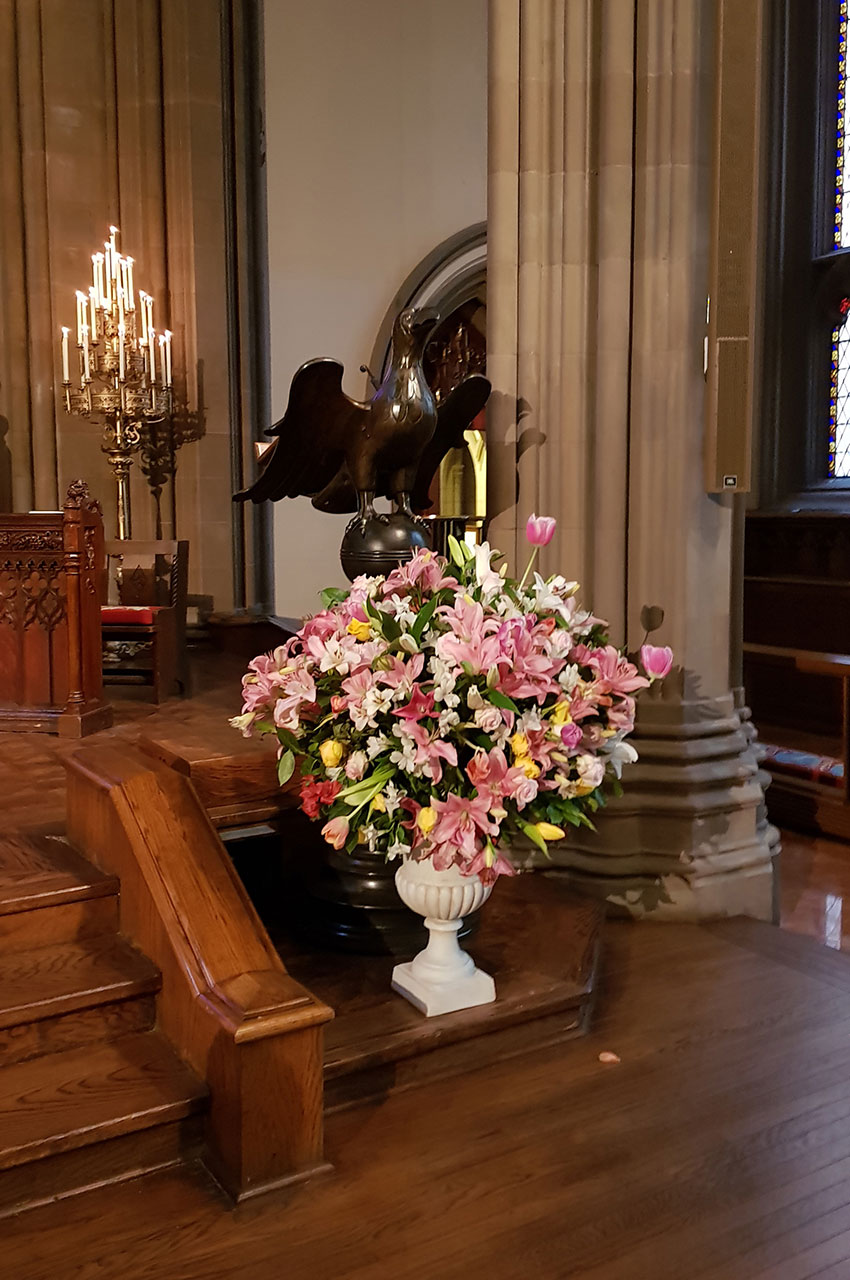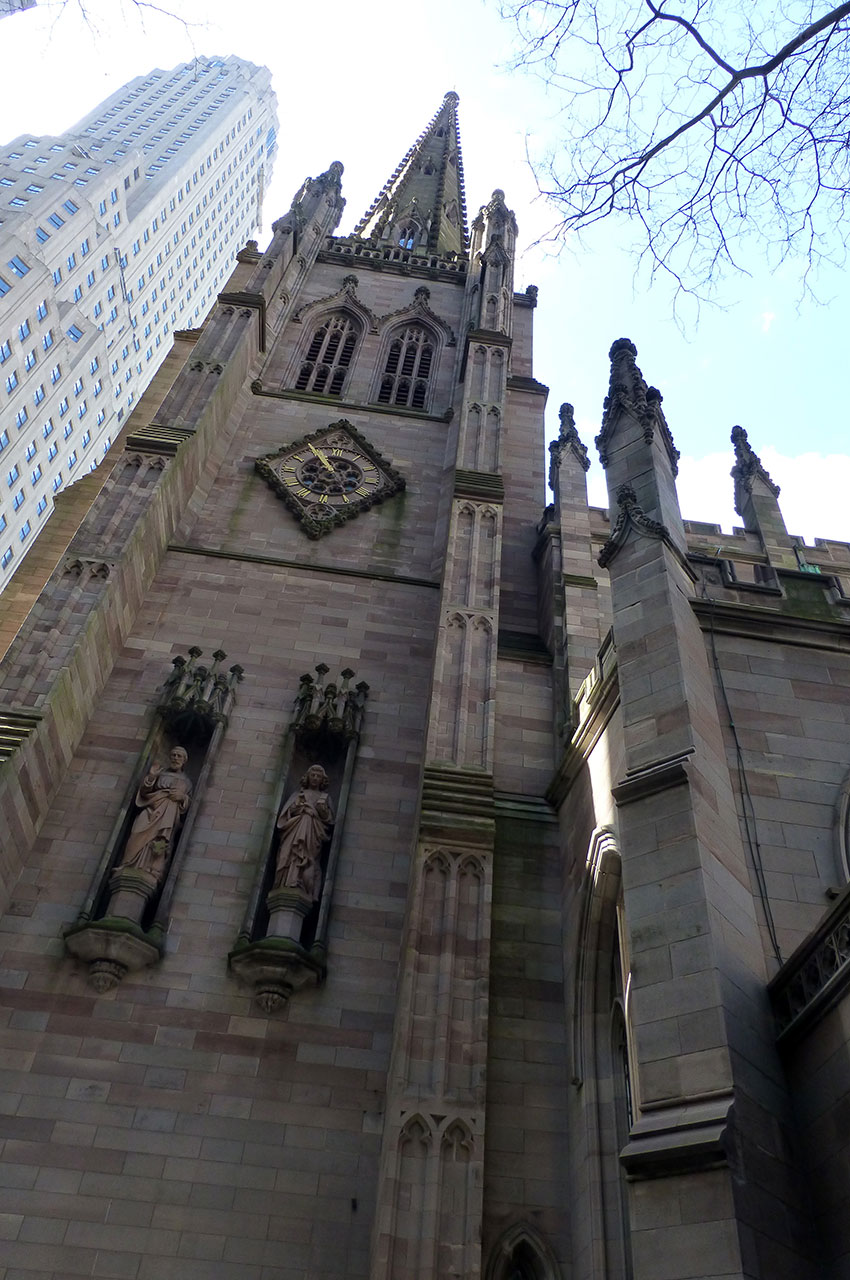 Trinity Church, located on Wall Street in the Manhattan borough, is the work of the American architect Richard Upjohn, who designed it in a neo-Gothic style. When the church was consecrated on May 1, 1846 (Ascension Day), its neo-Gothic inspired spire, topped by a golden cross, dominated the urban panorama of lower Manhattan.
Despite the many skyscrapers that now surround it, Trinity Church occupies an important place in the Financial District. Enter this magnificent Episcopalian church to attend a mass or a concert or to visit the cemetery behind it. A quiet and refreshing stop during your discovery of Wall Street.
At the entrance to the church, a plaque tells you that Queen Elizabeth II came to worship in this church in 1976. The entrance to Trinity Church is free but it is recommended to leave $2. This church, a place of quietness and meditation, is ideally located in a neighborhood that lives at 100 km/h, where the daily frenzy seems to need to be slowed down sometimes.
Trinity Church was visited on April 5, 2018.
Click on the picture to enlarge it and discover its caption.