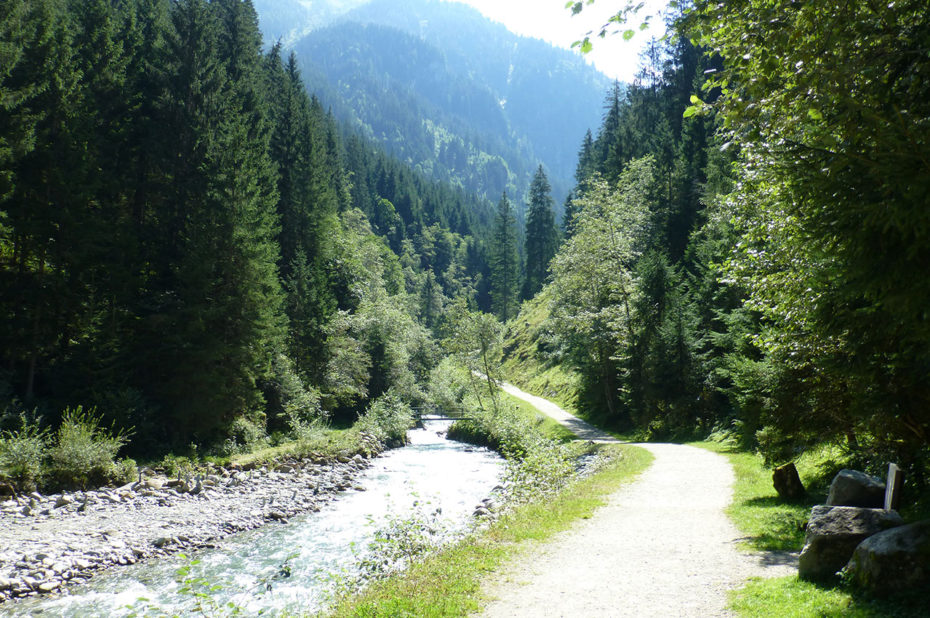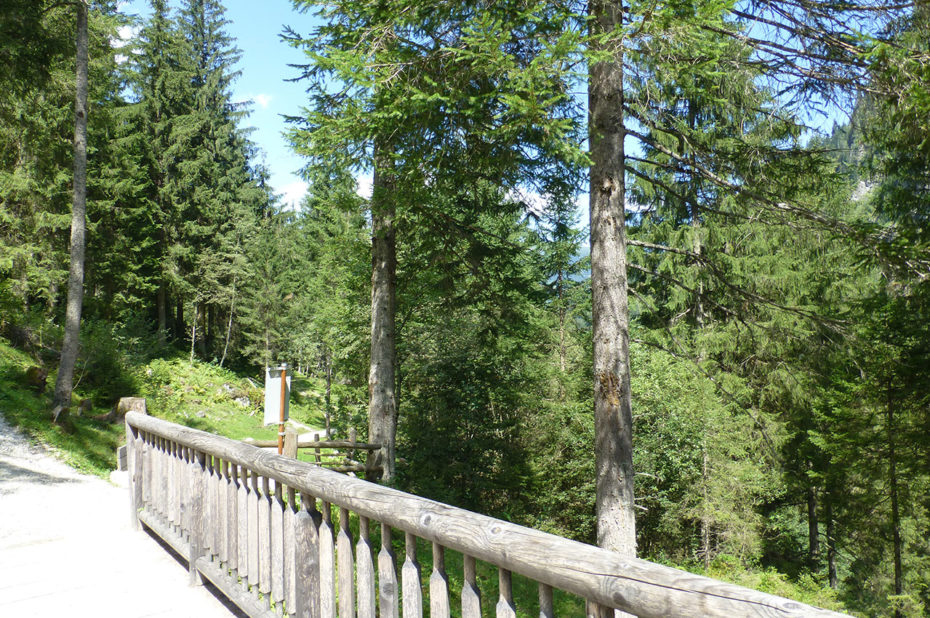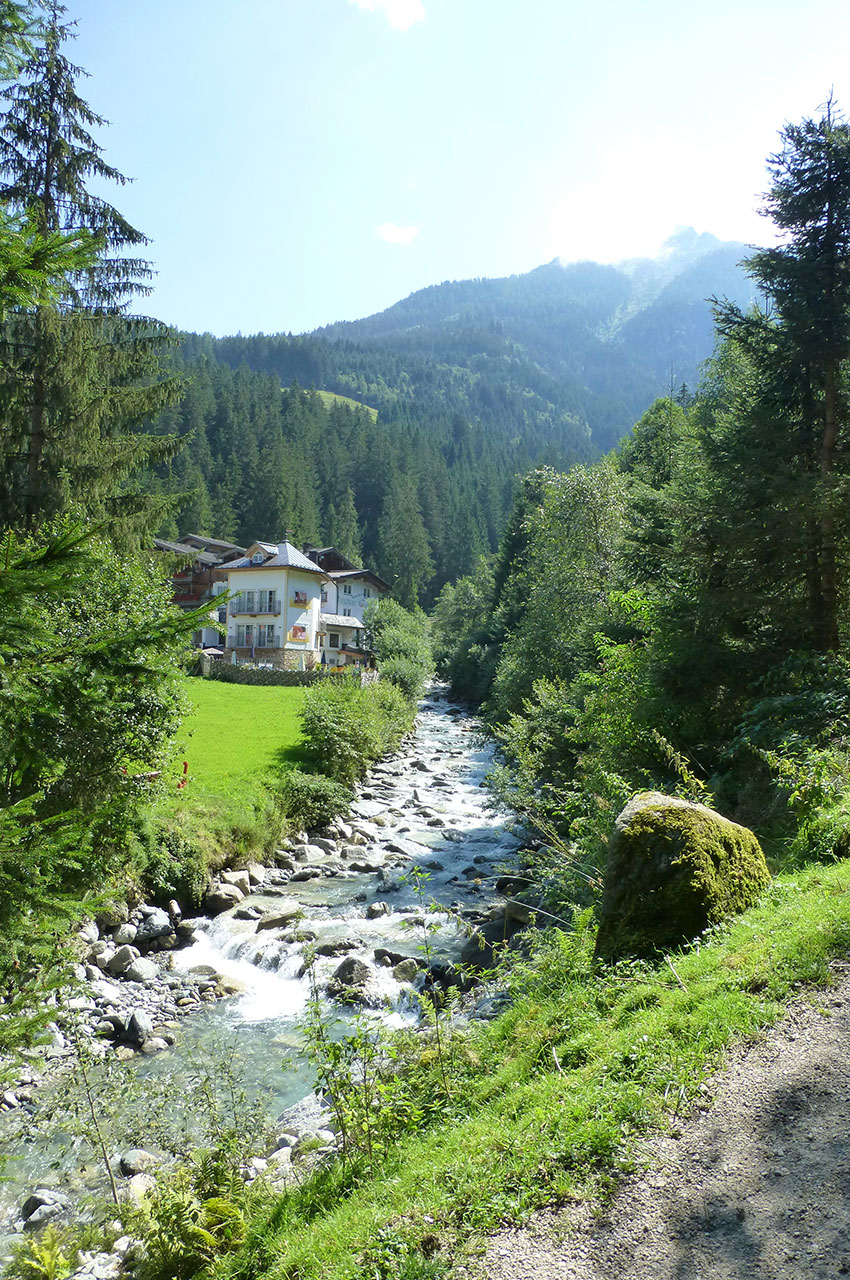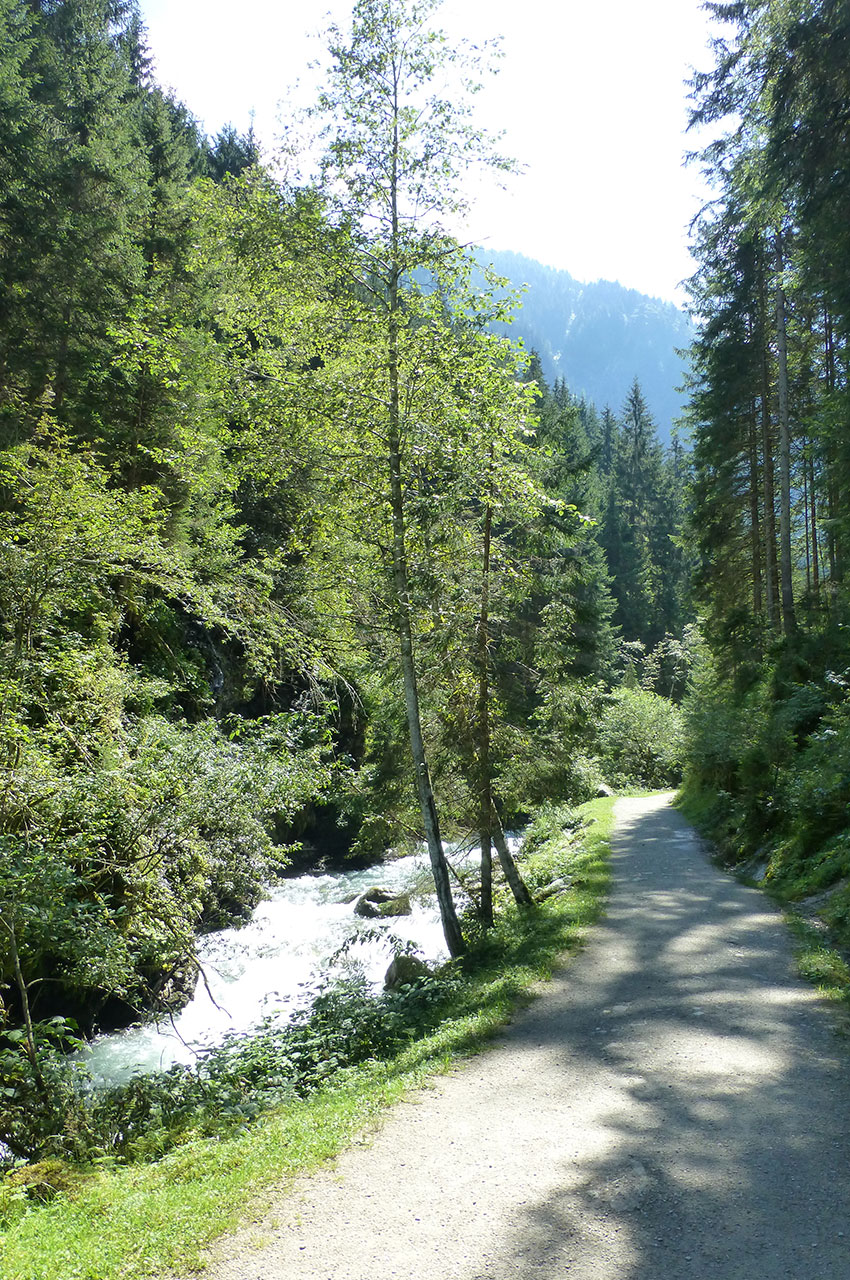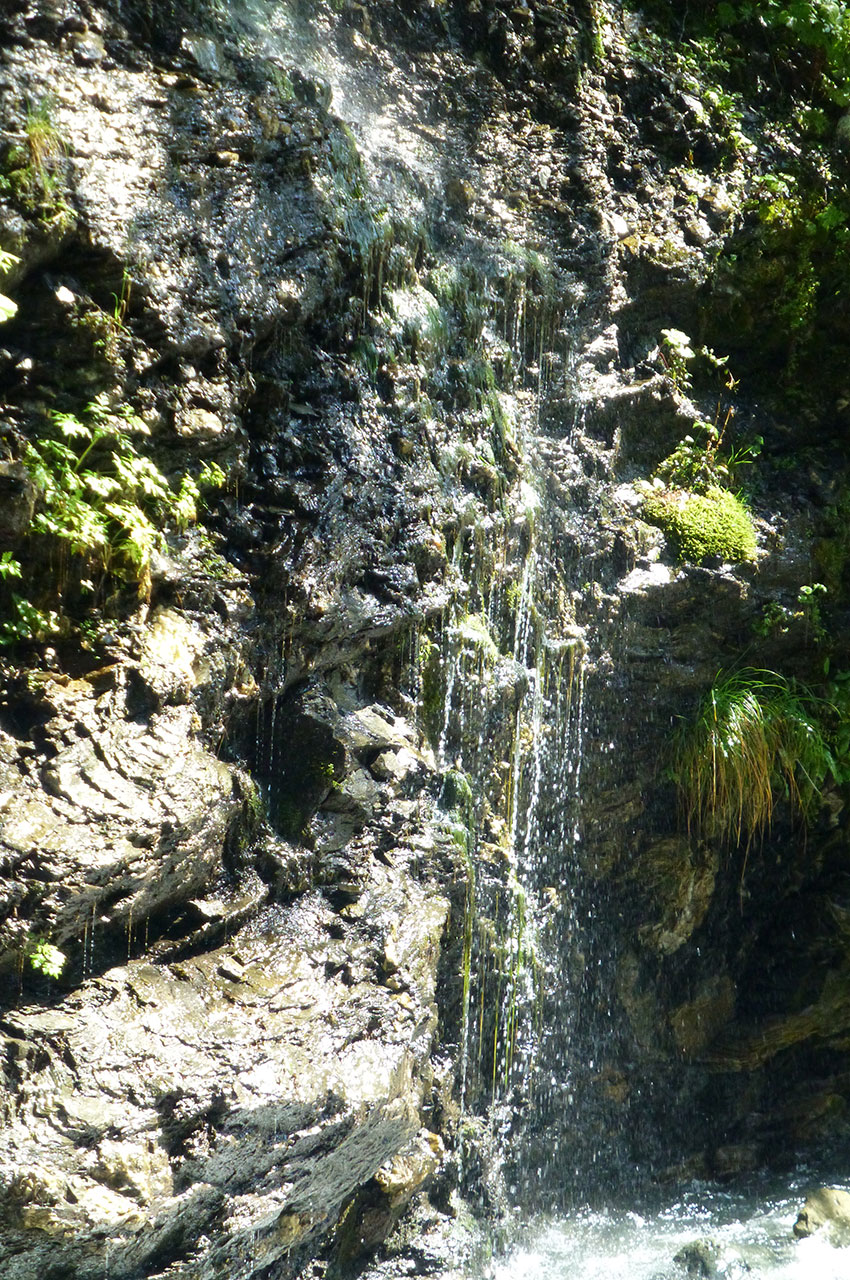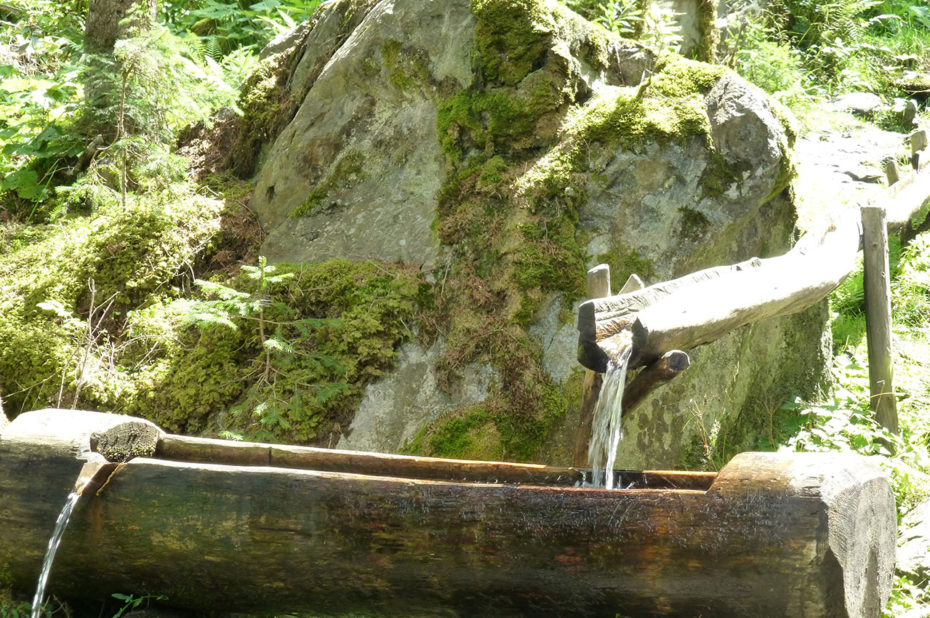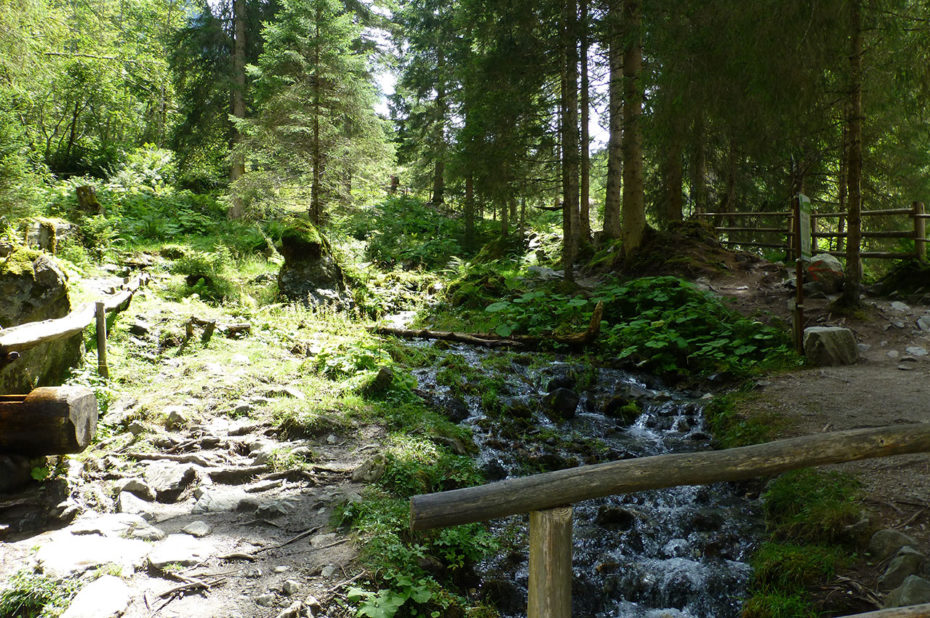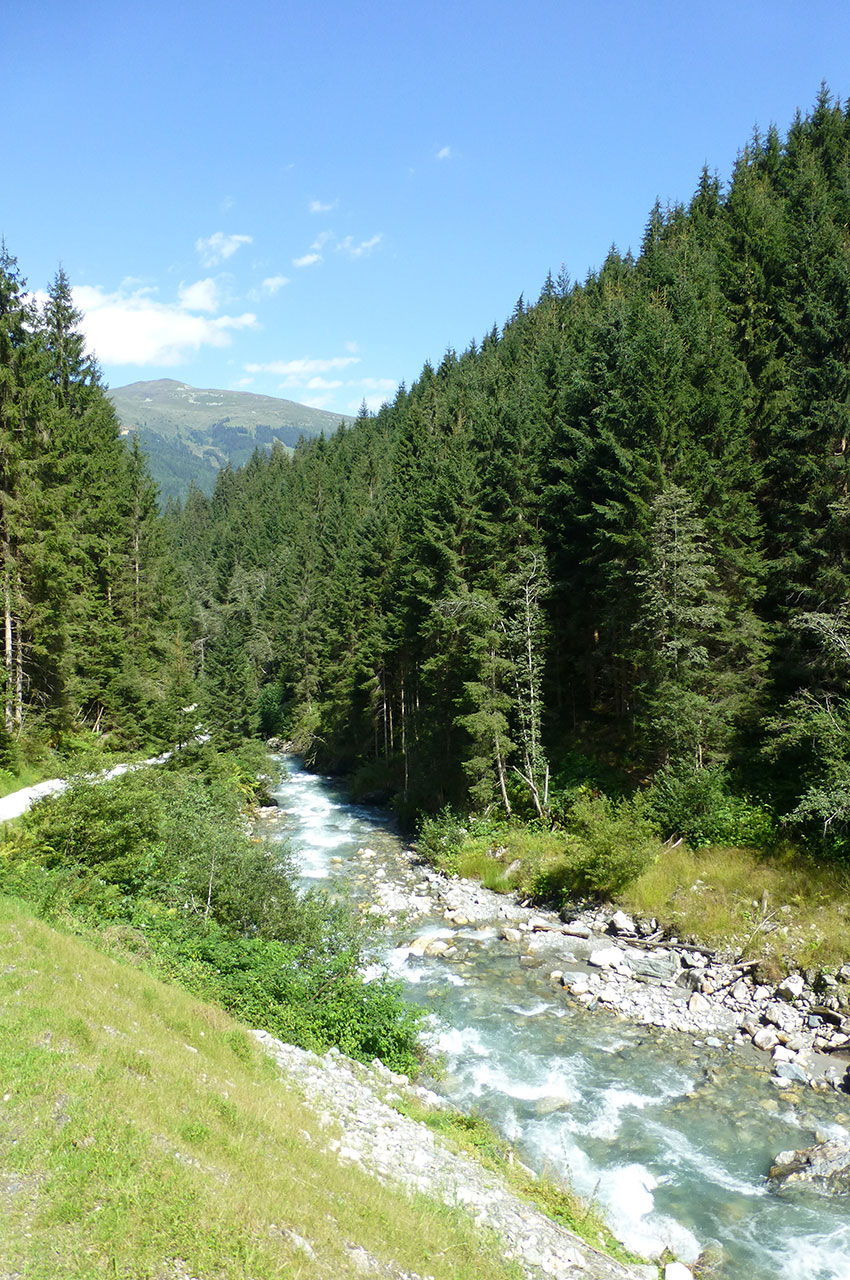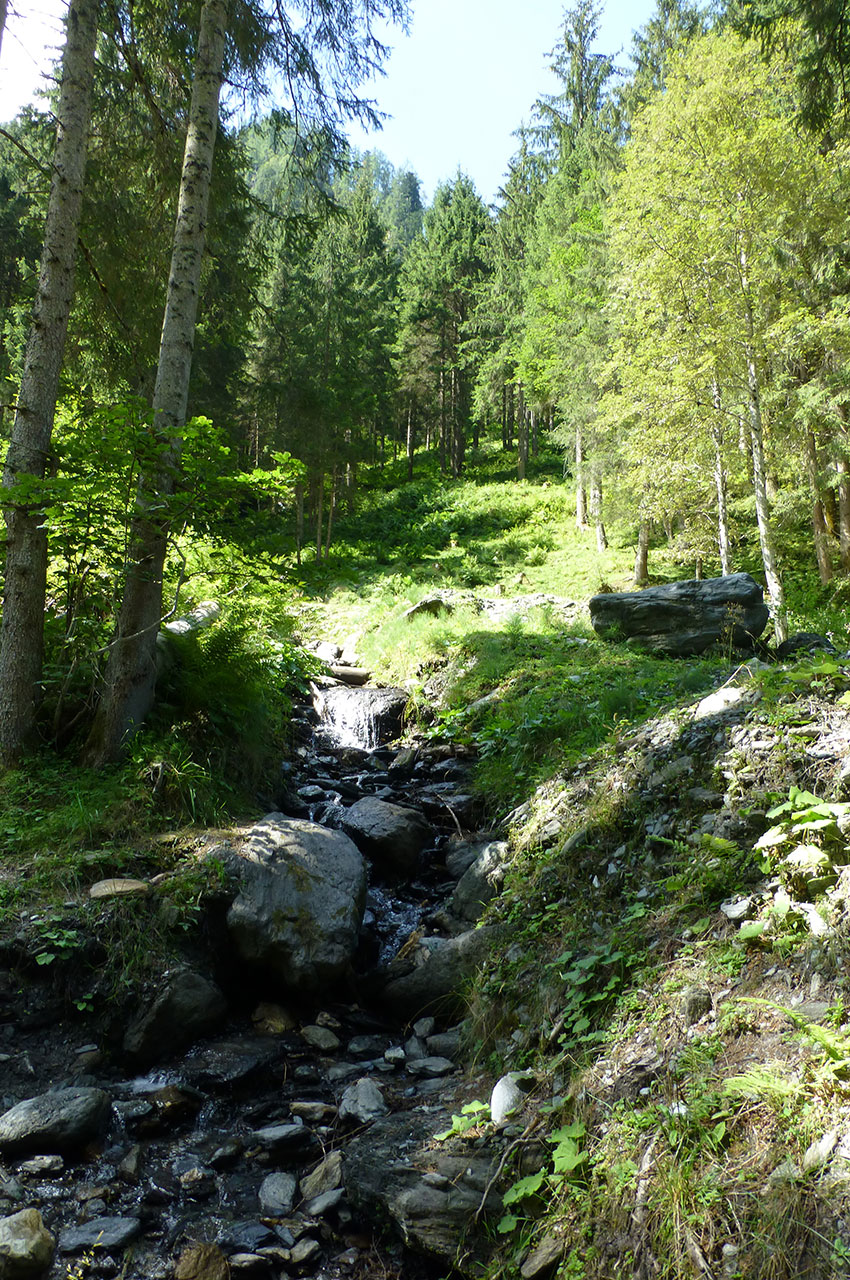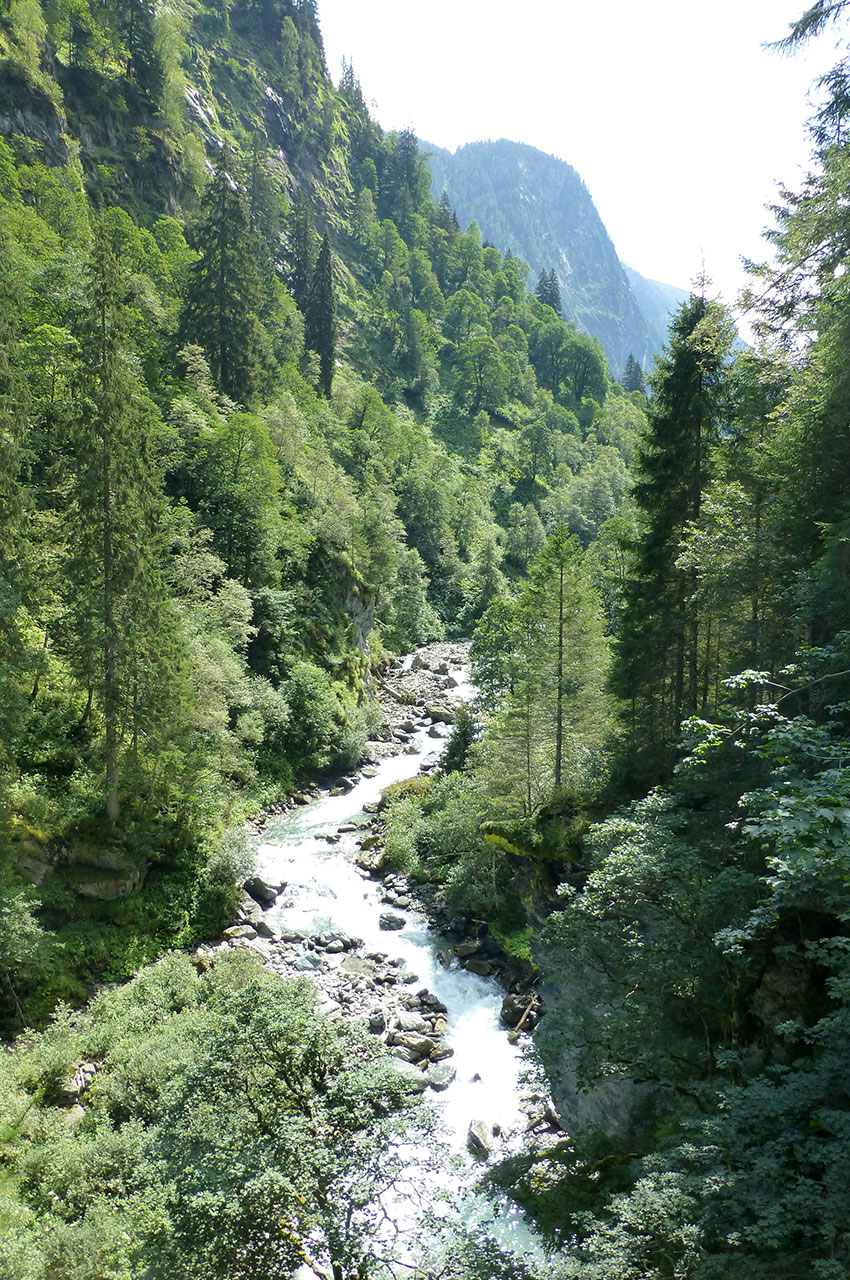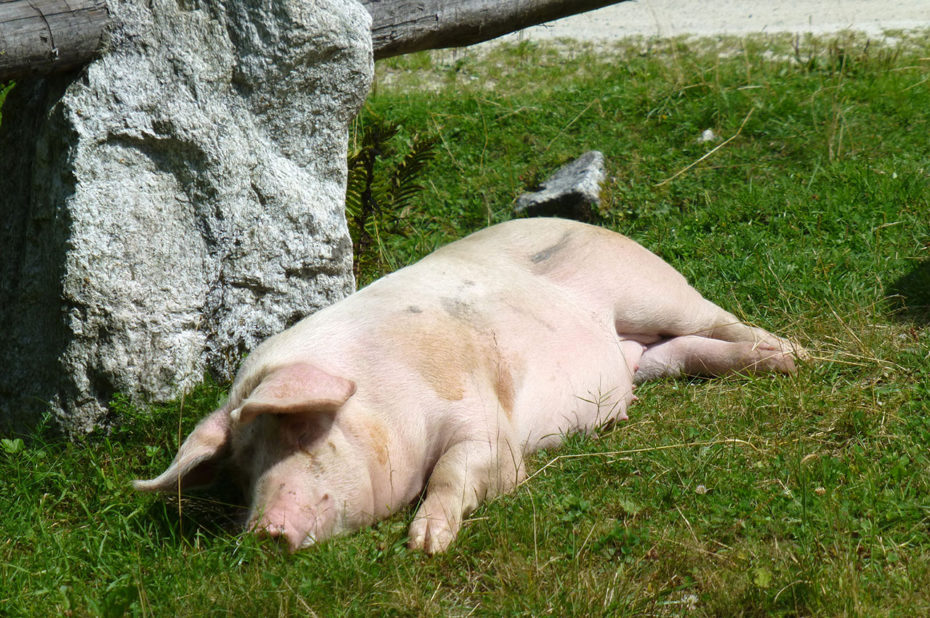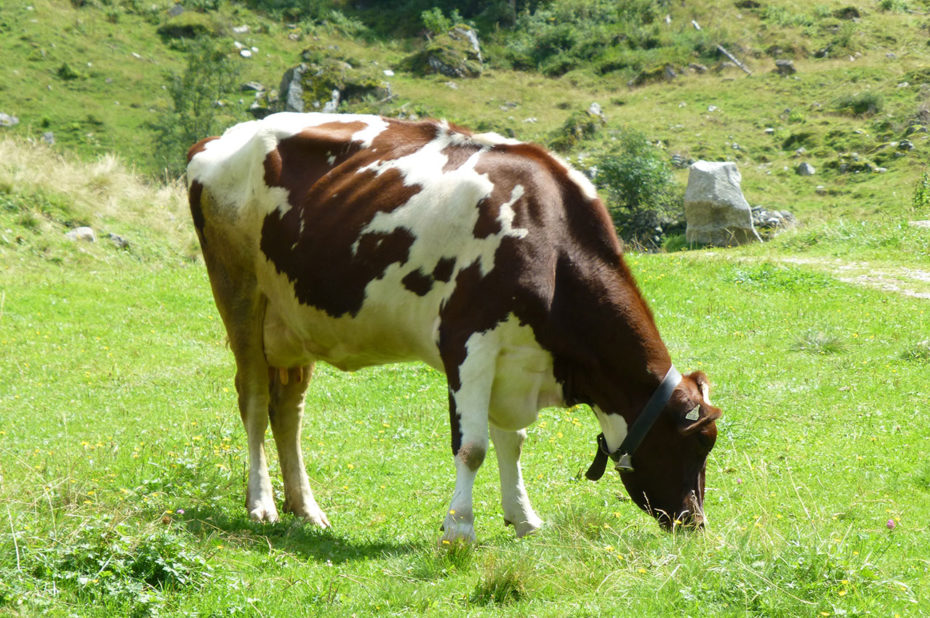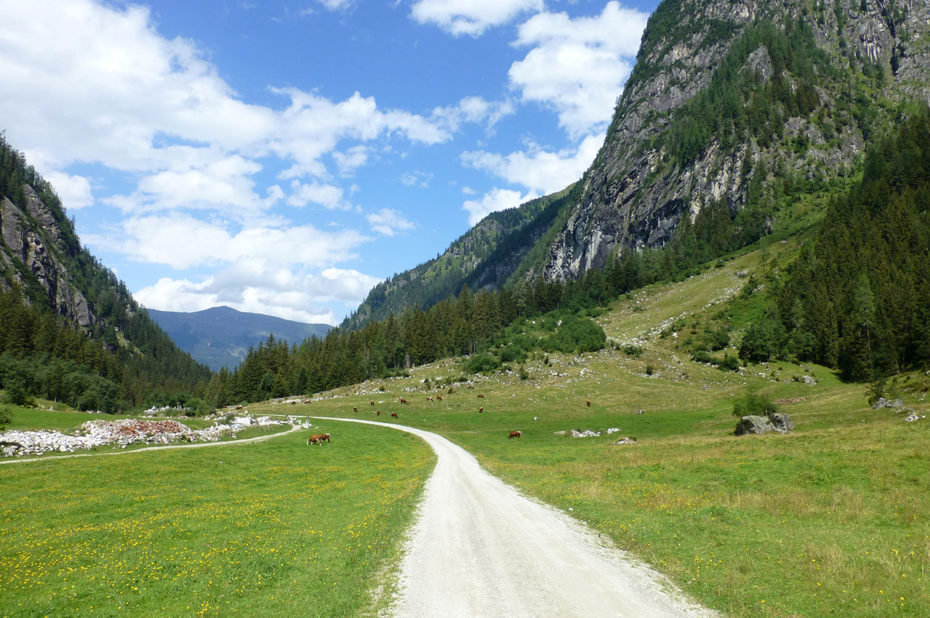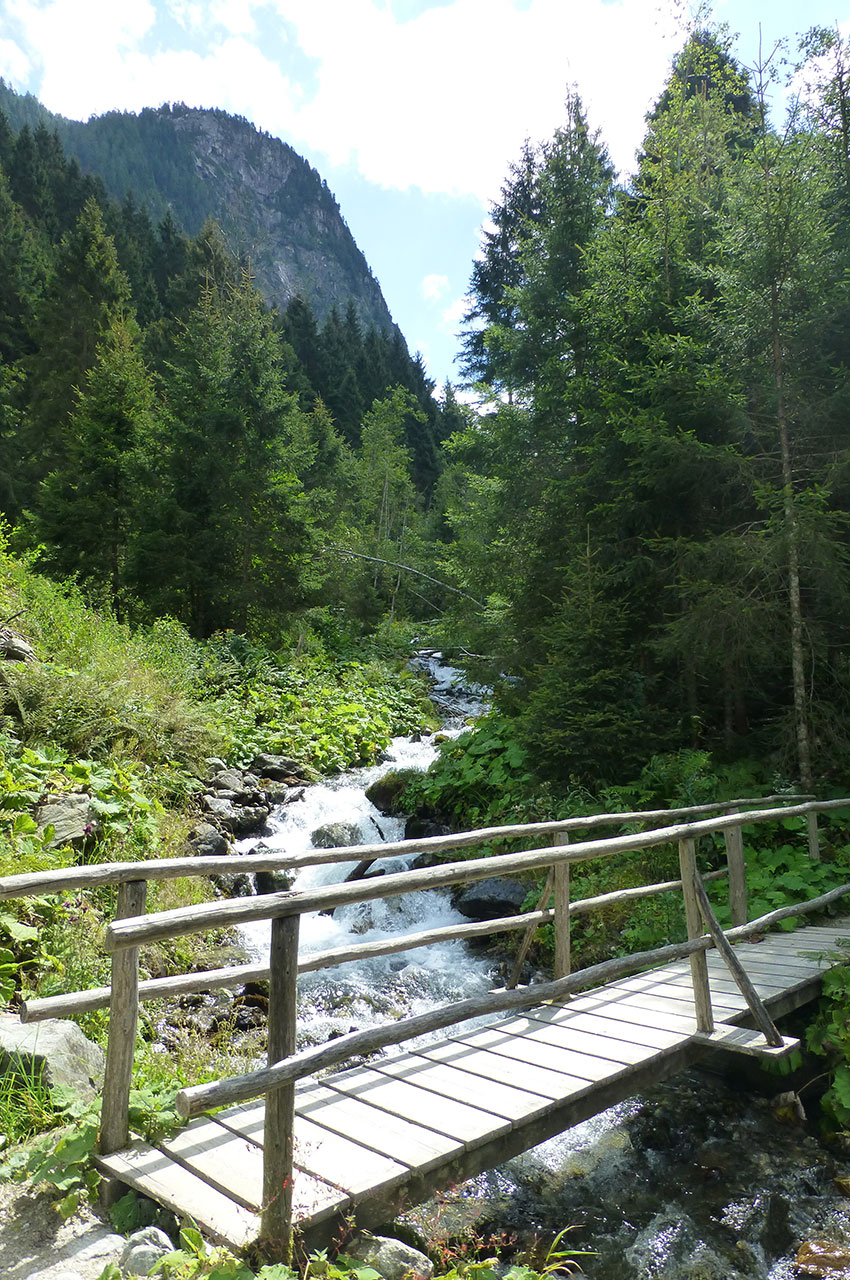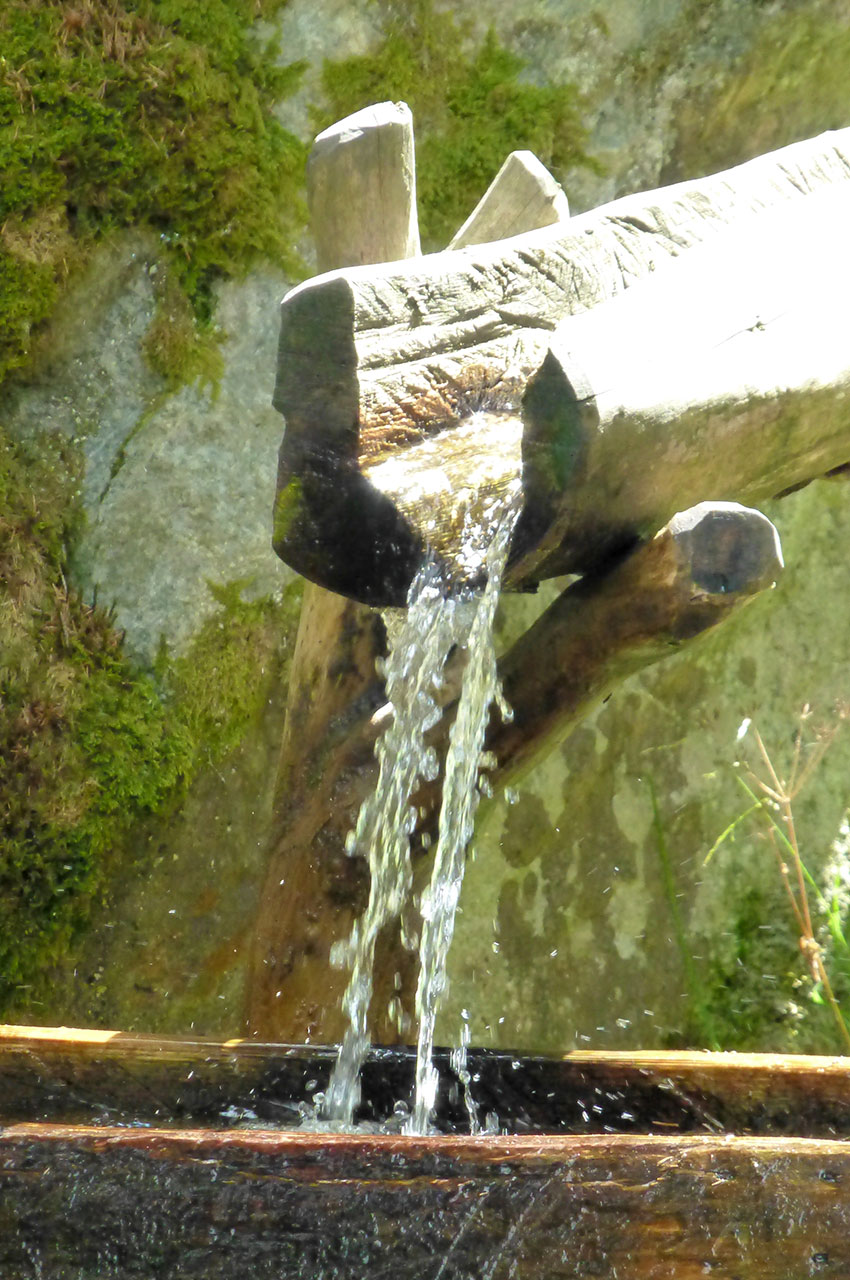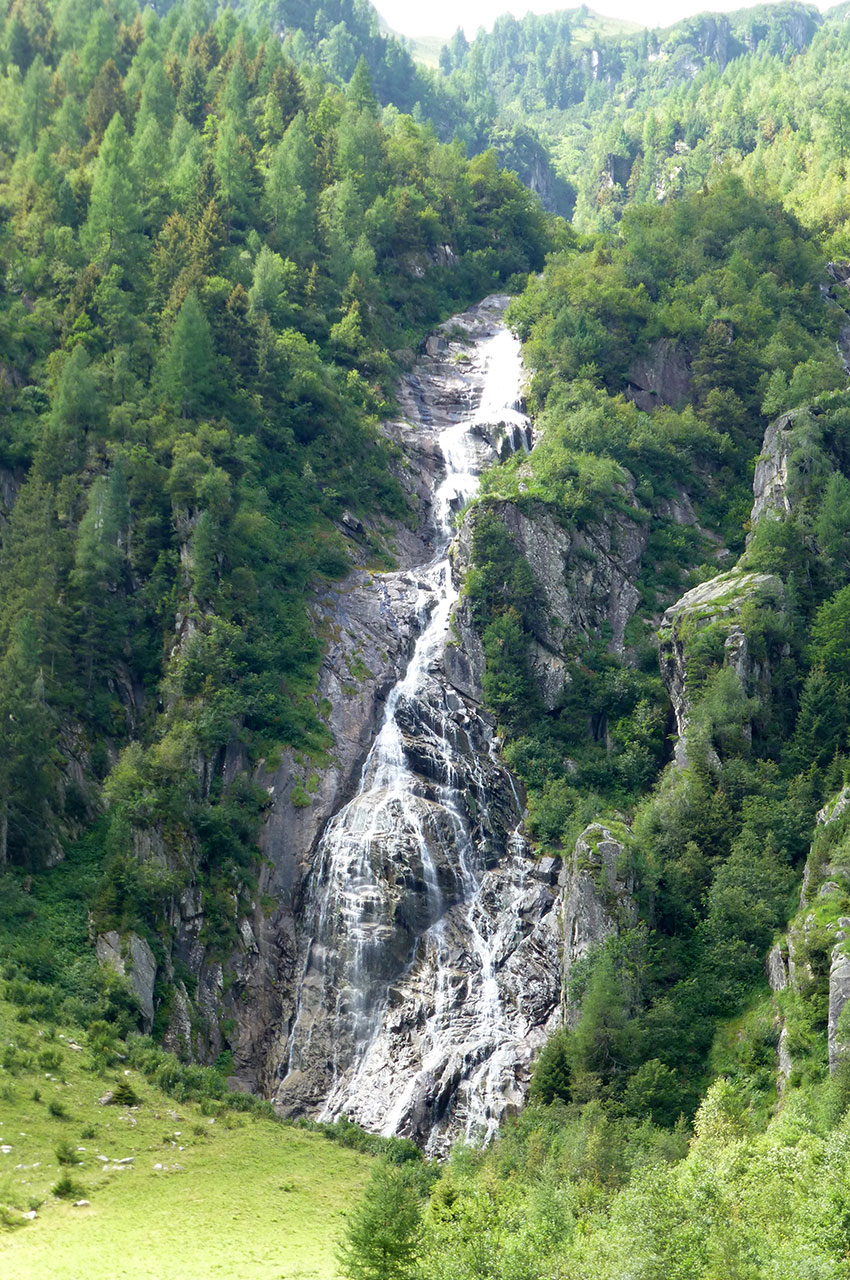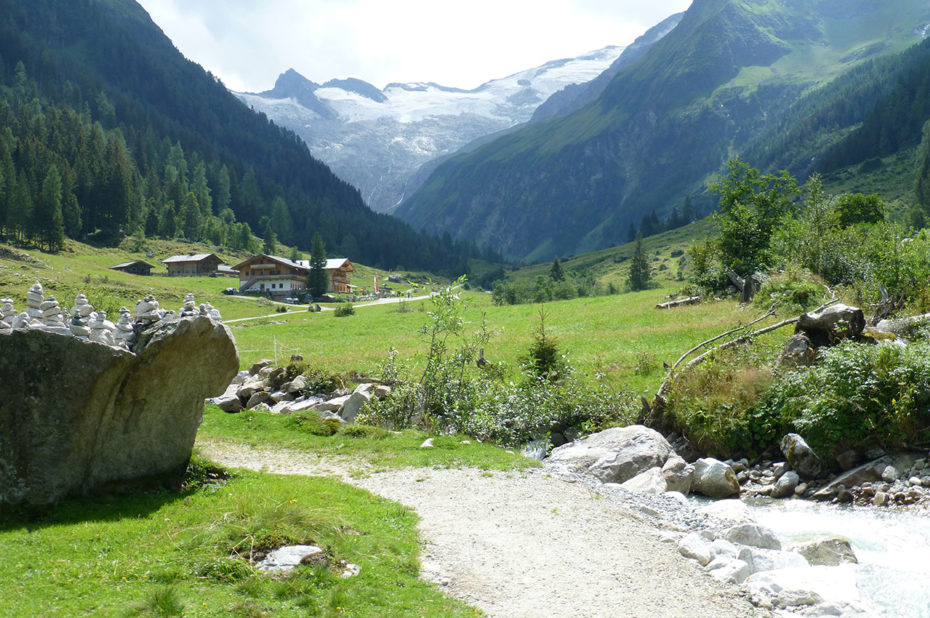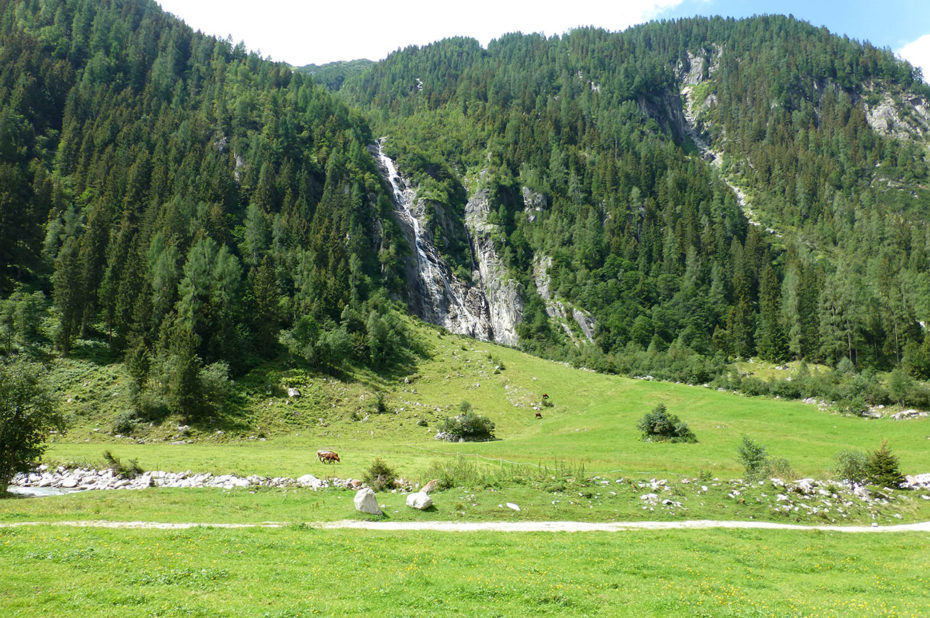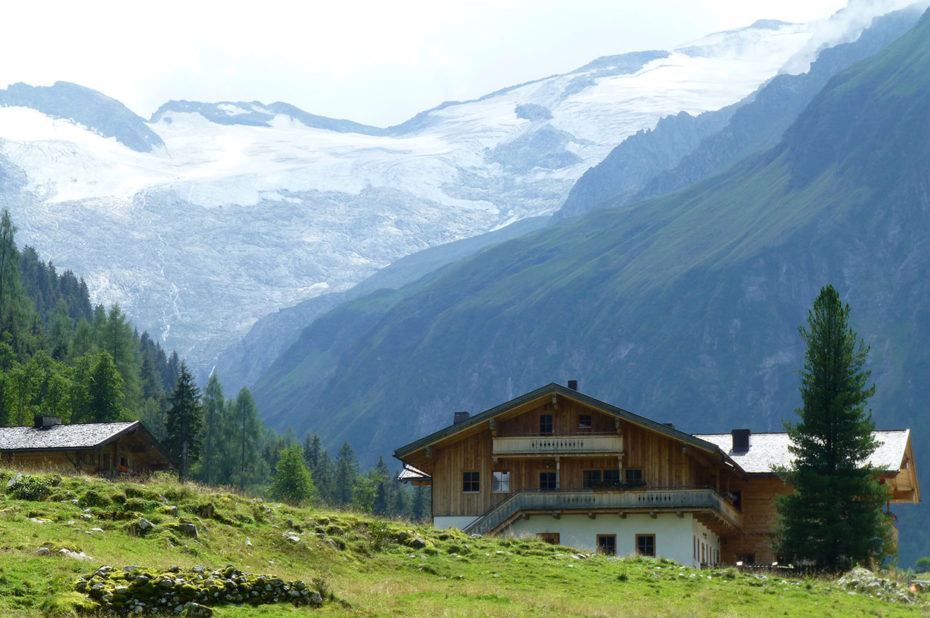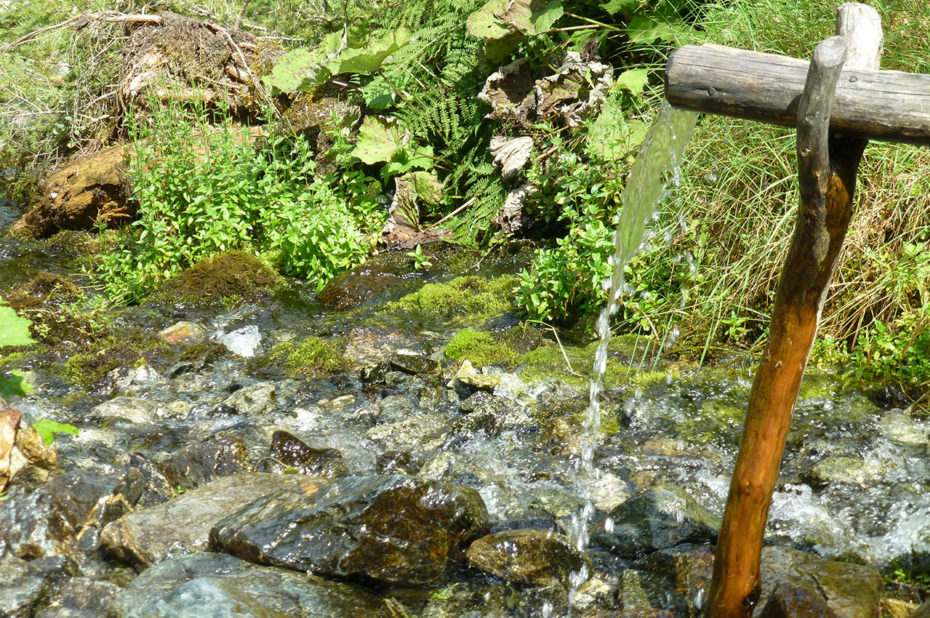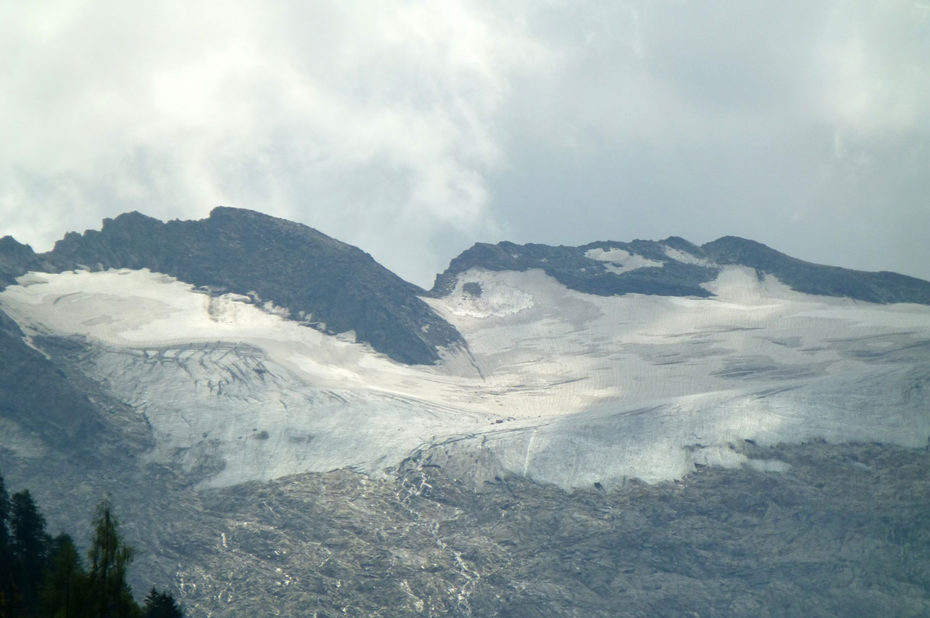 Elevation gain: 515 meters (1,689 feet)
Duration: 3 hours
Low point: Habach parking lot (850 m) / High point: Enzianhütte (1313 m)
Difficulty: 1/5 / Technique: 1/5
On the Smaragdweg – literally the Emerald Trail – the hiker discovers the Habach Valley, all along a stream flowing down from the alpine pastures, and learns about the mineralogy of the region thanks to numerous explanatory panels.
Starting from the parking lot in Habach, the trail begins in a gently sloping forest with numerous information stations about minerals and the environment. Along the brook, in a very natural atmosphere, one rises higher and higher. After the Habach bridge, the path leads through the "kingdom of springs". Here you will find an impressive number of fresh, bubbling springs. Shortly afterwards, a footbridge leads to an observation platform in the middle of the stream.
Soon, we cross the steep step and the path takes shape through the soft pastures and populated by cows. On the steep ascent to Fazenwand, a sign tells the legend of the same name. At a station shortly before the Enzianhütte, the geology with the most important rocks of the Habach valley is presented in a lively way: an ideal place to entertain and interest children. The Enzianhütte offers a well-deserved stopover in a dream setting. On the surrounding meadows, with a little luck, you can observe marmots. The return journey is via the same route.
The Smaradgweb hike was done under a beautiful blue sky on August 15, 2015.
Click on the picture to enlarge it and discover its caption.
We advise you to take the map with you, which is available free of charge in the tourist offices of Neukirchen and Bramberg. Always be cautious and prepared when hiking. Topexpos Voyages and the author of this article cannot be held responsible in case of accident or any other inconvenience on this tour.