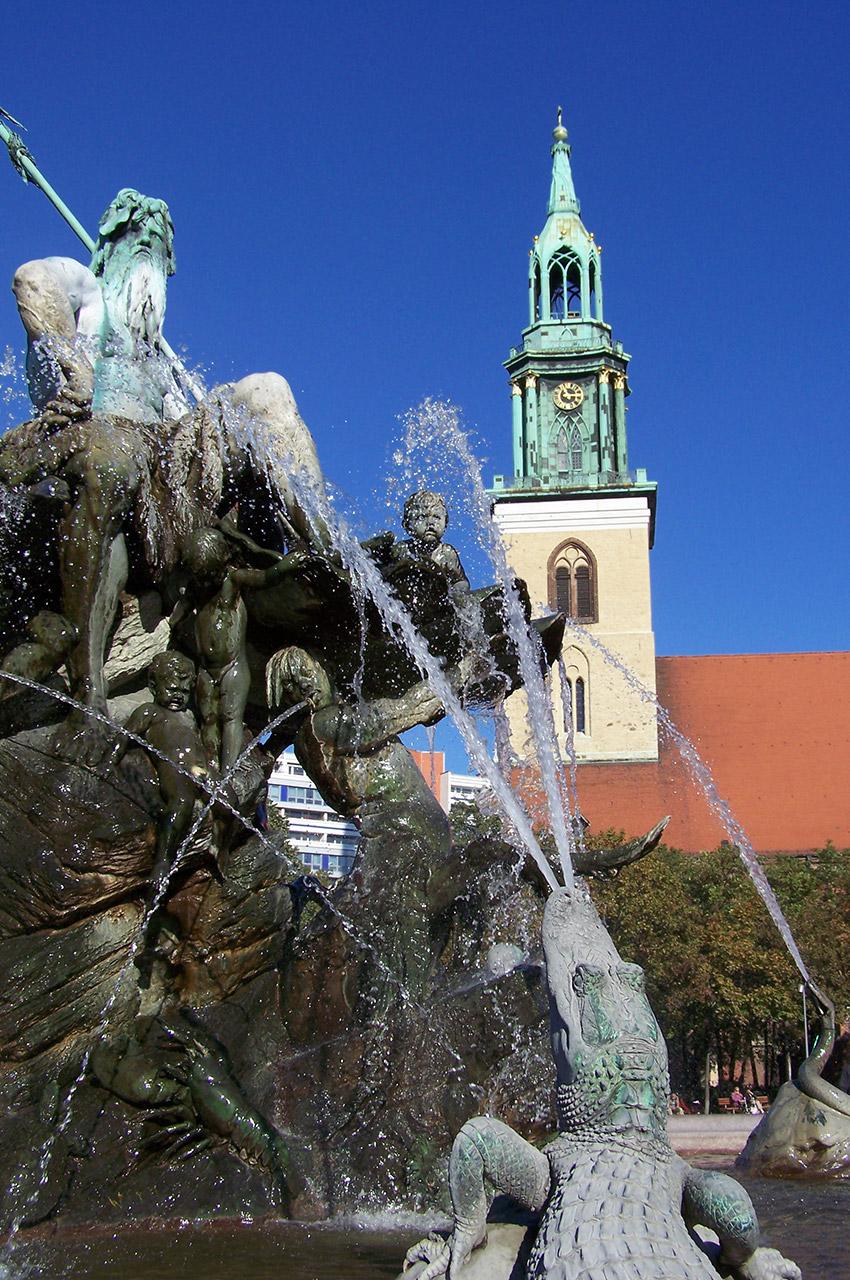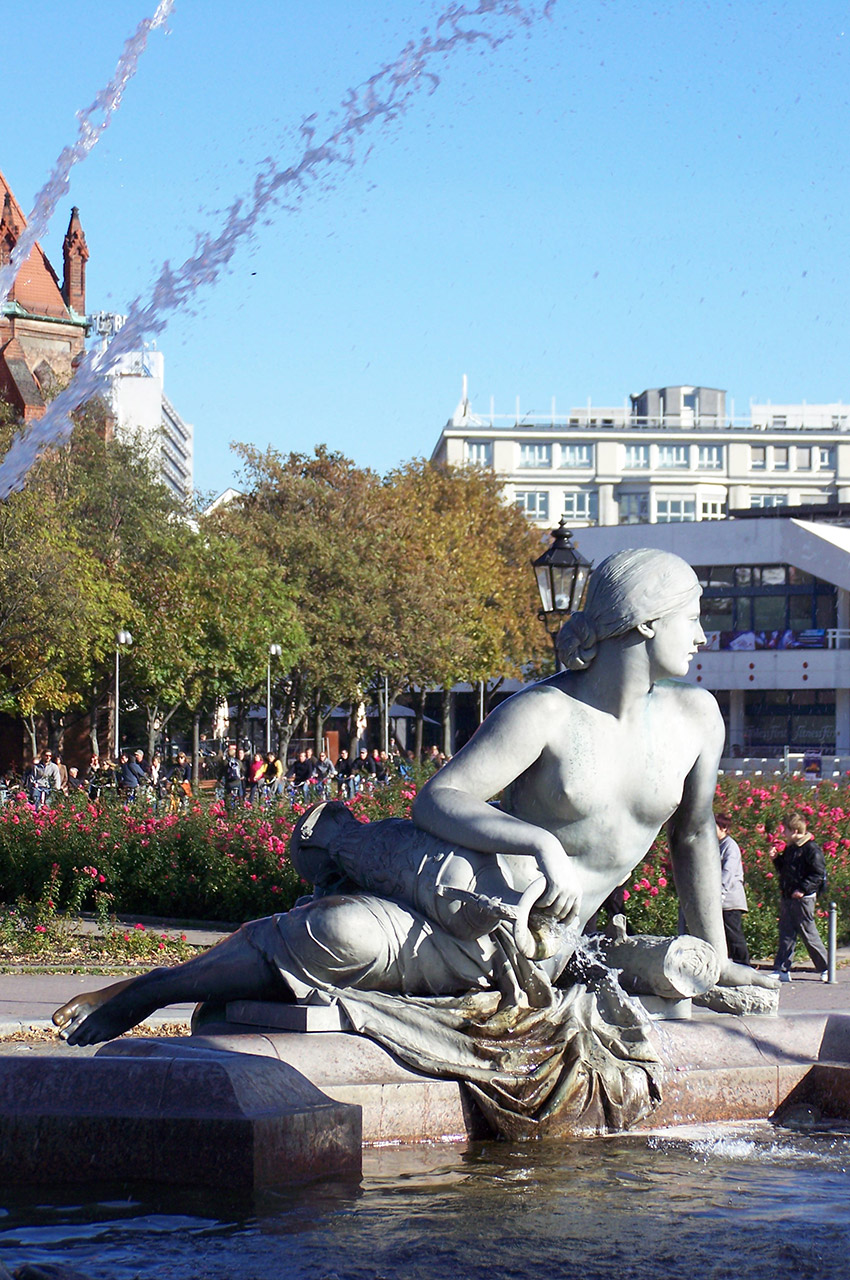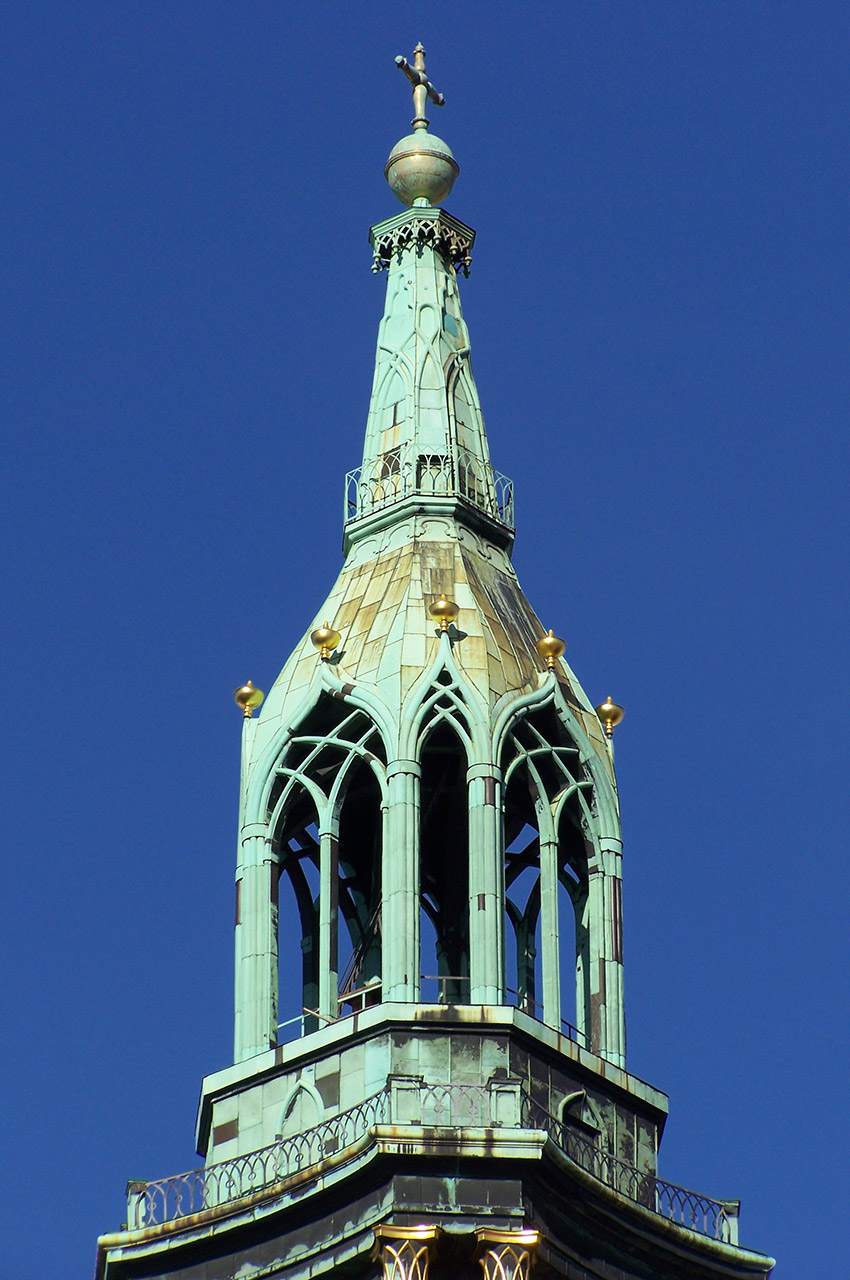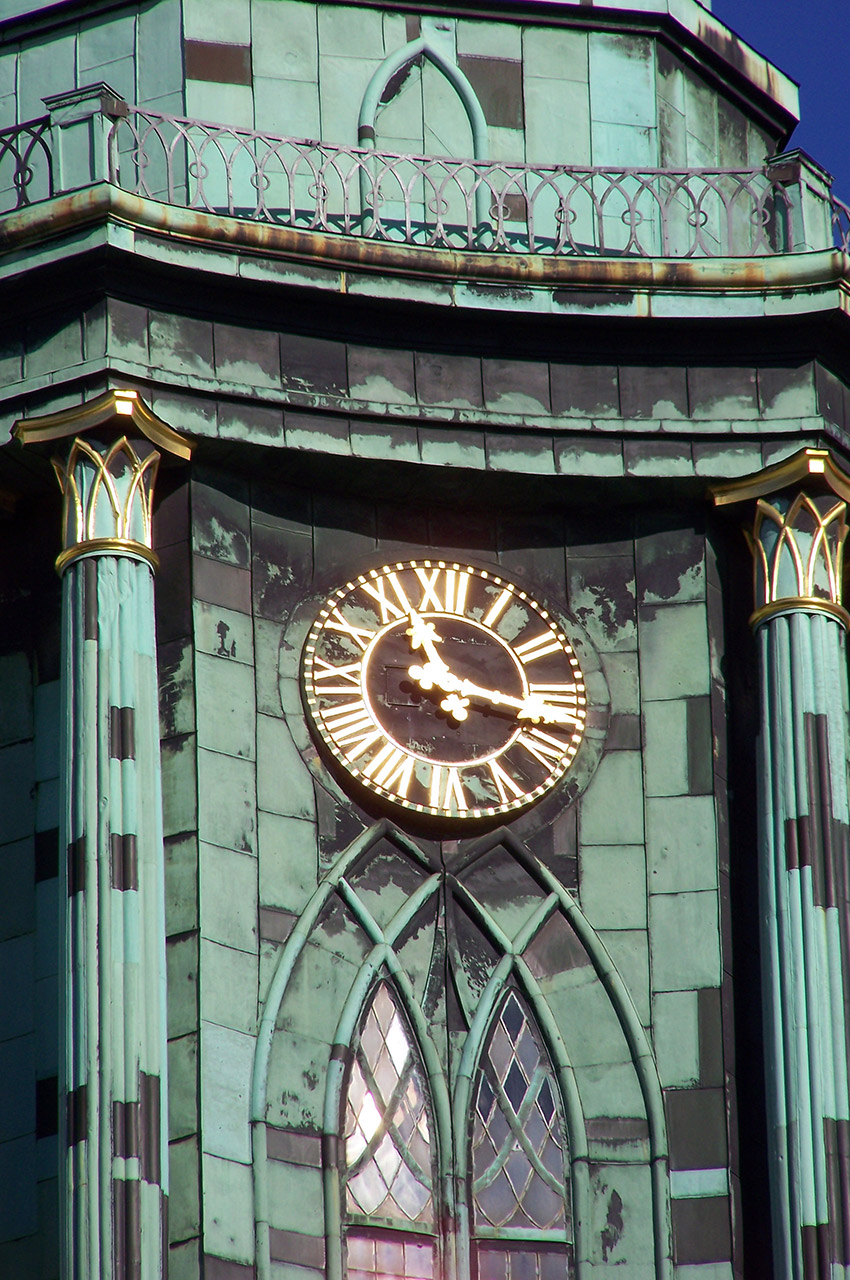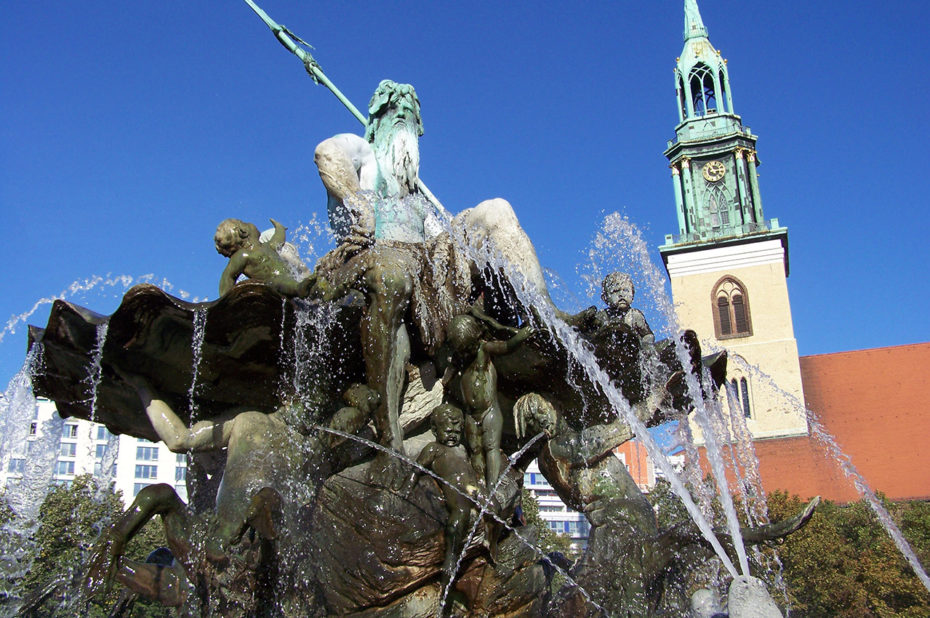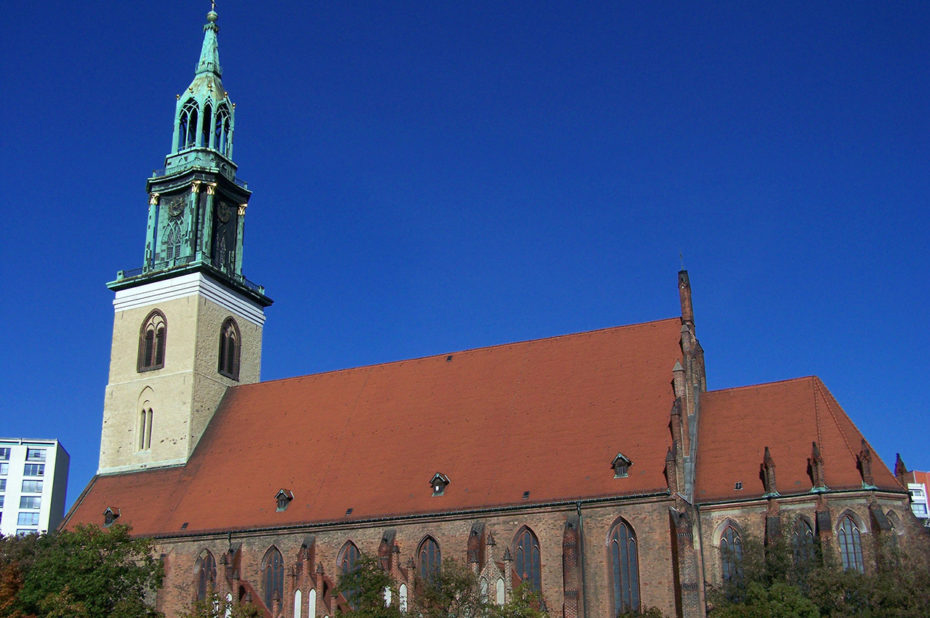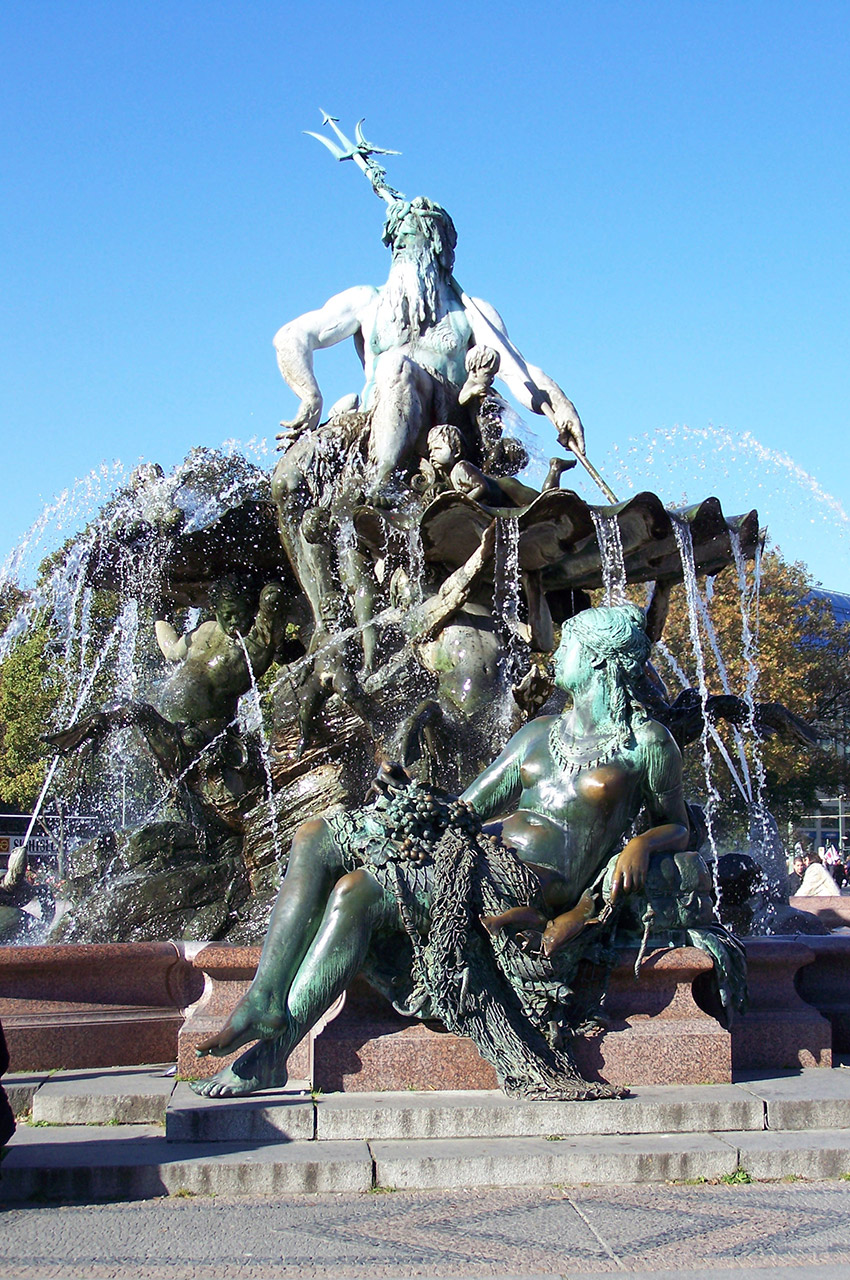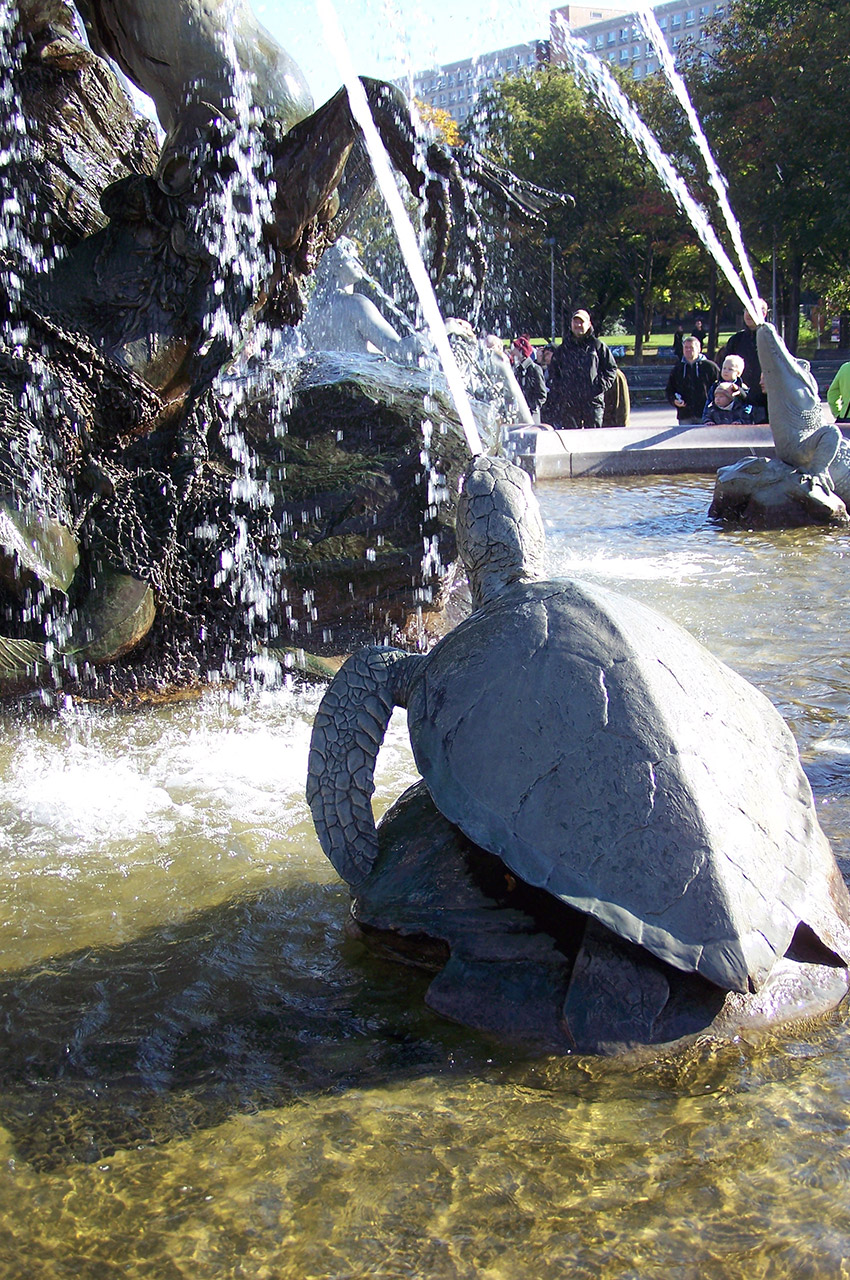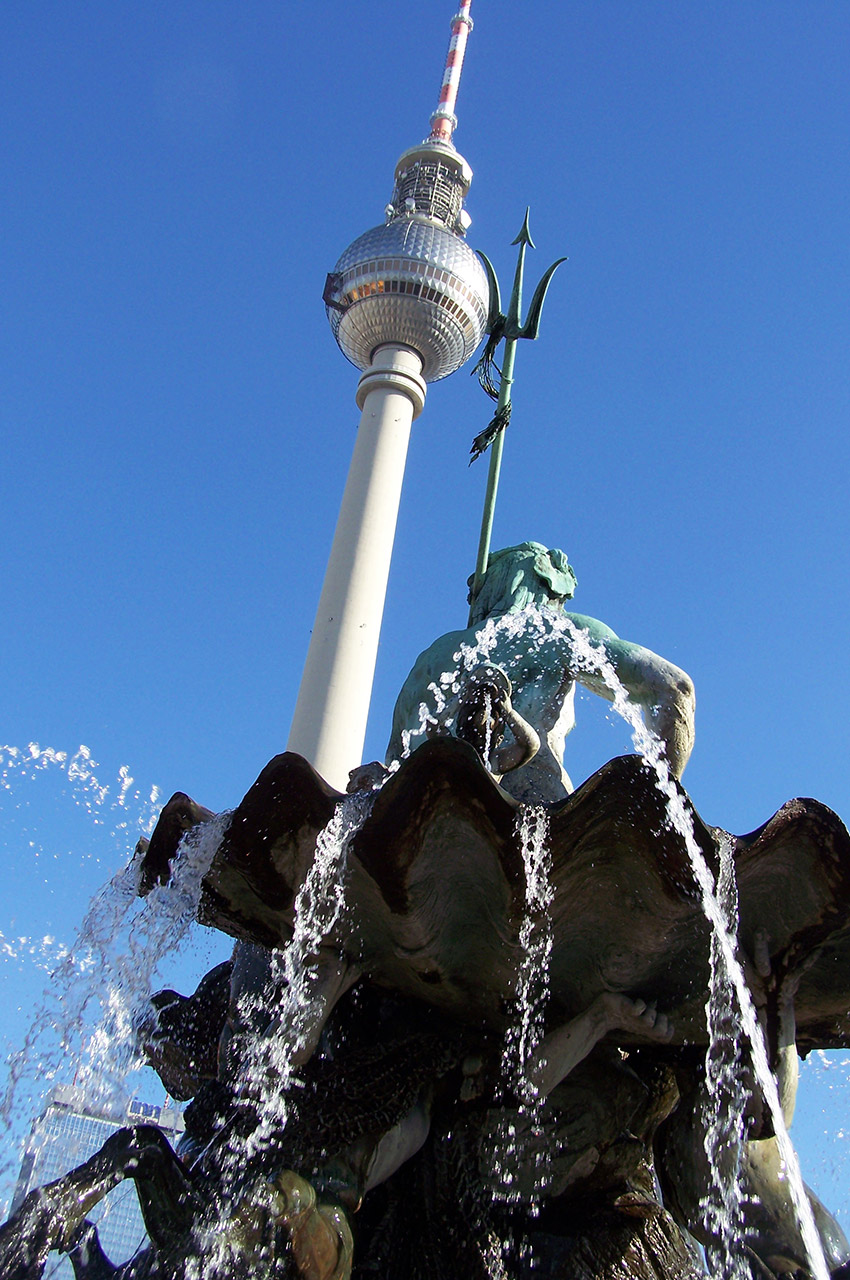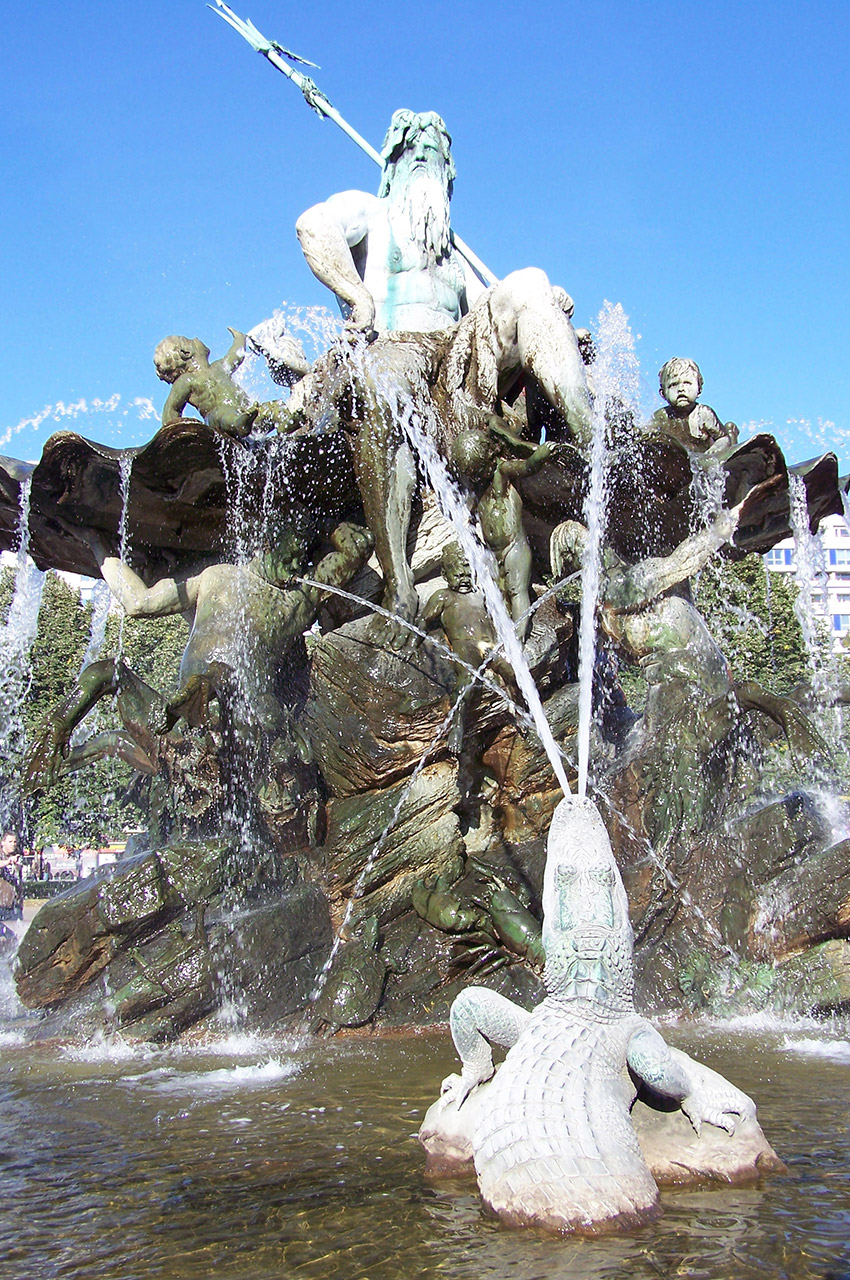 The Church of St. Mary (St. Marienkirche) is the second oldest church in Berlin after St. Nicholas. While the original early Gothic structure dates from around 1270, it has been continually expanded and restored since then. Rebuilt in 1405, the facade is very simple, uncluttered and has a beautiful brick architecture. The bell tower of the church was built in the 15th century. Its vault, added in 1790, was designed by the architect who designed the Brandenburg Gate.
The Neptune Fountain (Neptunbrunnen) is the only remnant of the former royal palace and one of the most beautiful fountains in Berlin. It was made in bronze between 1886 and 1891, by the great Berlin sculptor Reinhold Begas. It was a gift from the city's magistrates to Kaiser Wilhelm II. As the latter was an avid sailor, the theme chosen for this work was the sea god Neptune, surrounded by the main rivers of the Prussian territories, including the Rhine, the Elbe and the Oder.
The visit to St. Mary's Church and the Neptune Fountain was made on October 15, 2011.
Click on the picture to enlarge it and discover its caption.