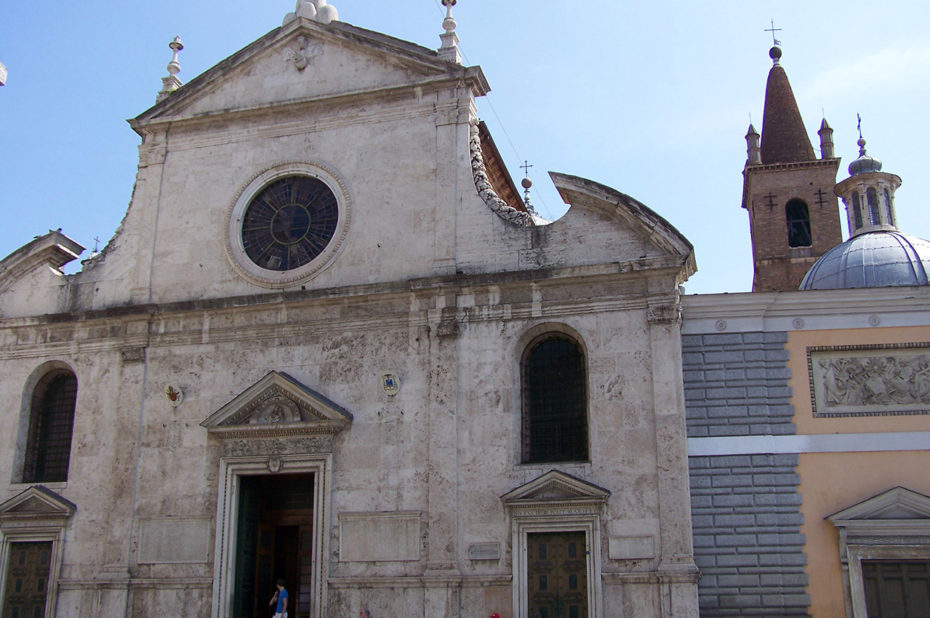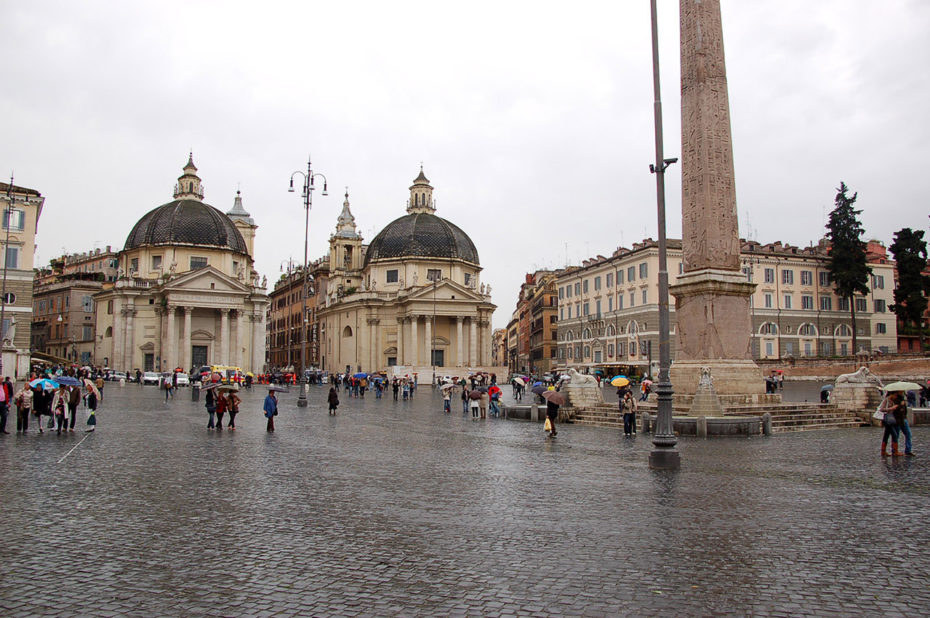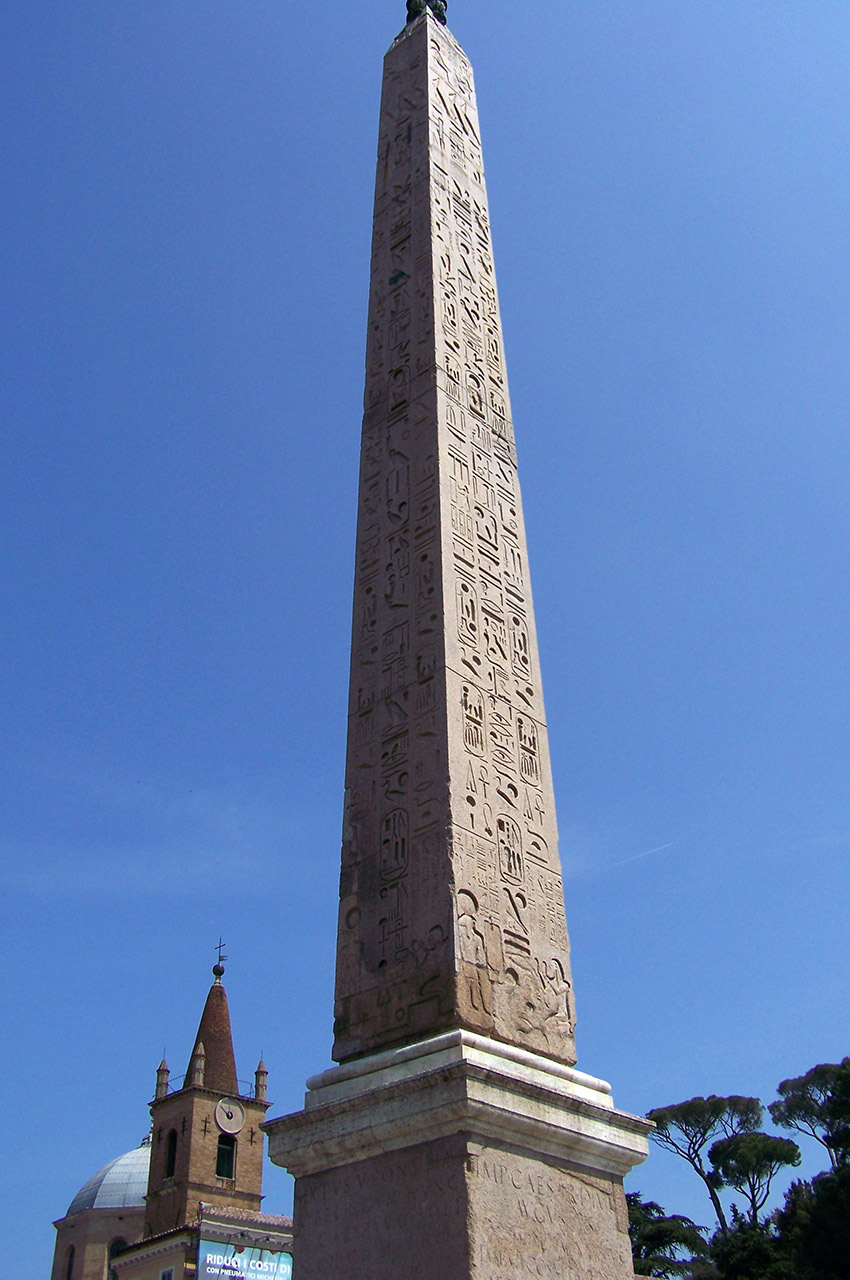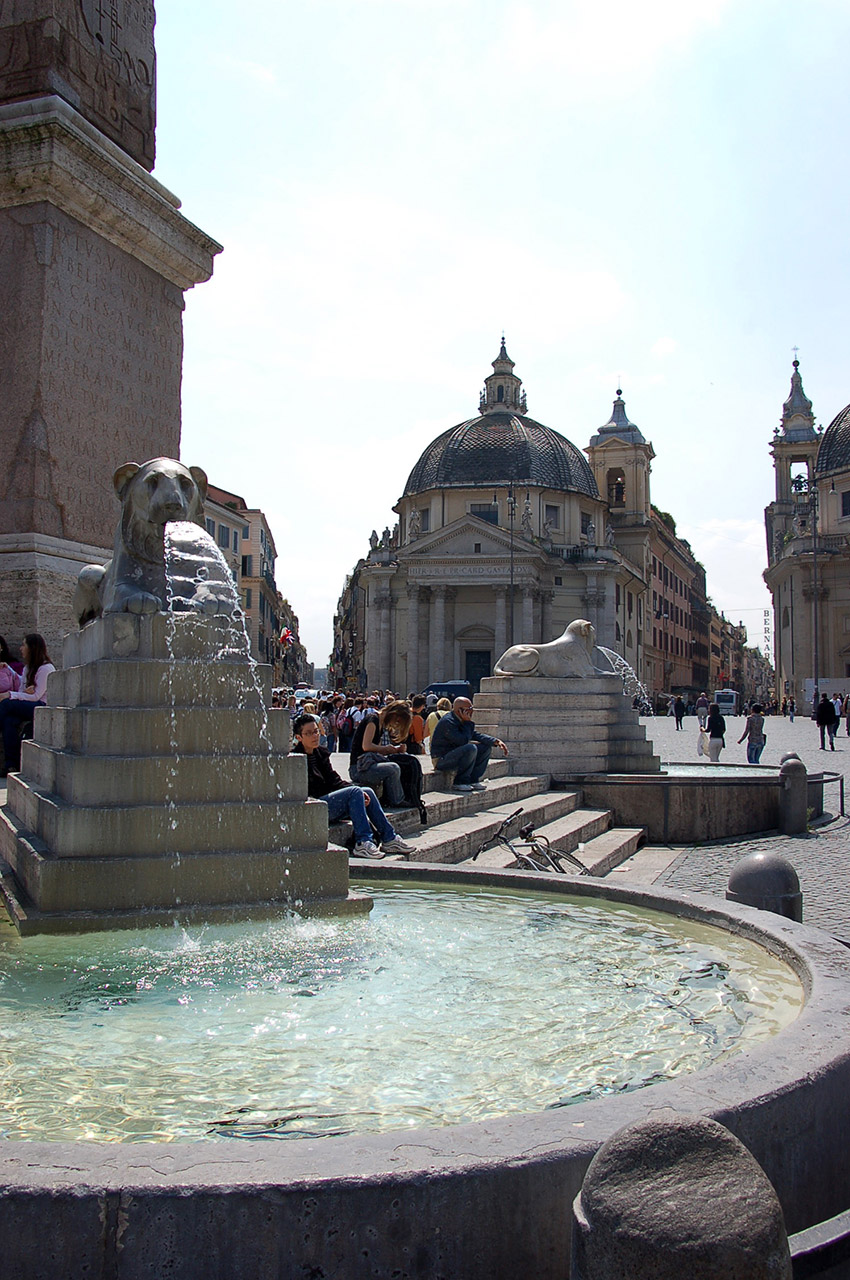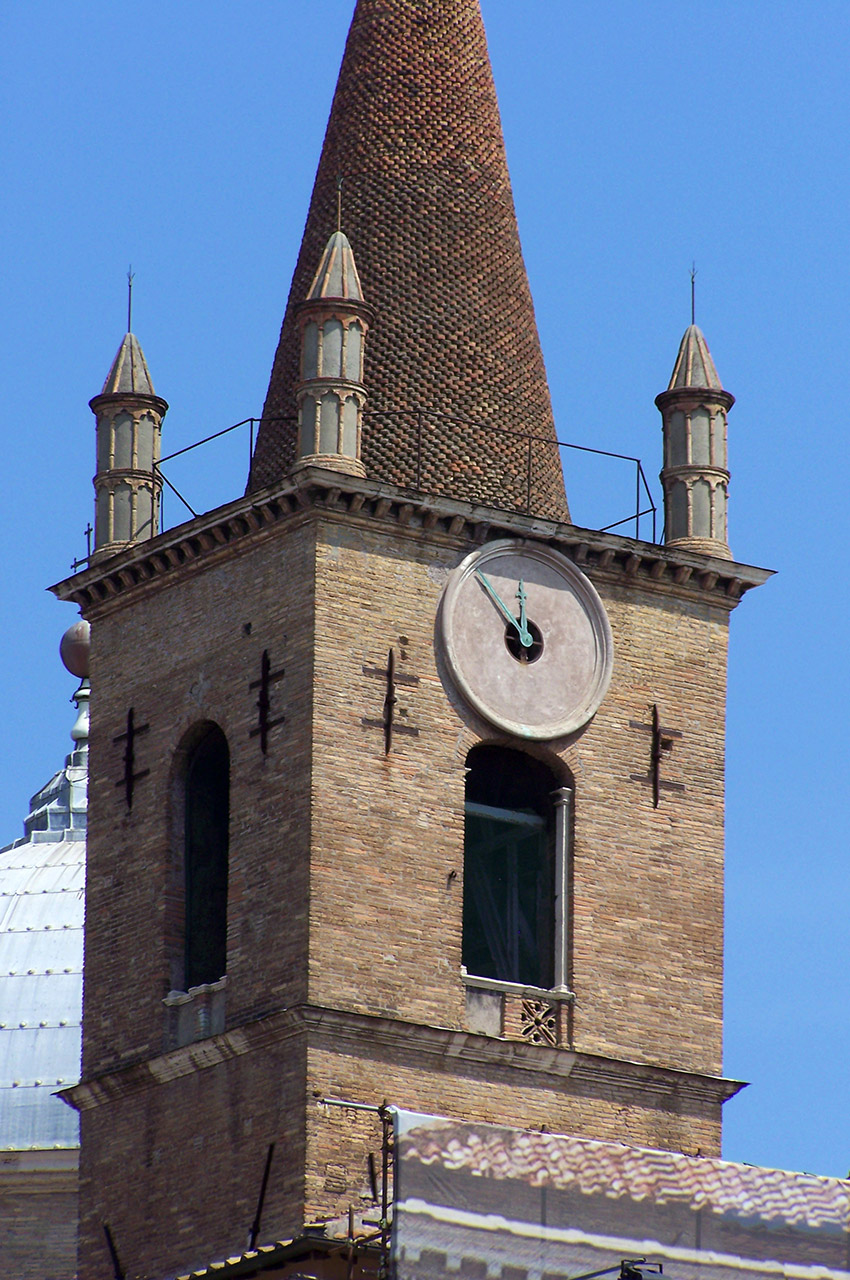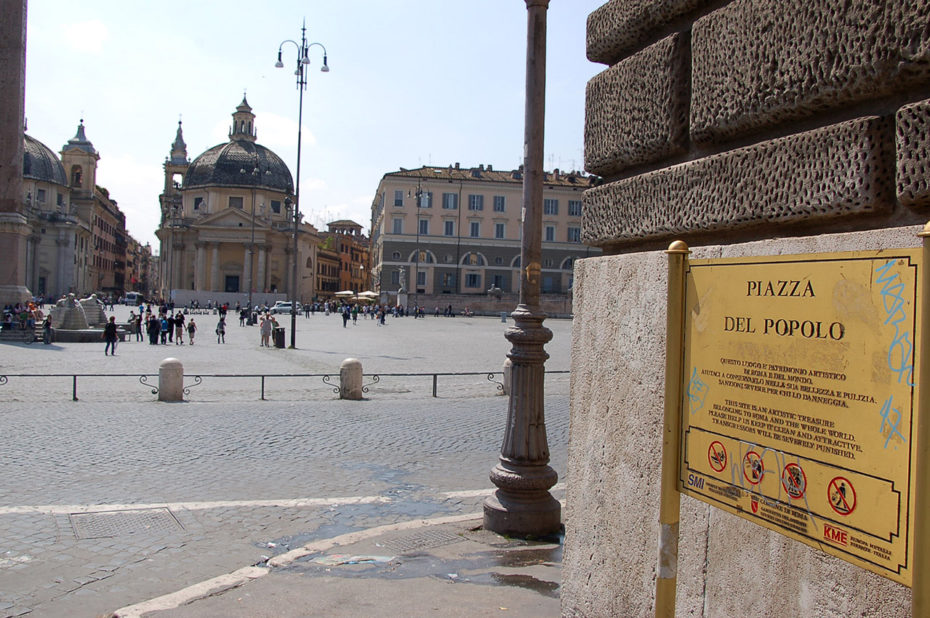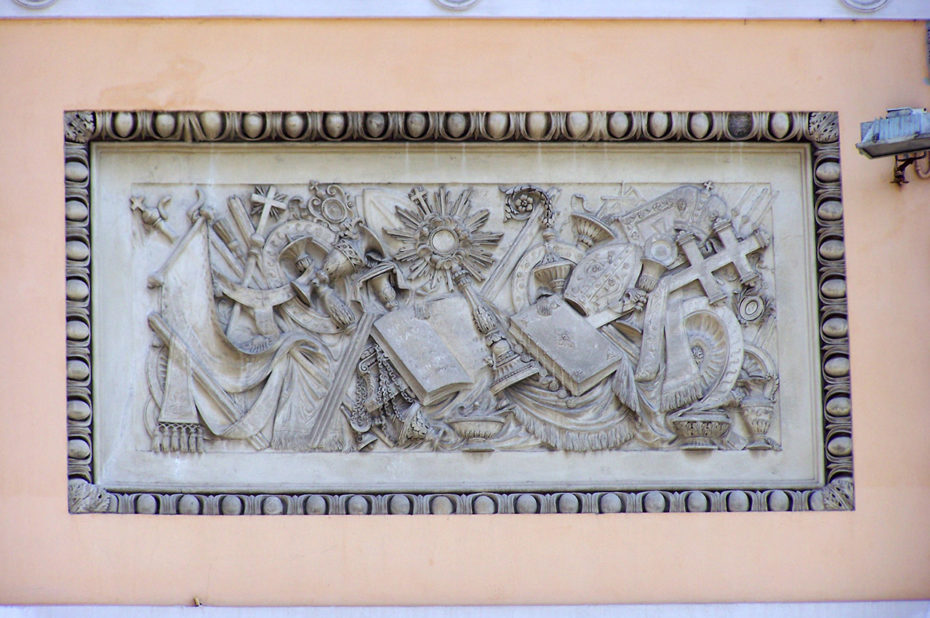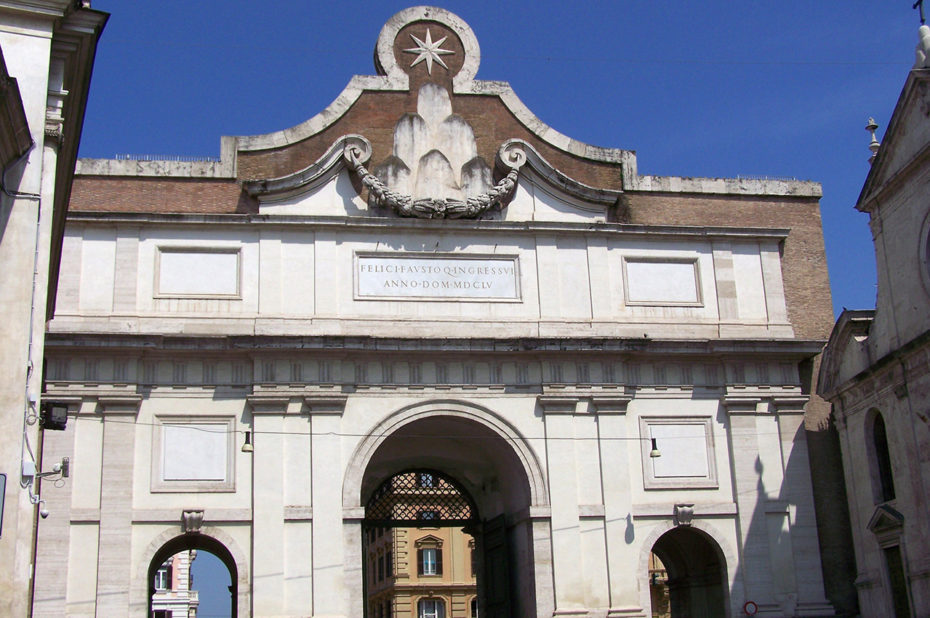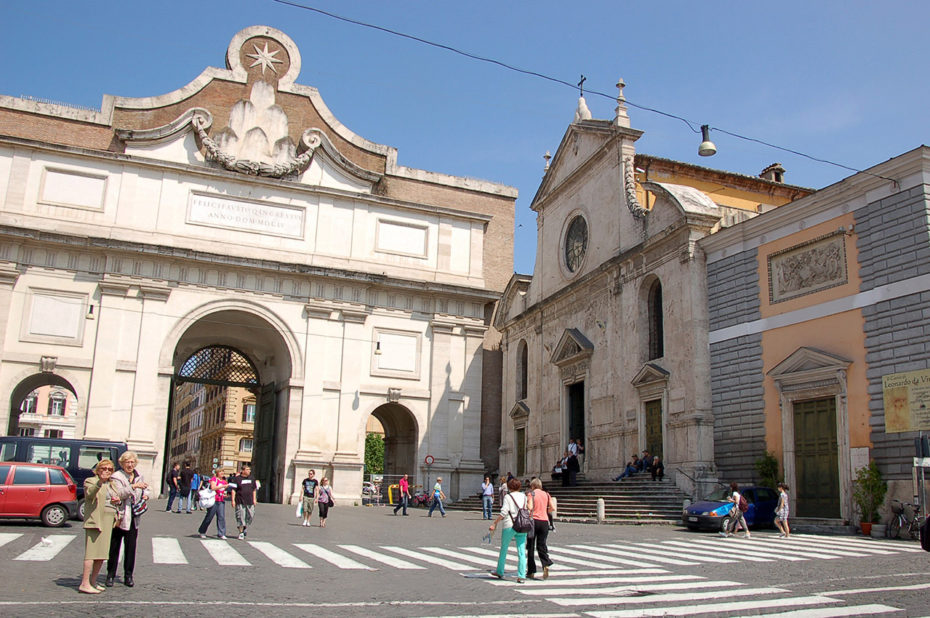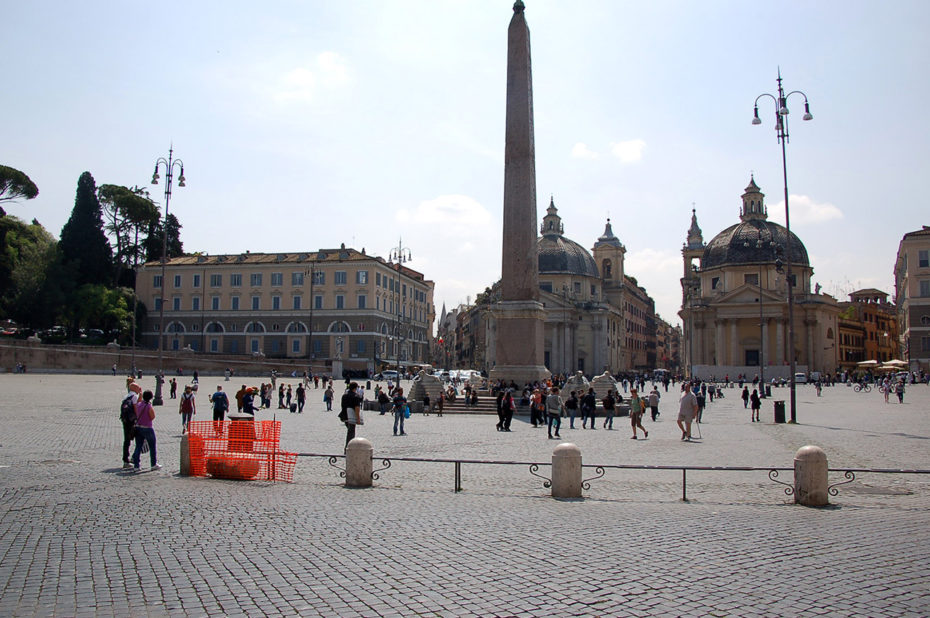 The Piazza del Popolo, one of the great squares of Rome, was designed in the 16th century to offer a majestic entrance to Rome from the Via Flaminia. It was a place of public executions. In the center is an Egyptian obelisk from Heliopolis, brought back during the reign of Augustus and installed in this square in 1589 by Domenico Fontana at the request of Pope Sixtus V.
The twin churches, Santa Maria in Montesanto (1675) and Santa Maria dei Miracoli (1678), were built at the request of Alexander VII. The other church in this square, and not the least, is the magnificent Santa Maria del Popolo. The Chigi Chapel was designed by Raphael and its dome is decorated with a monumental mosaic The Creation of the World representing the planets, executed in 1516 on the master's cartons. There are important art works, including those of Caravaggio.
The visit to the Piazza del Popolo was made on April 26, 2010.
Click on the picture to enlarge it and discover its caption.