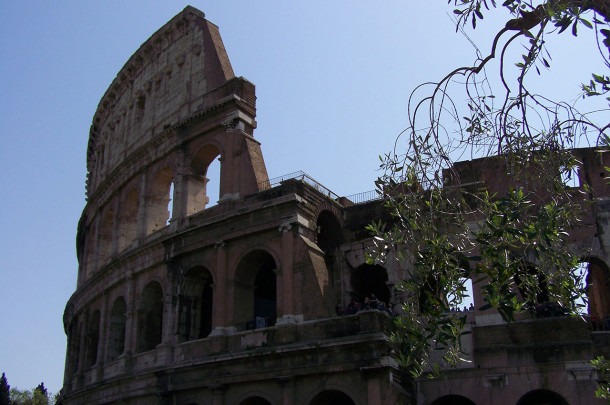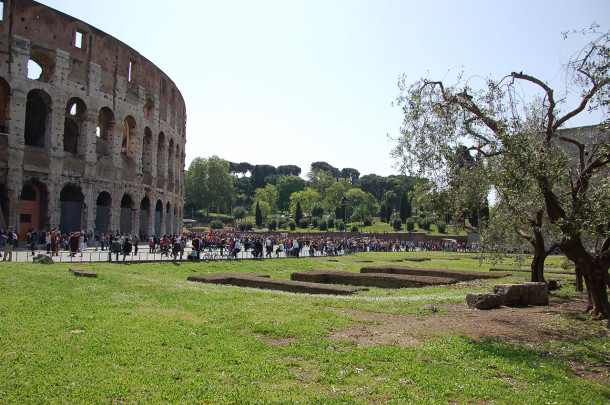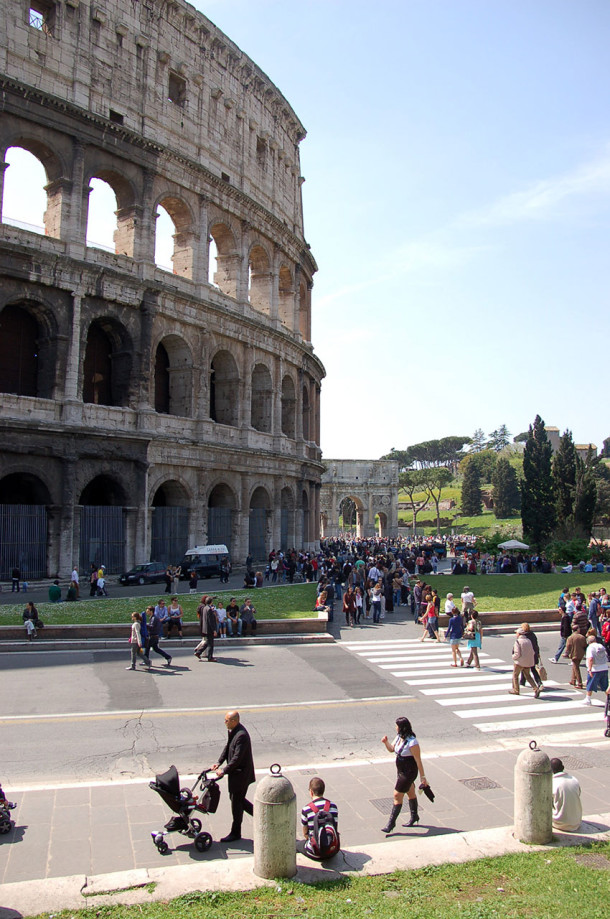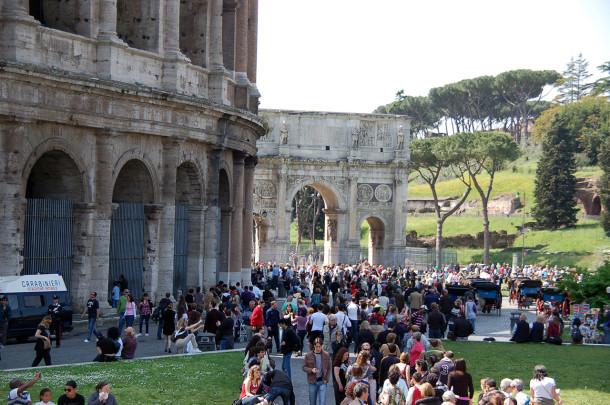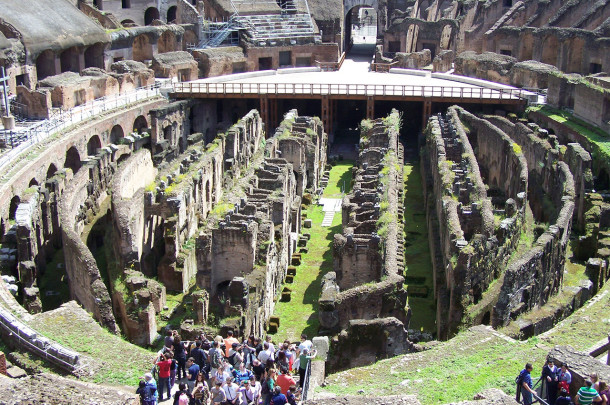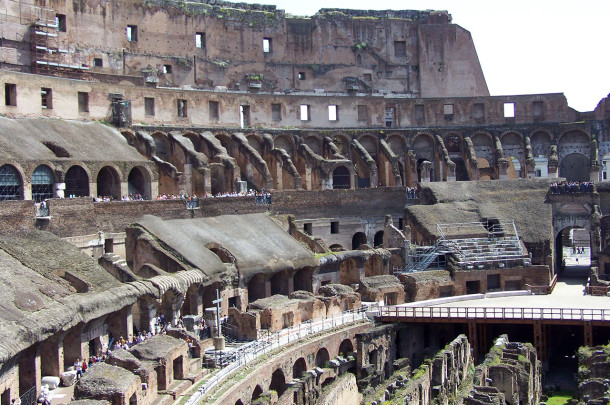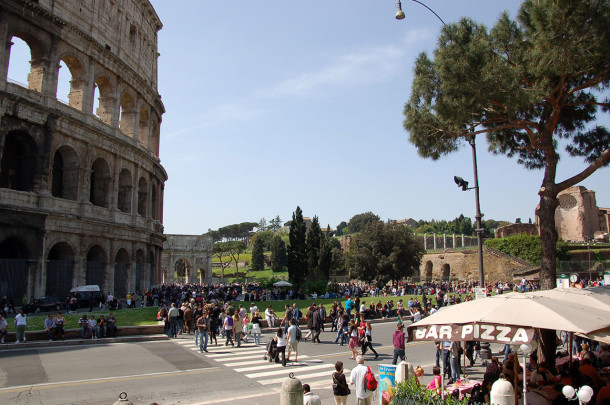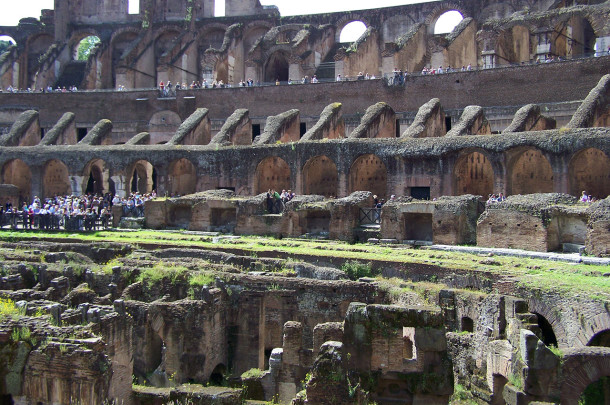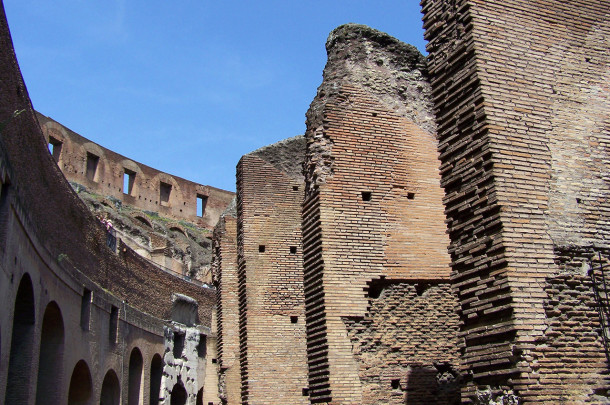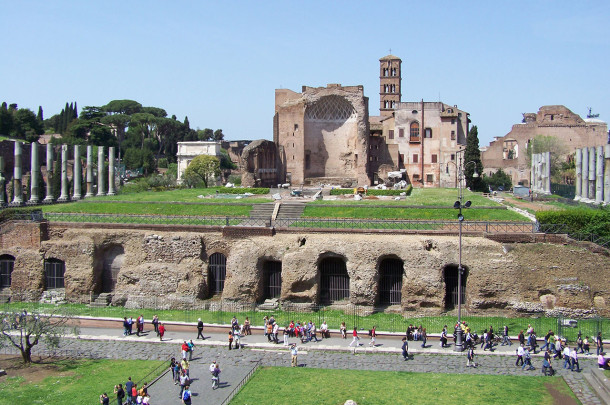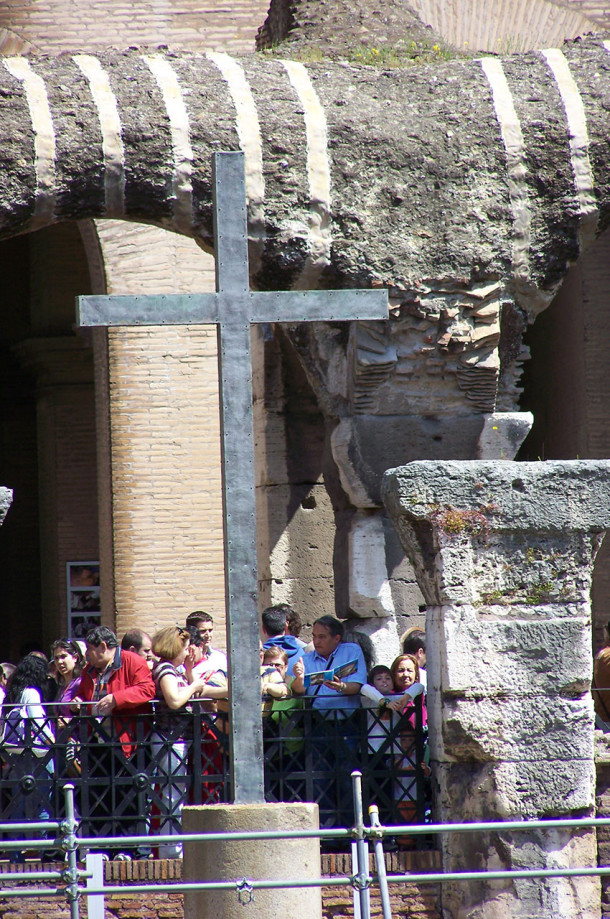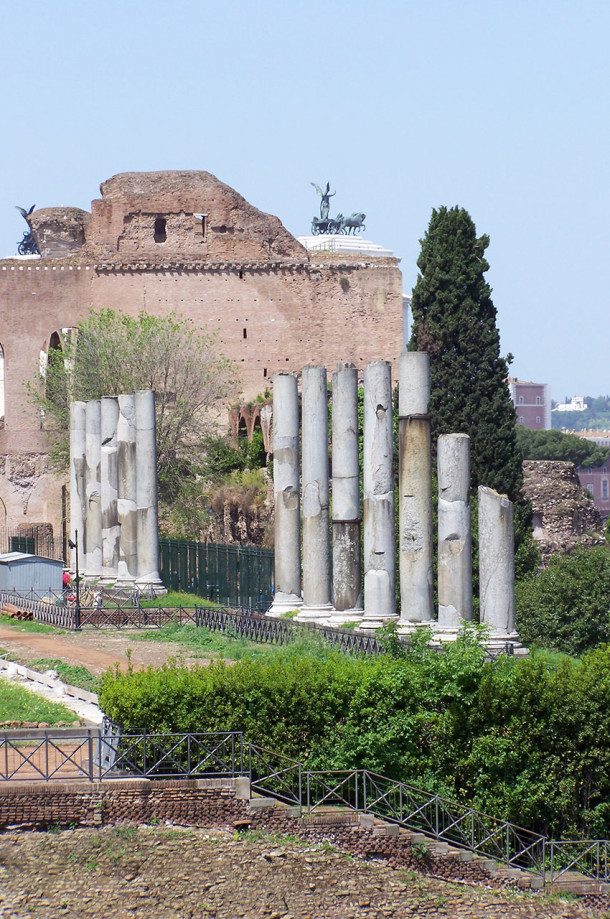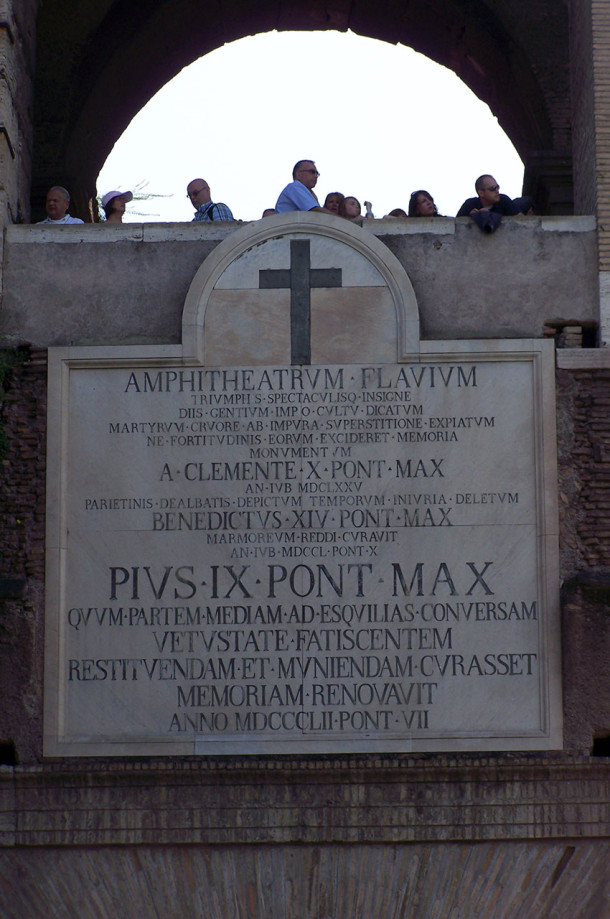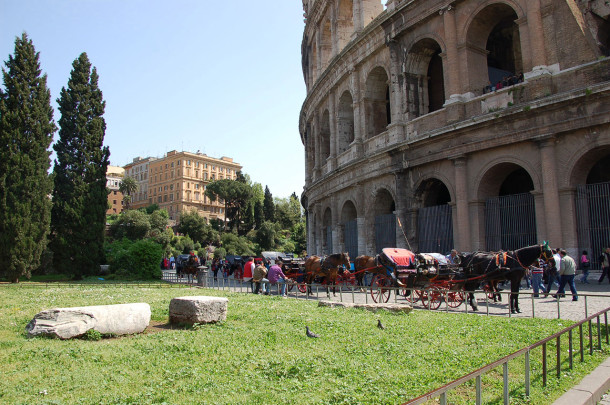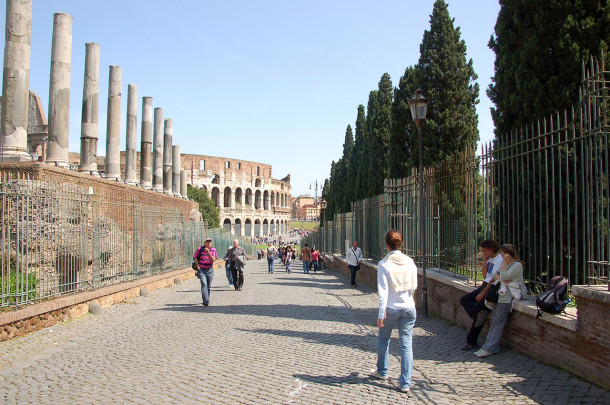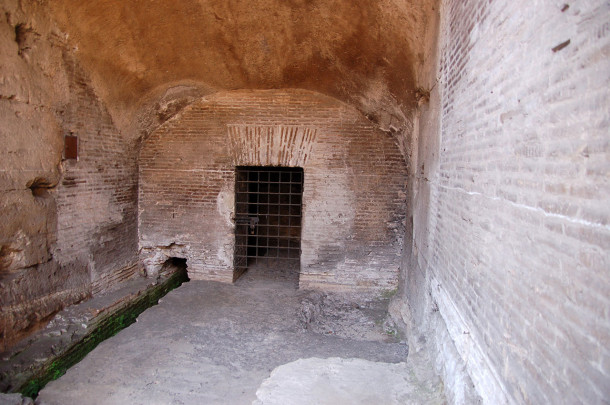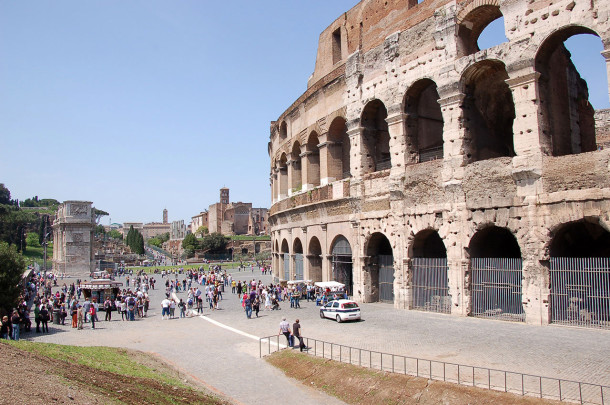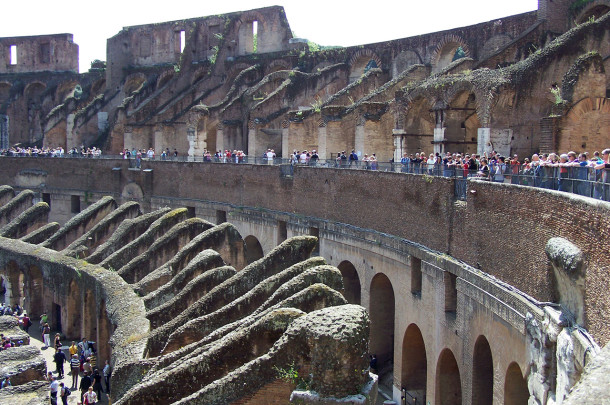 Browse our photos of the Colosseum in Rome, called the Flavian Amphitheater in ancient times. Inside, many shows were held that could last up to 4 months. The arena of the Colosseum is covered with a wooden floor, itself covered with sand that absorbed the blood of the defeated gladiators and animals. The basement housed galleries, menageries, equipment storage, and trap doors and elevators that allowed animals and fighters to appear by surprise.
The Colosseum was the largest amphitheater in Rome and could accommodate more than 50,000 people in its stands, organized by social classes. For its inauguration, in 80 AD, Titus gave a naumachia in the Colosseum transformed into a basin re-enacting the naval battle of Corinth against Corcyra. Today, the Colosseum is the emblem of the city of Rome, like the Eiffel Tower for Paris.
The visit to the Colosseum was made on April 27, 2010, just before the visit to the Roman Forum.
Click on the picture to enlarge it and discover its caption.