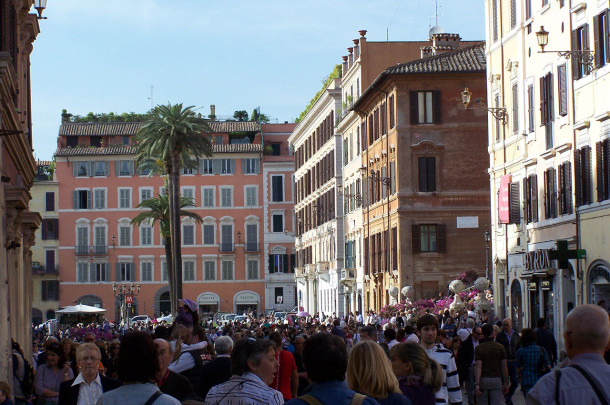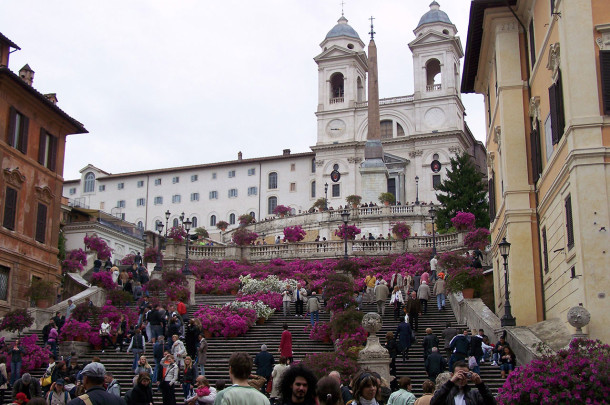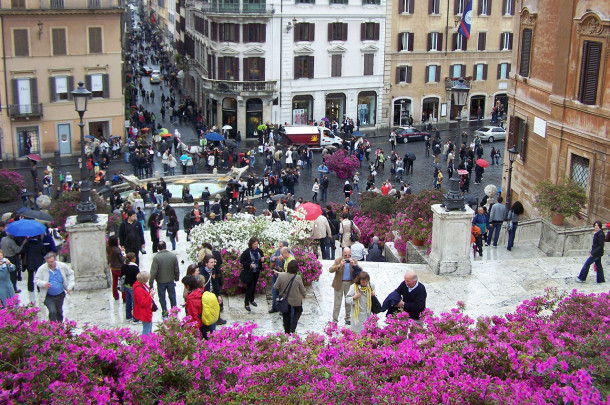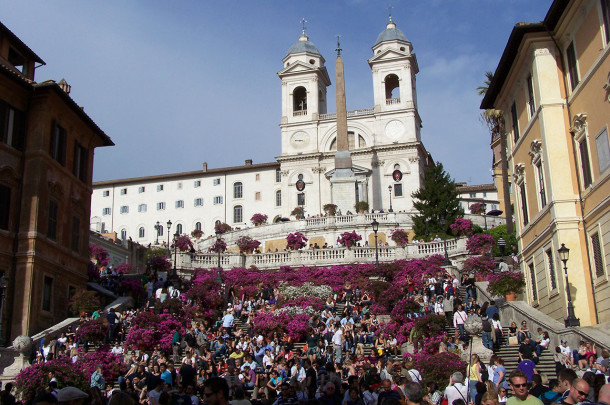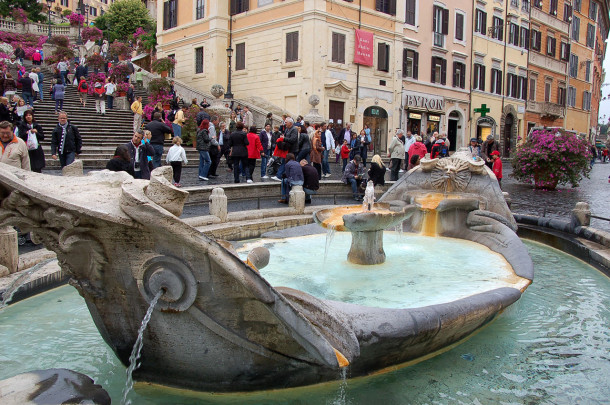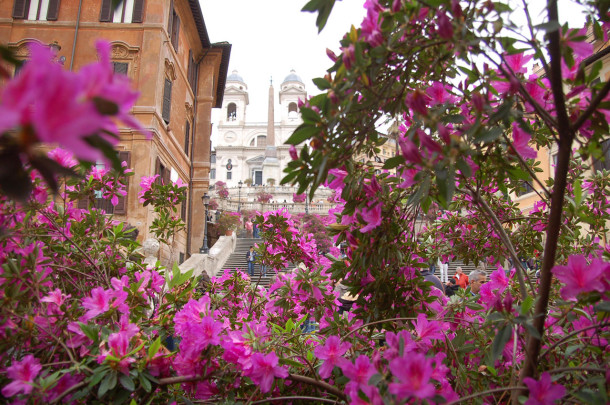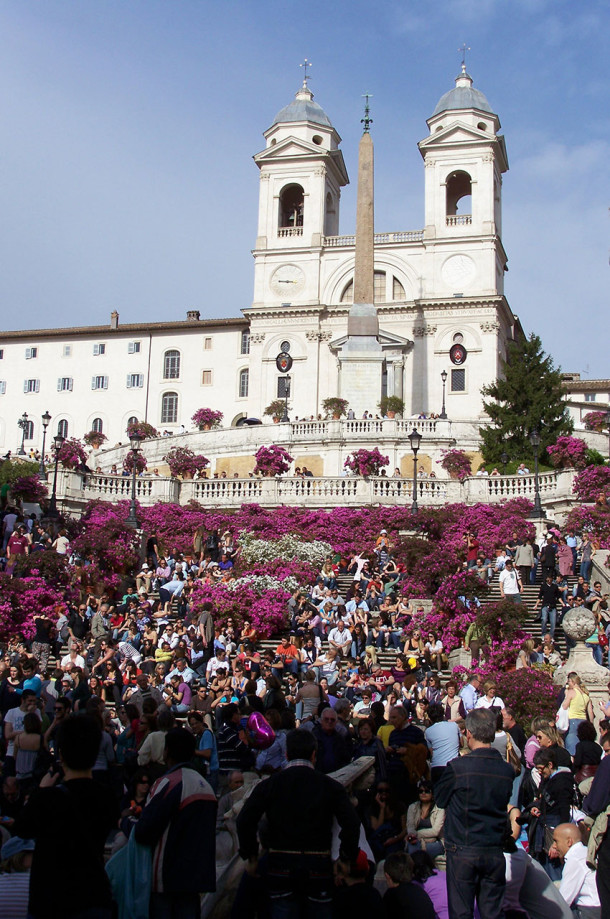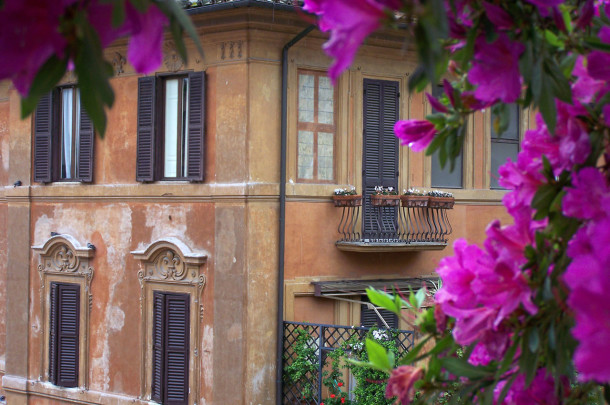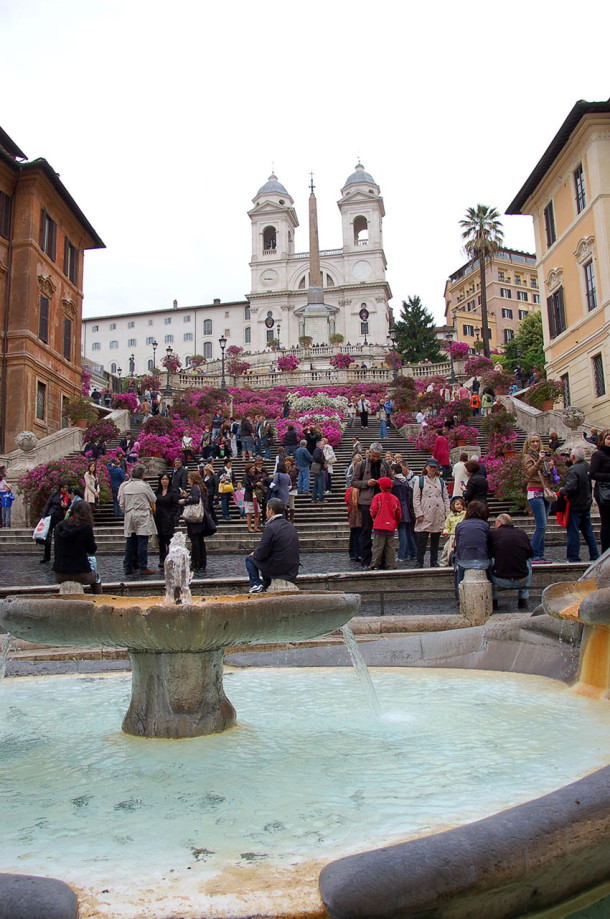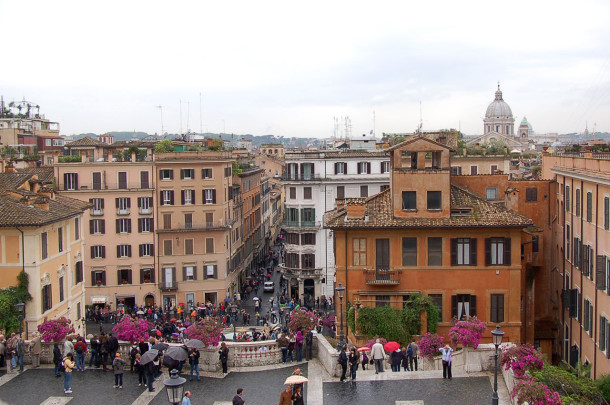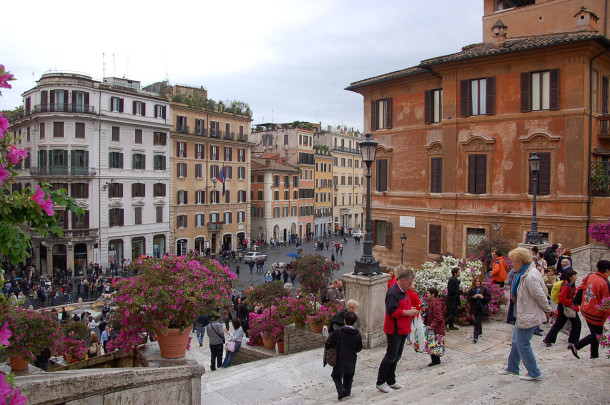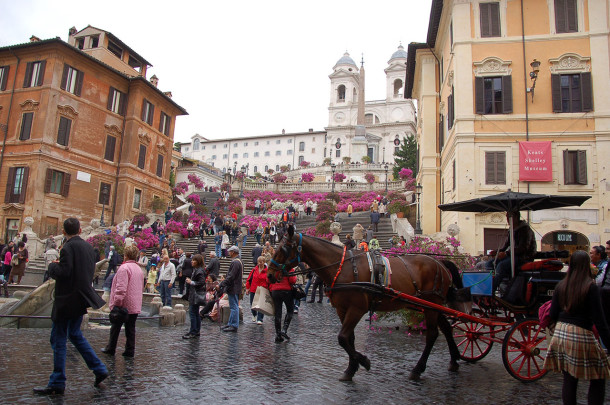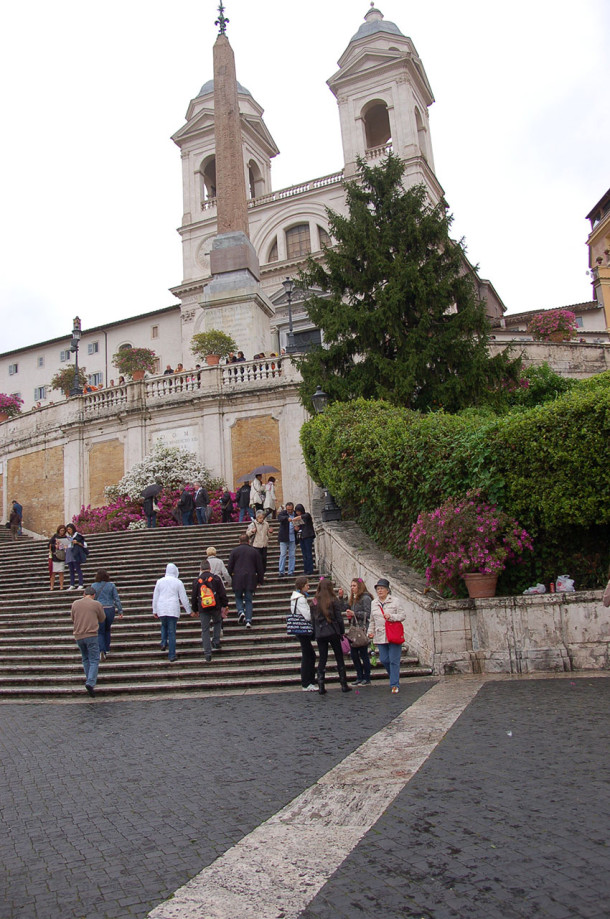 Discover our photos of the Spanish Steps (Piazza di Spagna), located in the luxury shopping district of Rome. The Barcaccia Fountain, located today at the foot of the 138 steps that lead to the Trinità dei Monti, was created in 1629 by the sculptor Pietro Bernini at the request of Pope Urban VIII.
The Church of the Most Holy Trinity on the Mounts, built from 1493 by Louis XII, is occupied by a convent of Minimes. It has a world-famous facade with its two symmetrical bell towers dating from 1495 and, on the front, its Egyptian obelisk. The Institute of the Ladies of the Sacred Heart in the Trinity of the Monts was one of the most prestigious girls' schools in Europe for most of the 20th century, providing excellent education entirely in French, as well as Christian instruction.
The visit to the Spanish Steps and the Trinity on the Mounts was made on April 24 and 25, 2010, first under the rain, then under a splendid Roman sun the following day.
Click on the picture to enlarge it and discover its caption.