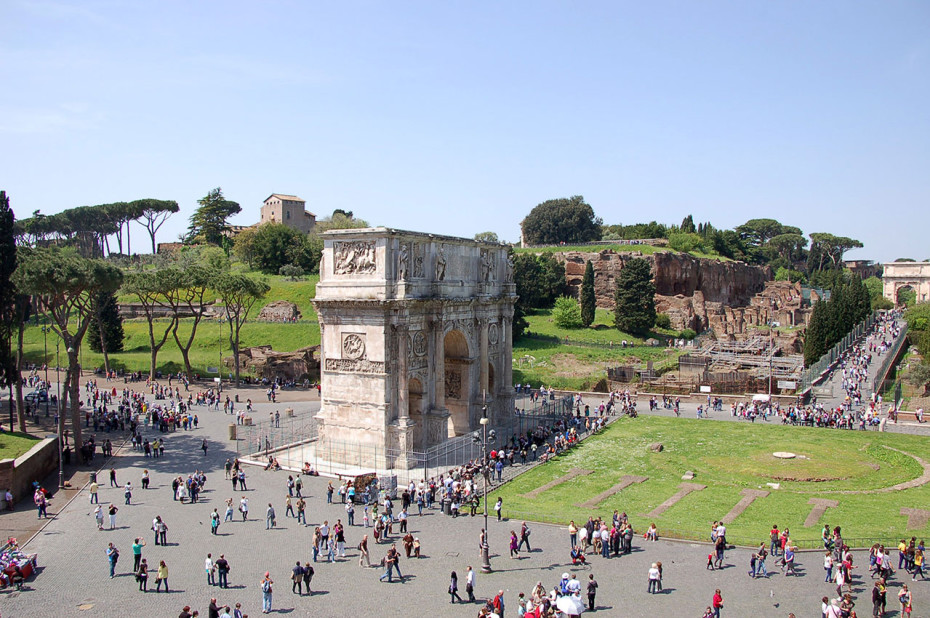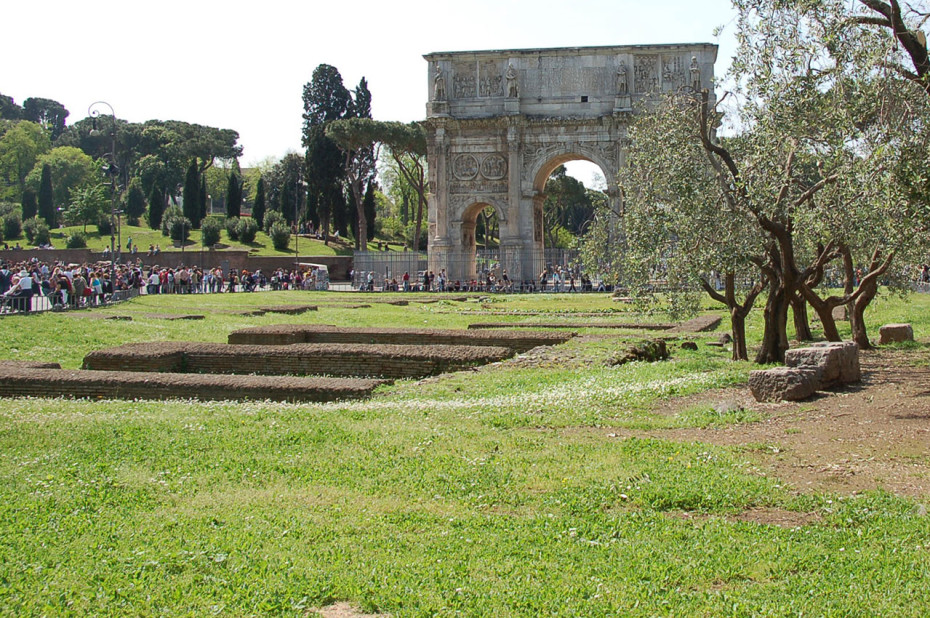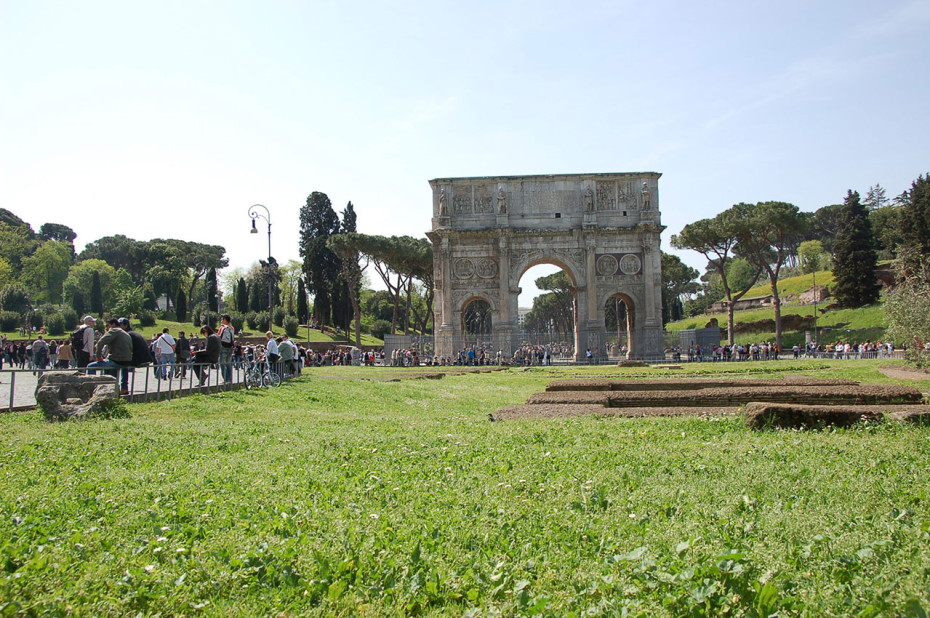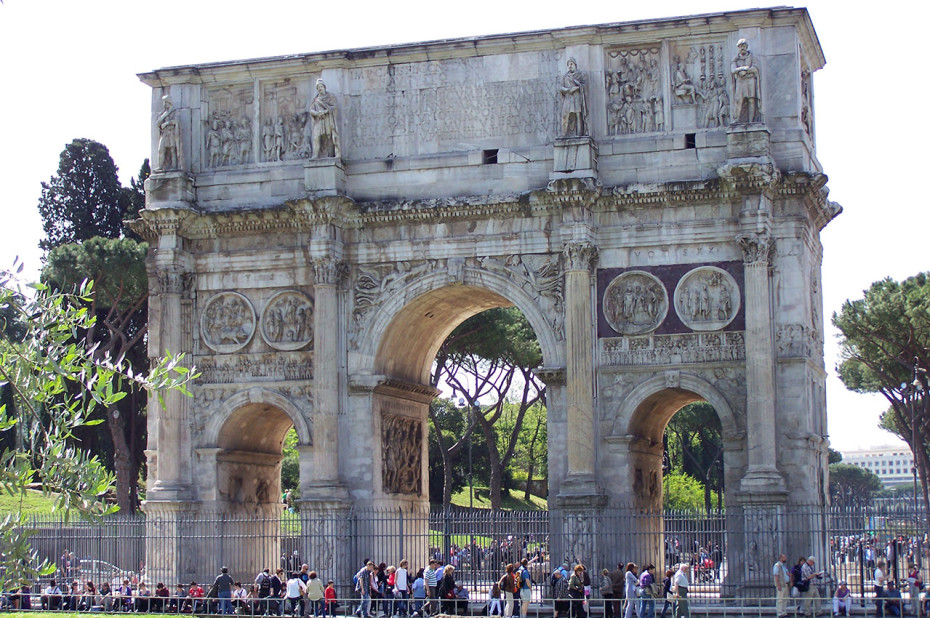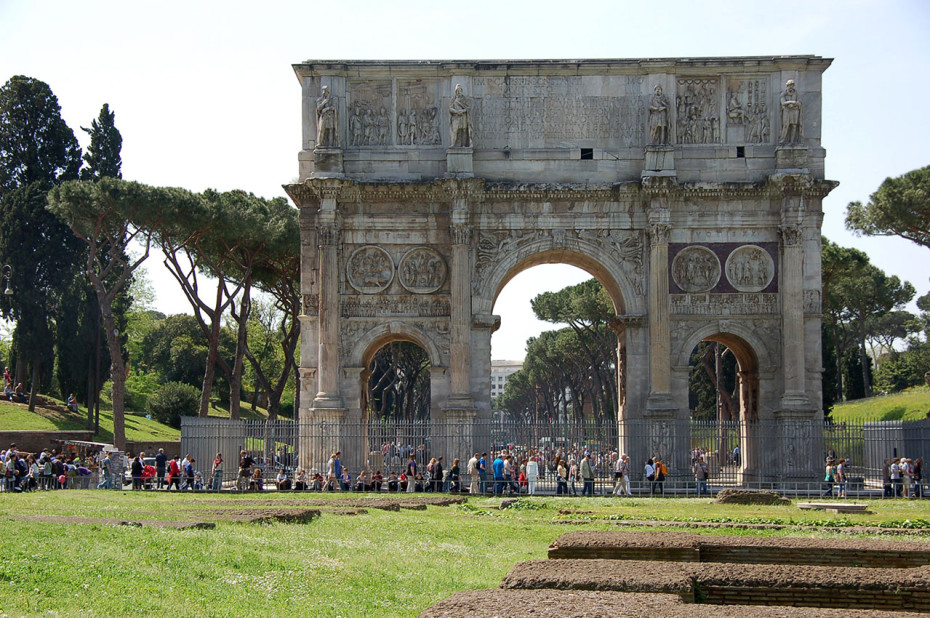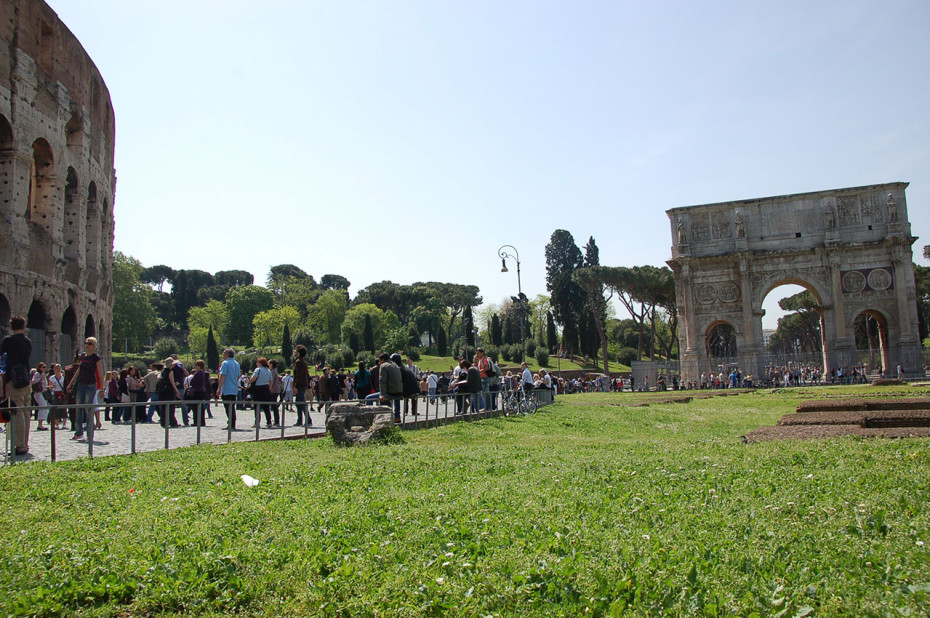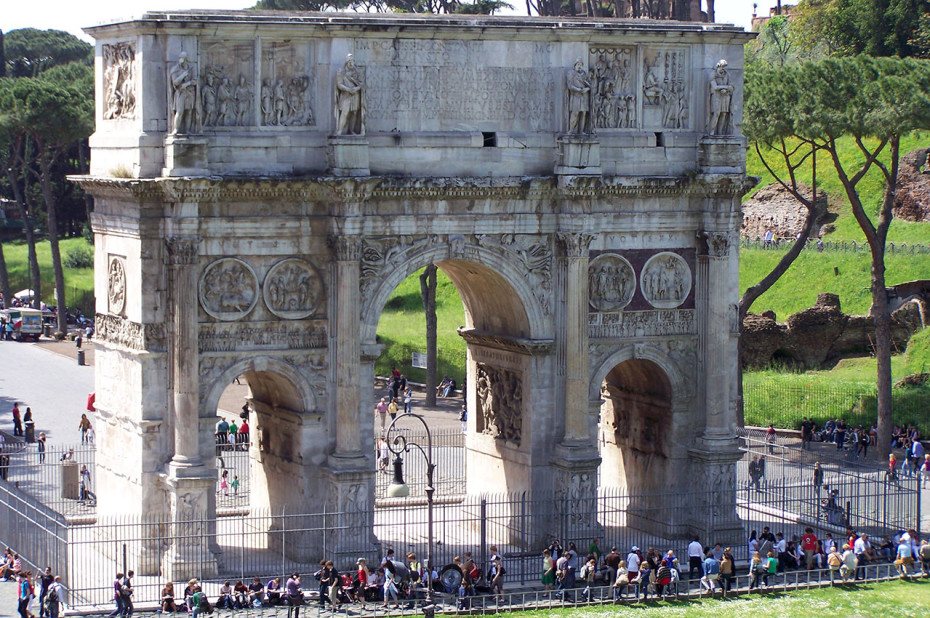 The Arch of Constantine was built in 315 AD on the initiative of the Senate and the people of Rome to celebrate Constantine's victory over Maxentius at the Milvian Bridge on October 28, 312 and at the same time to celebrate the ten years of power of the Emperor (Decennial Feasts).
Located on the Via Triumphalis, the Arch is in the immediate vicinity of the Colosseum, the Roman Forum and the Palatine Hill. It consists of three arches and stands 31 meters high and measures 35 meters wide. The attic has a monumental inscription that reads: "To the pious and fortunate emperor Caesar Flavius Constantine the Great, Augustus, because, under the inspiration of the divinity and by greatness of spirit, with his army and just weapons, in a single decisive blow, he avenged the State on the tyrant and all his faction, the Senate and the Roman people dedicate this arch as a sign of his triumph."
The visit to the Arch of Constantine was made on April 27, 2010.
Click on the picture to enlarge it and discover its caption.