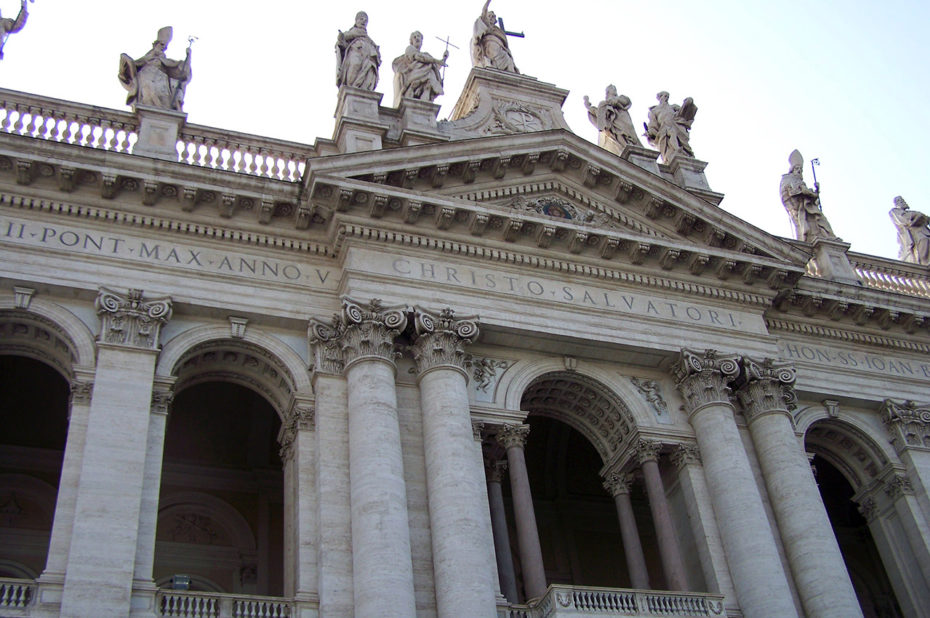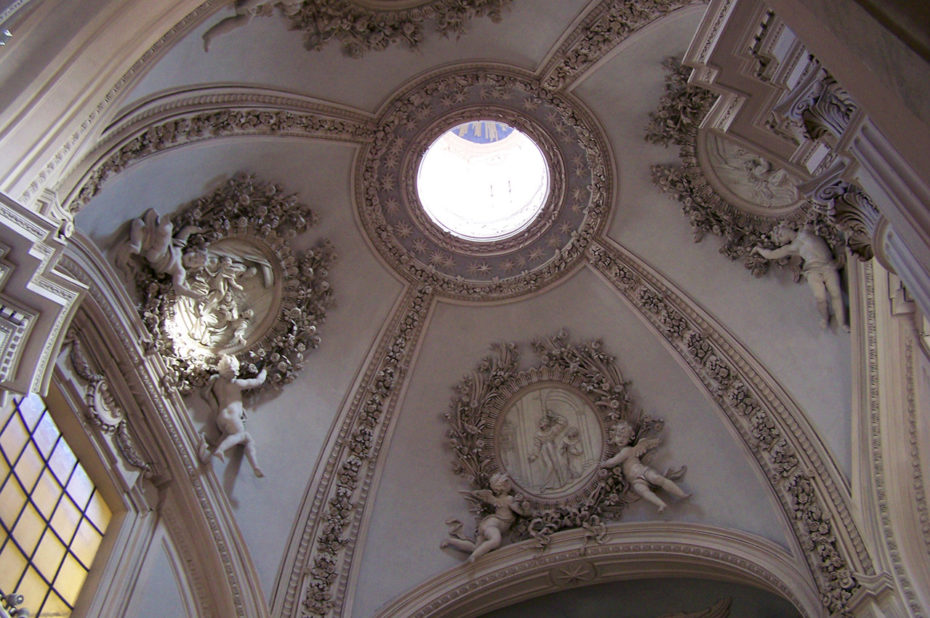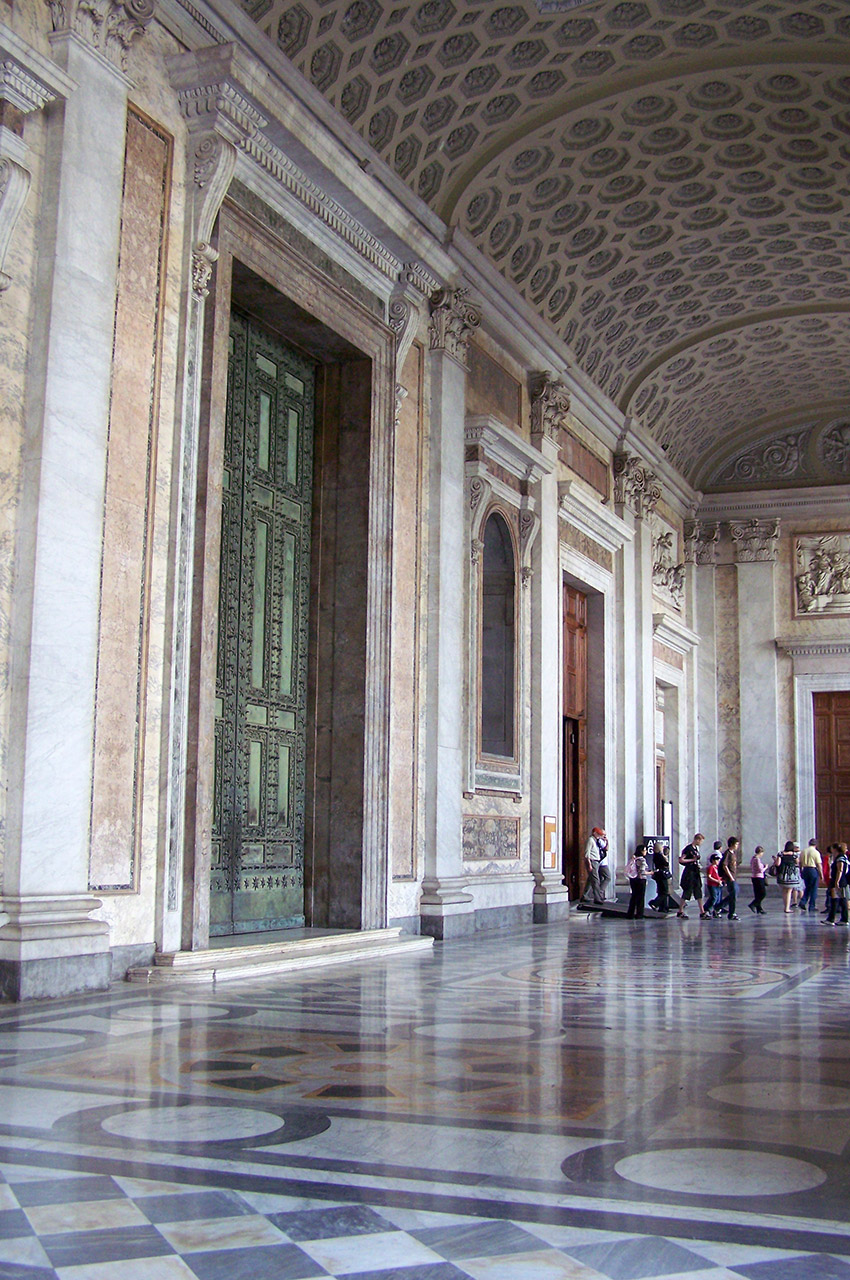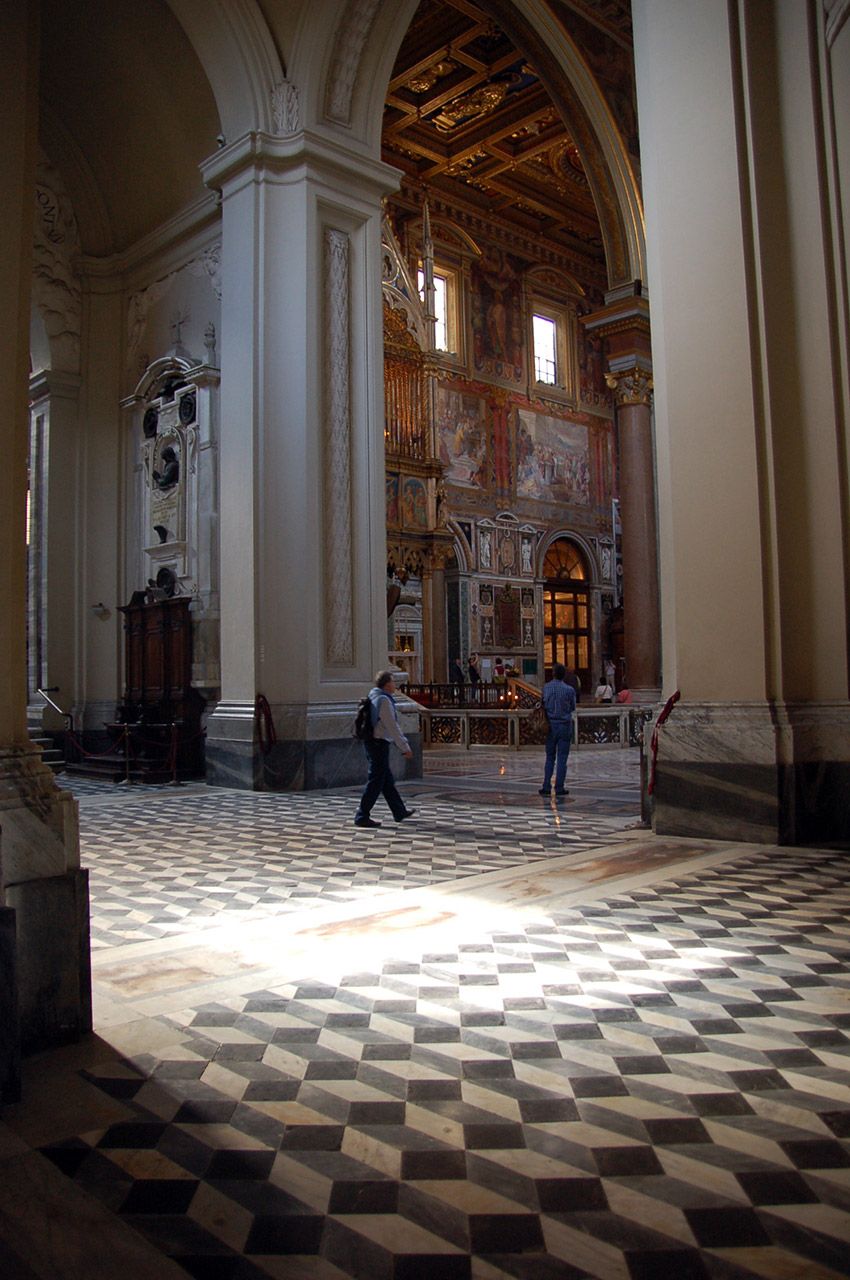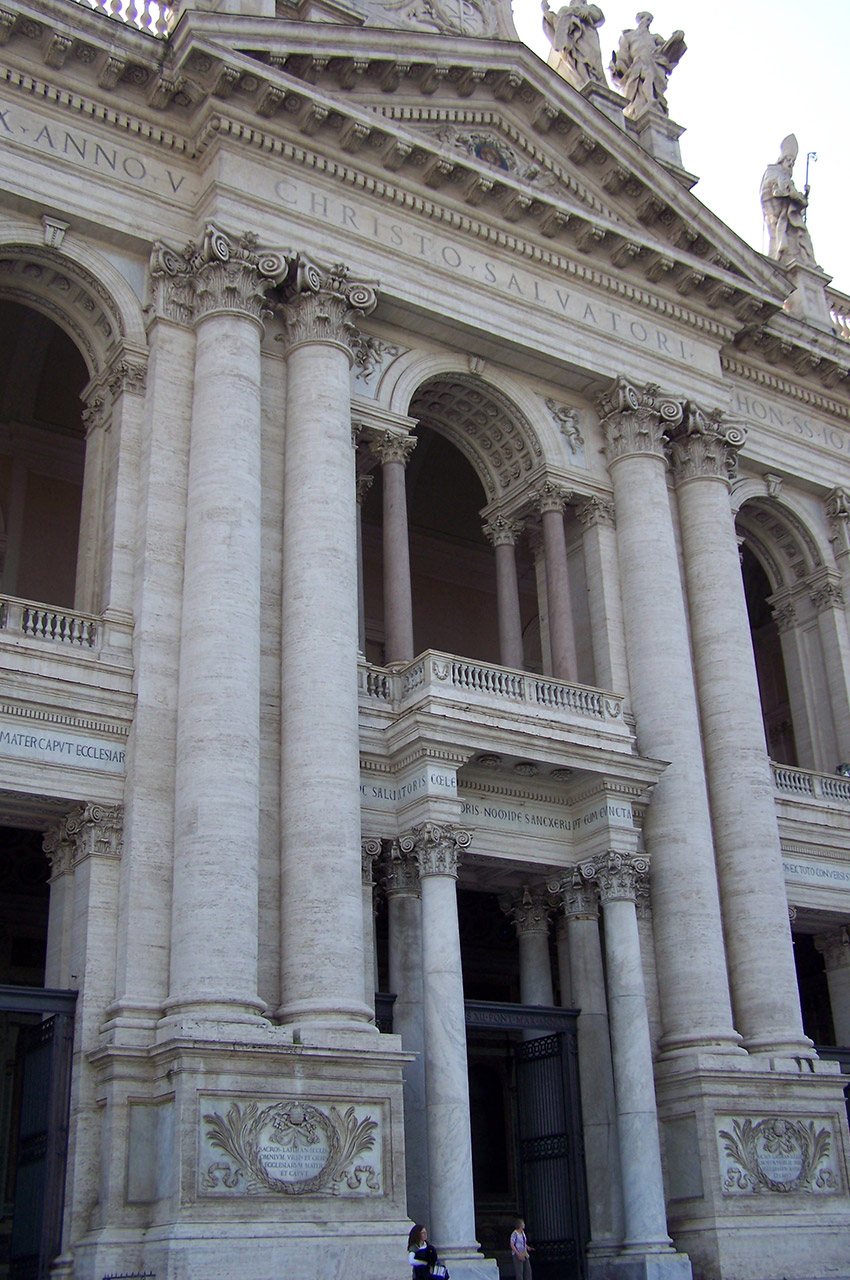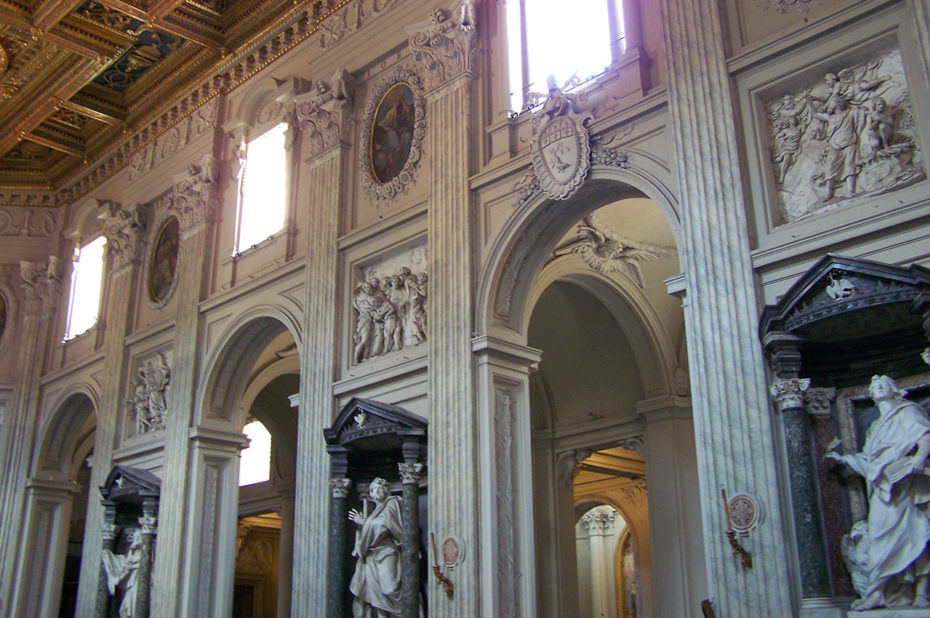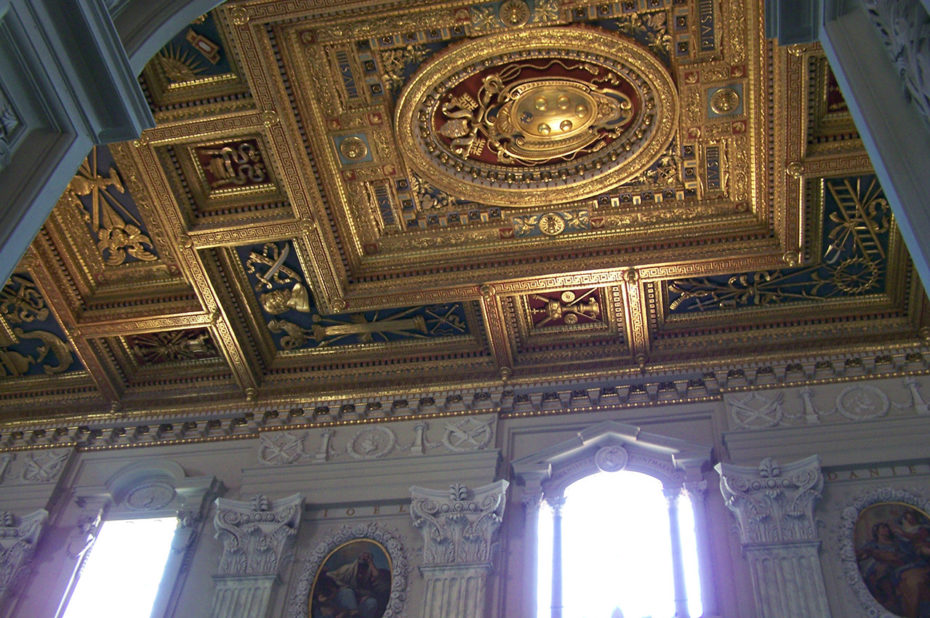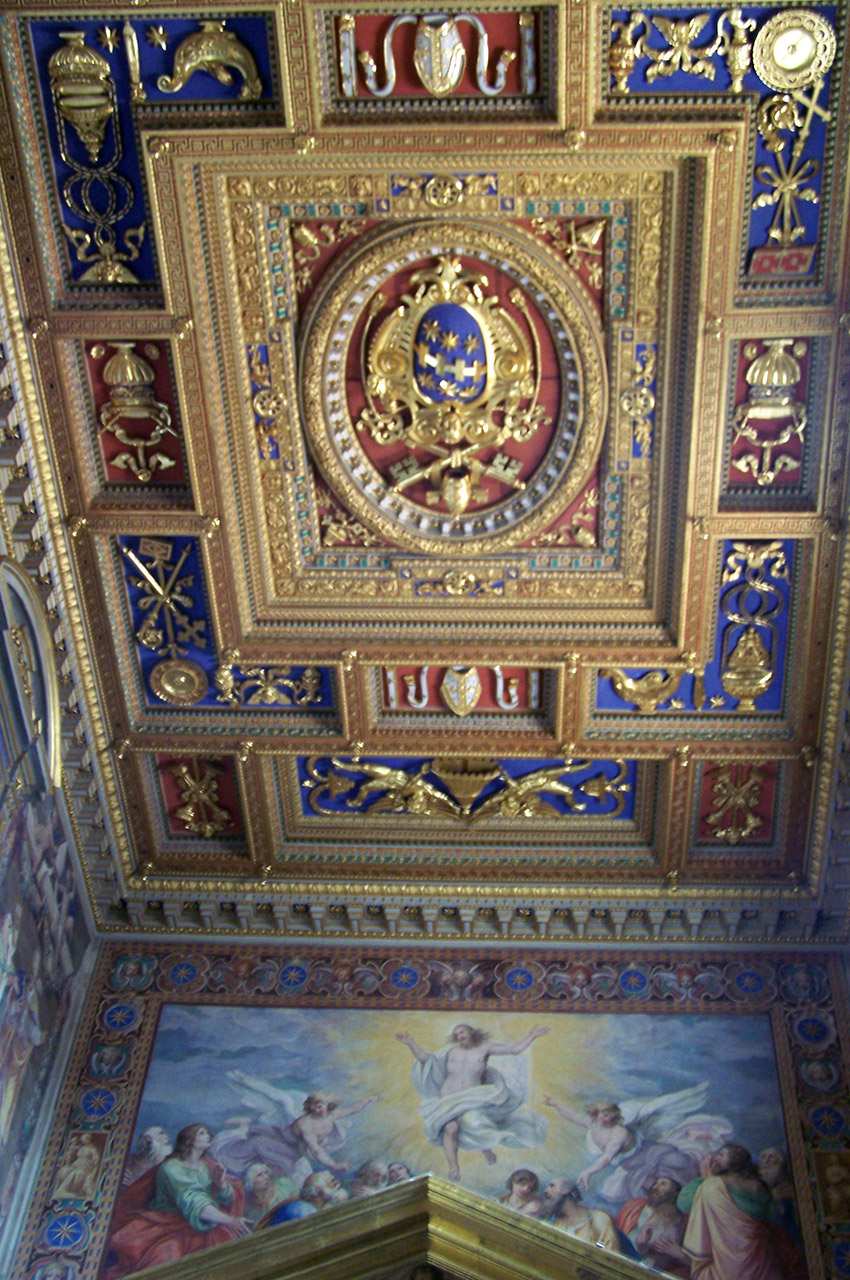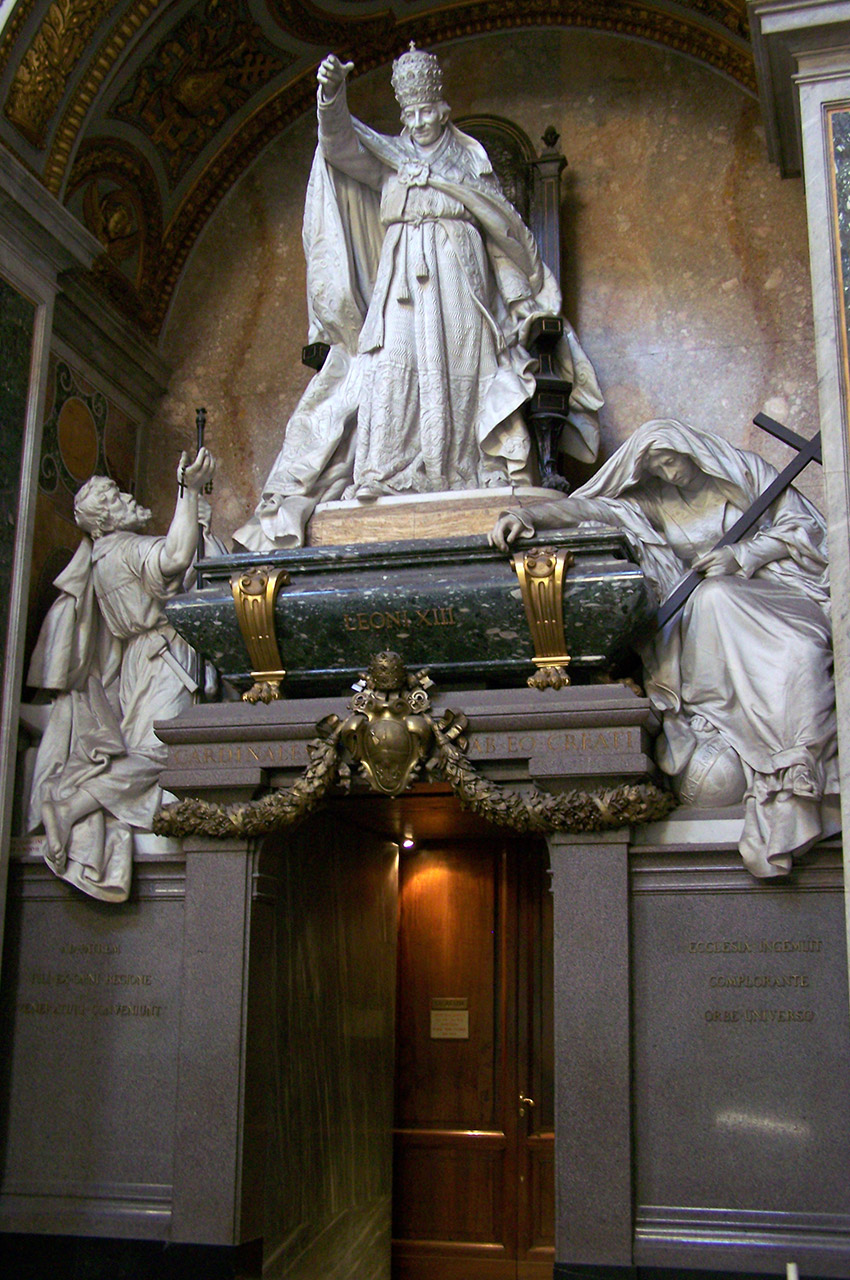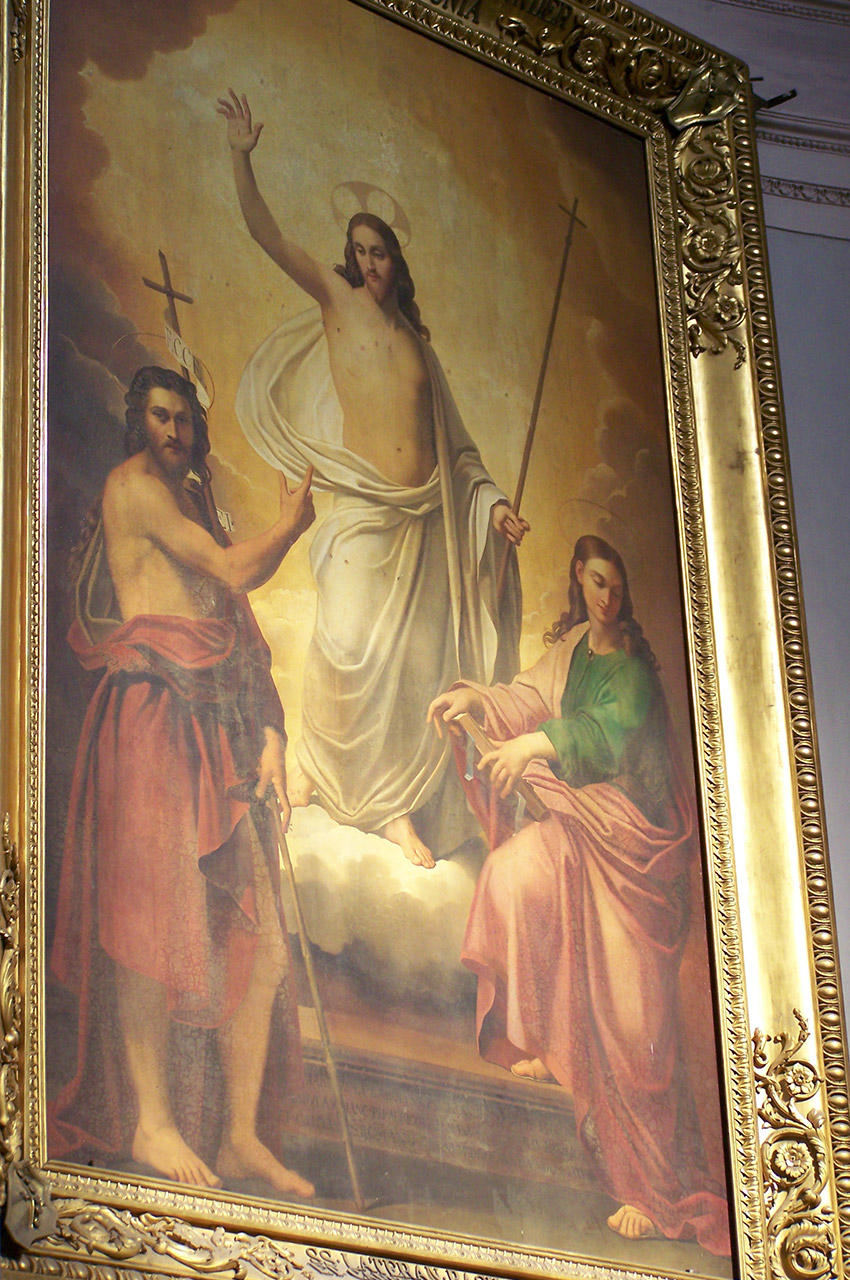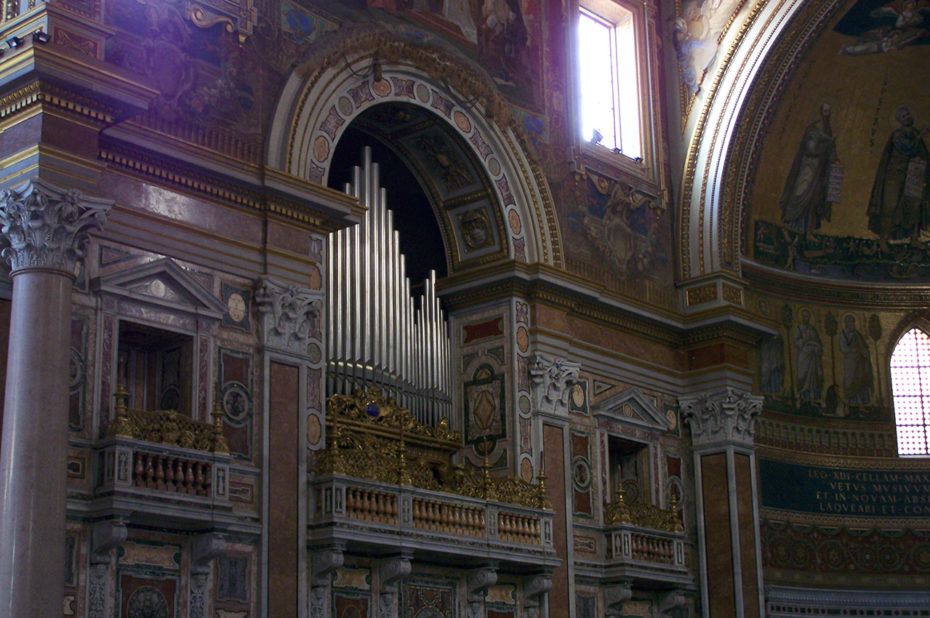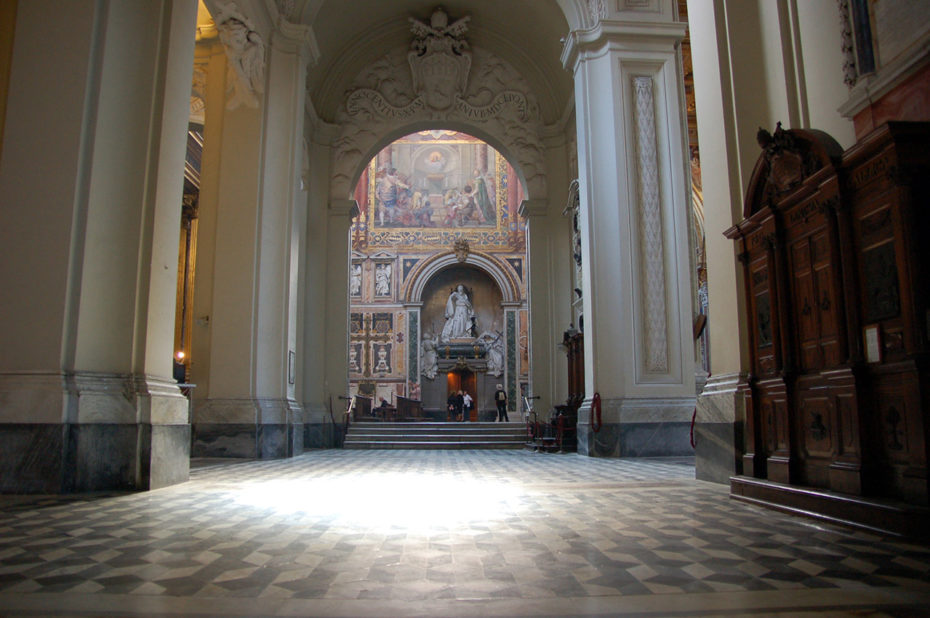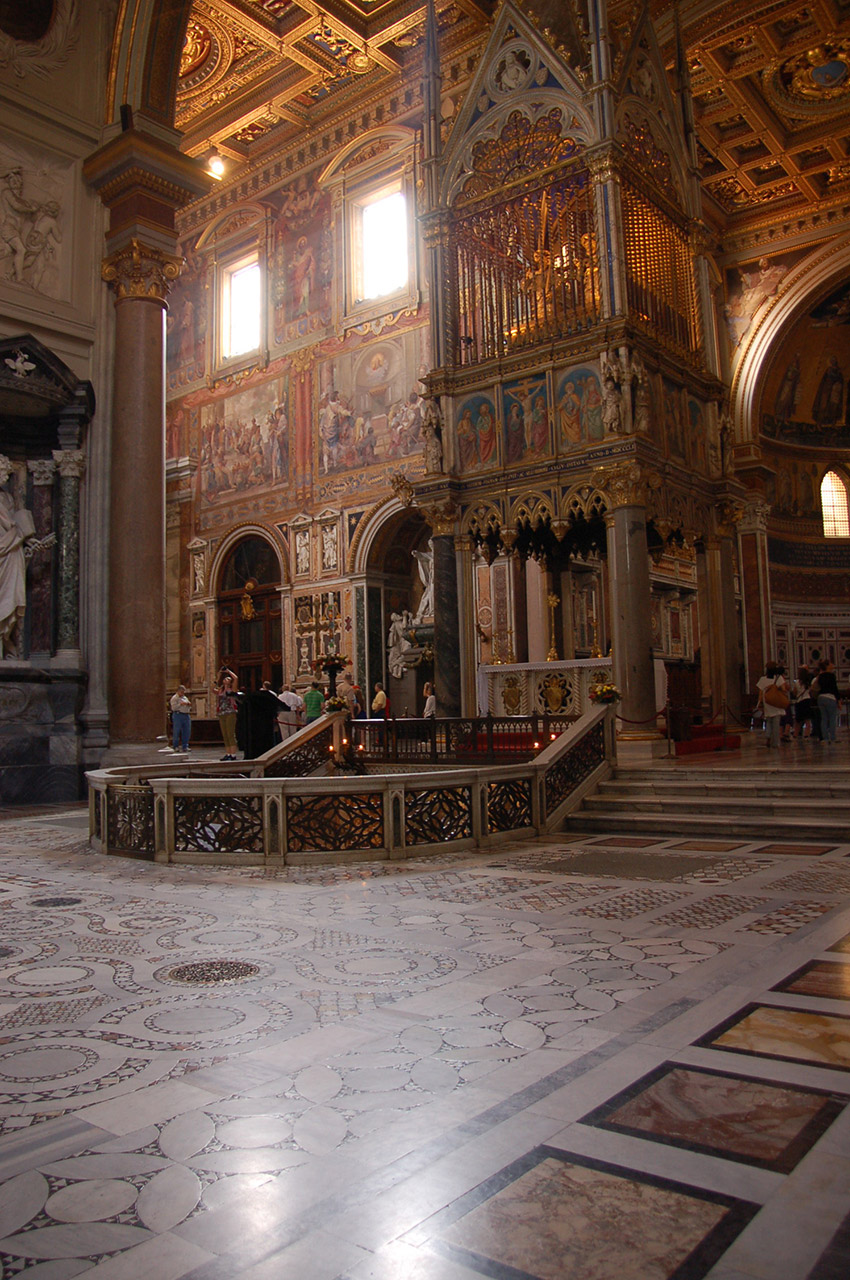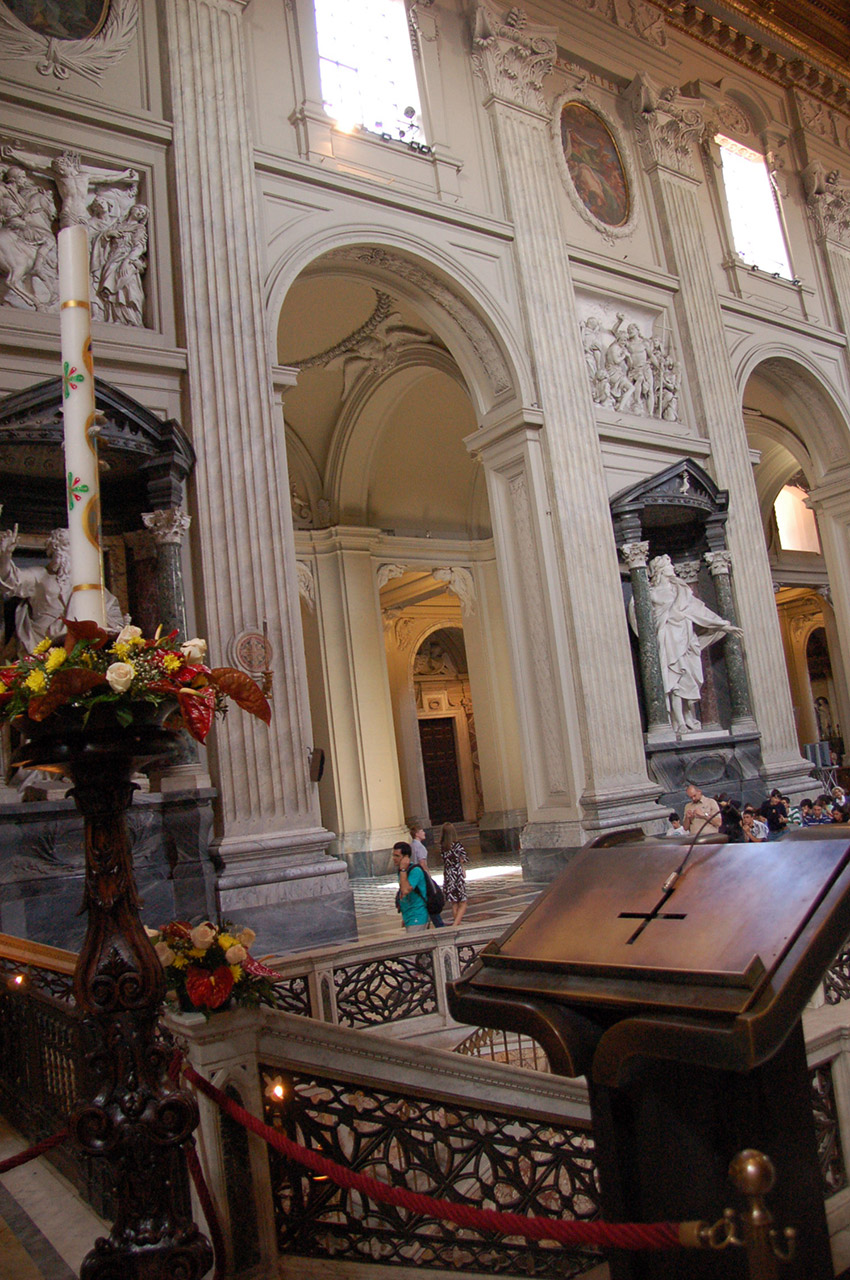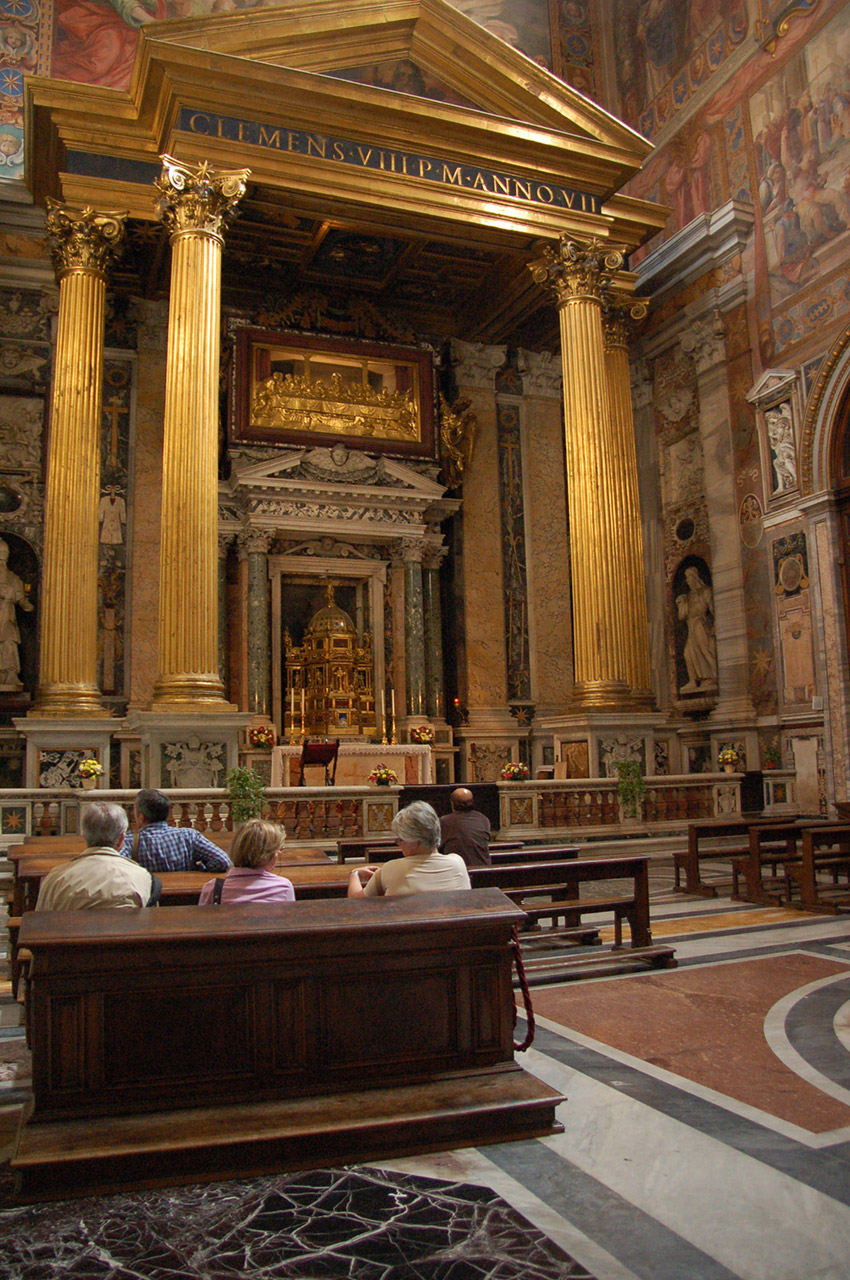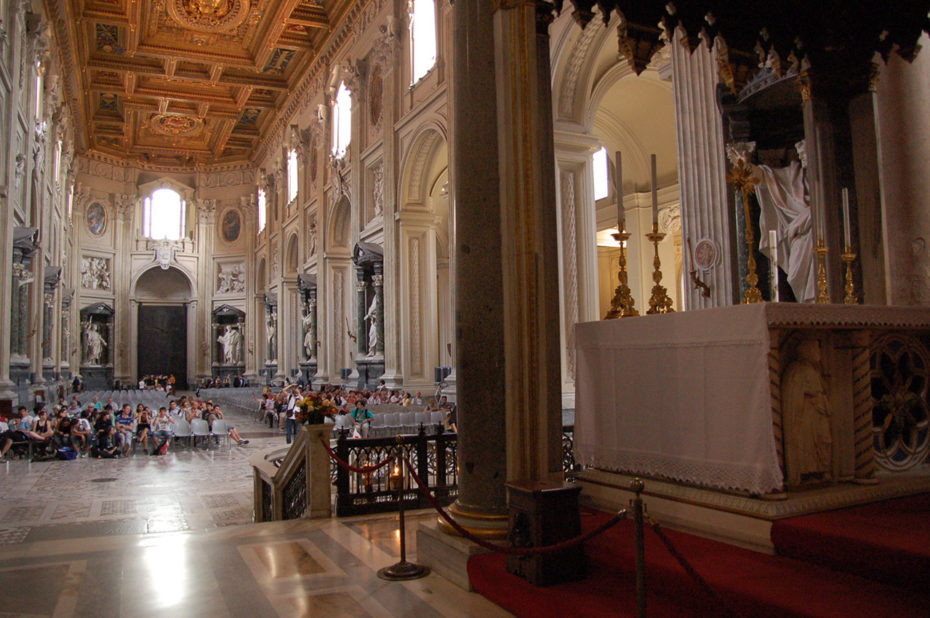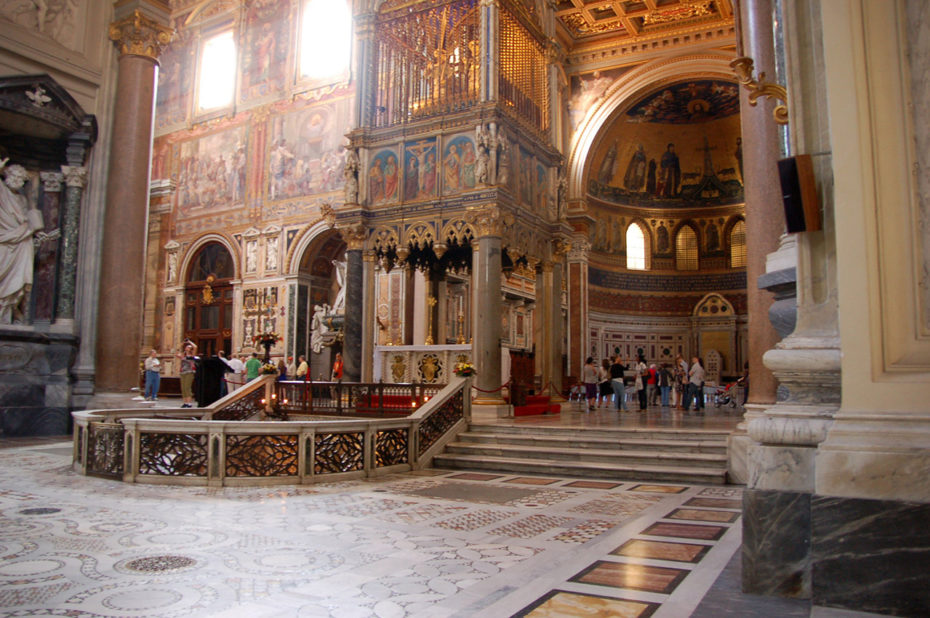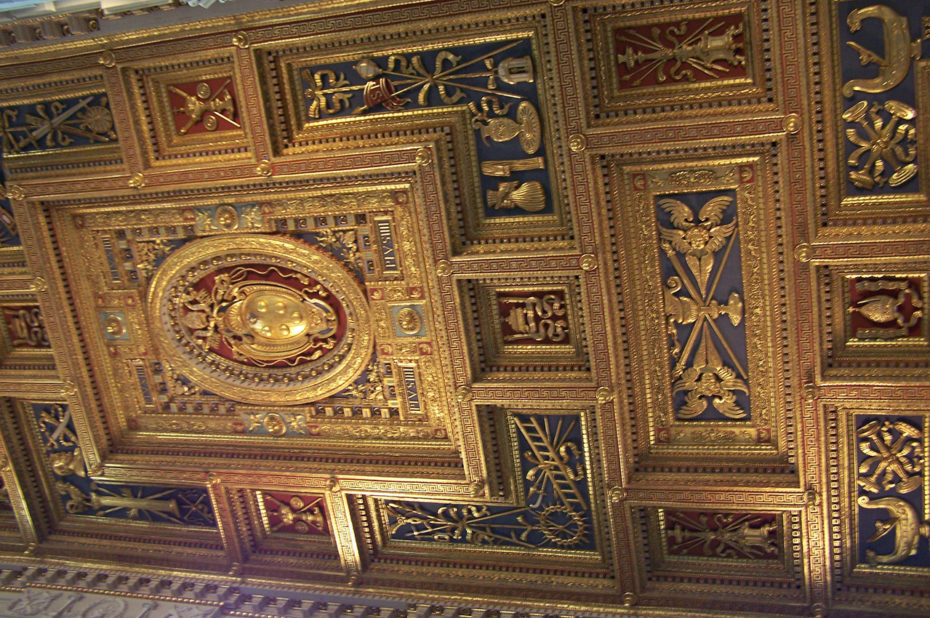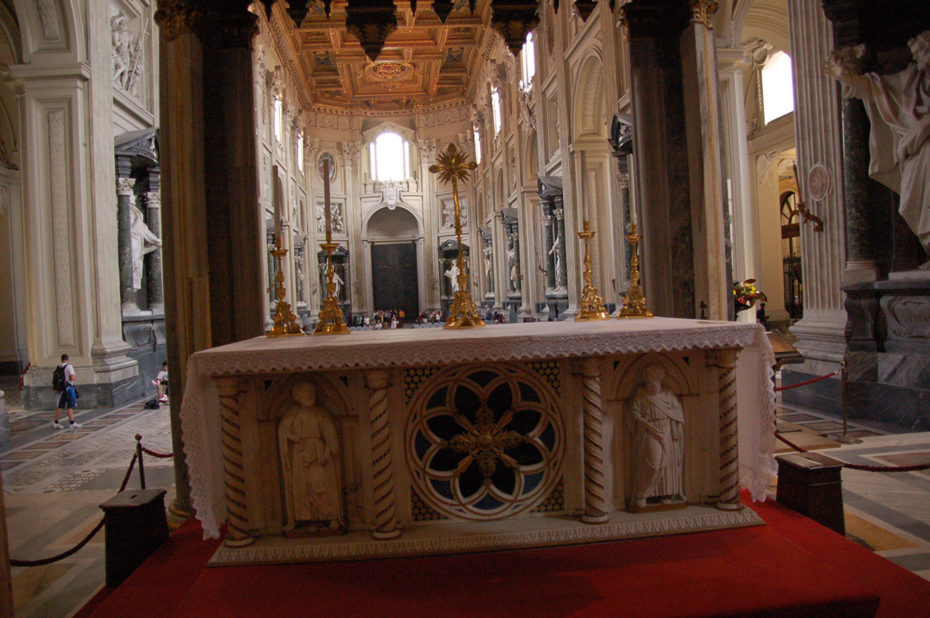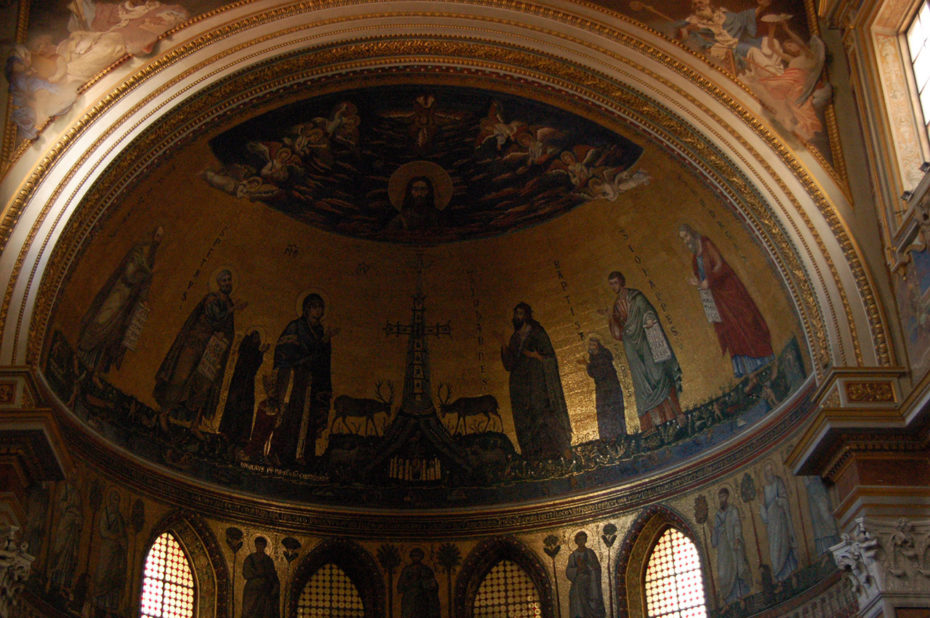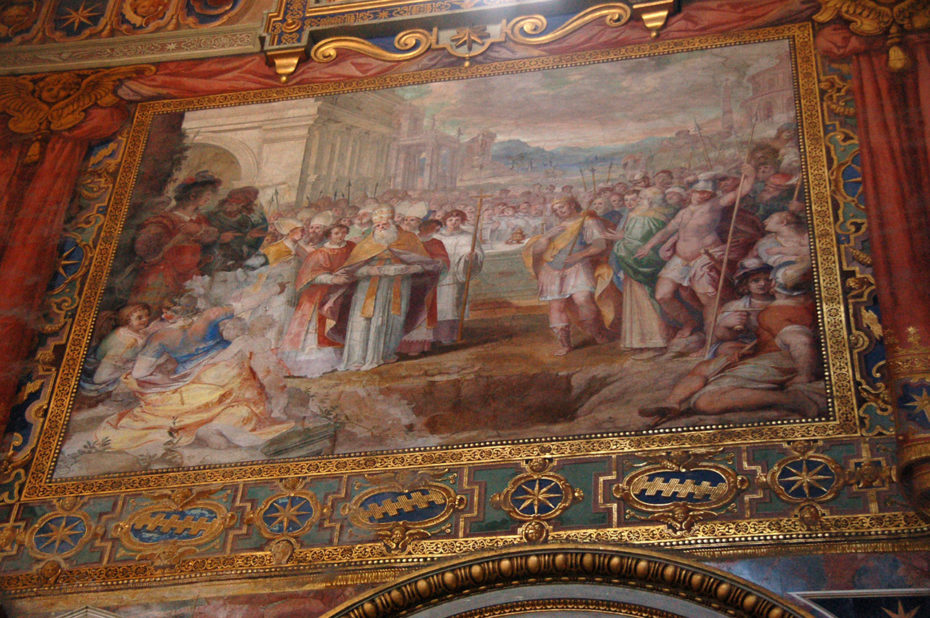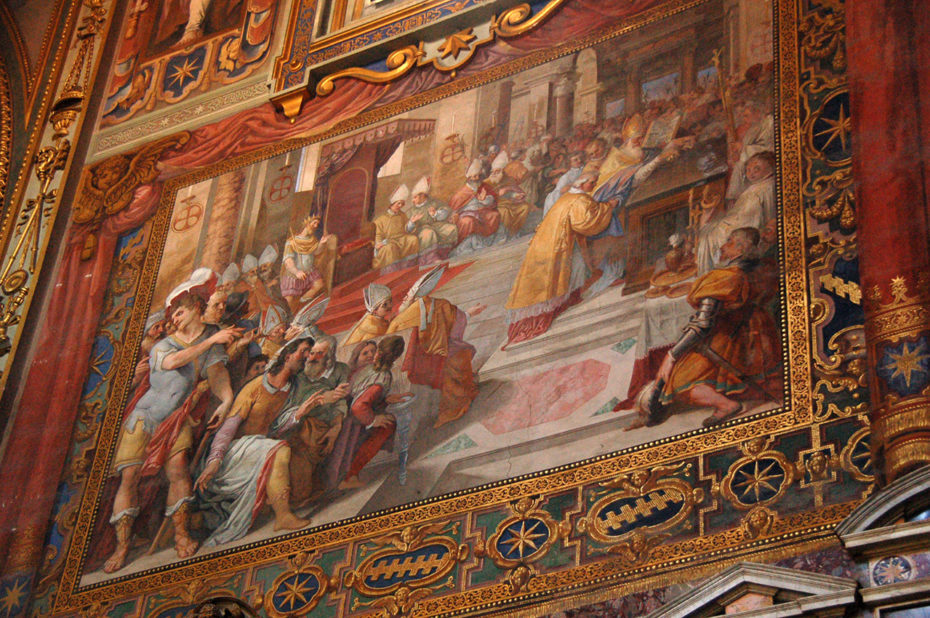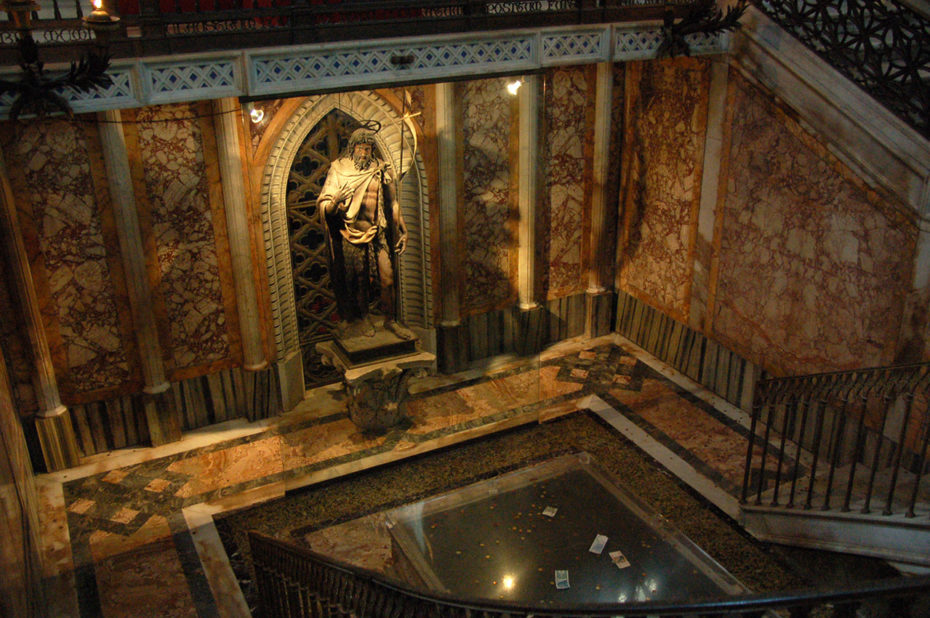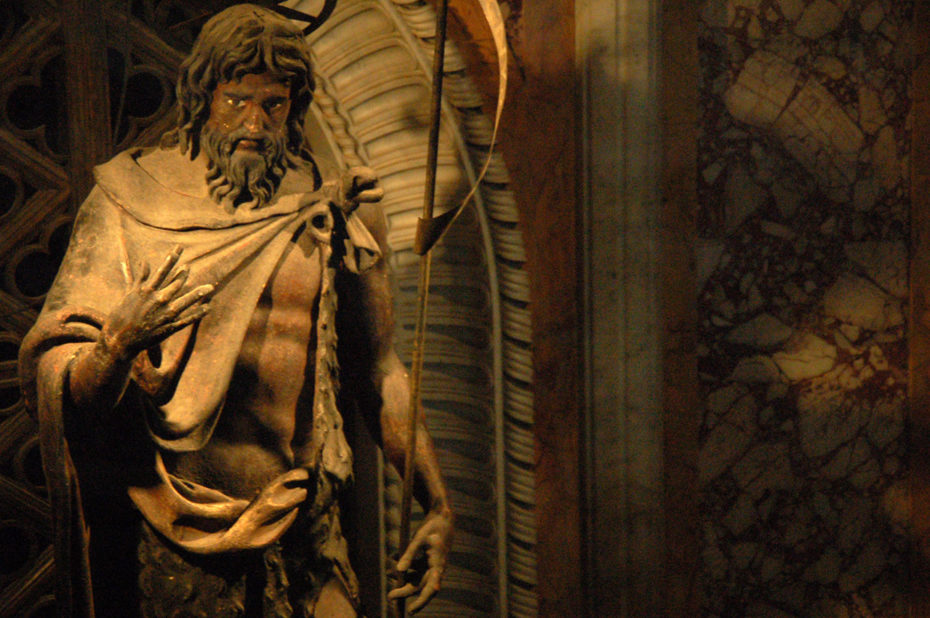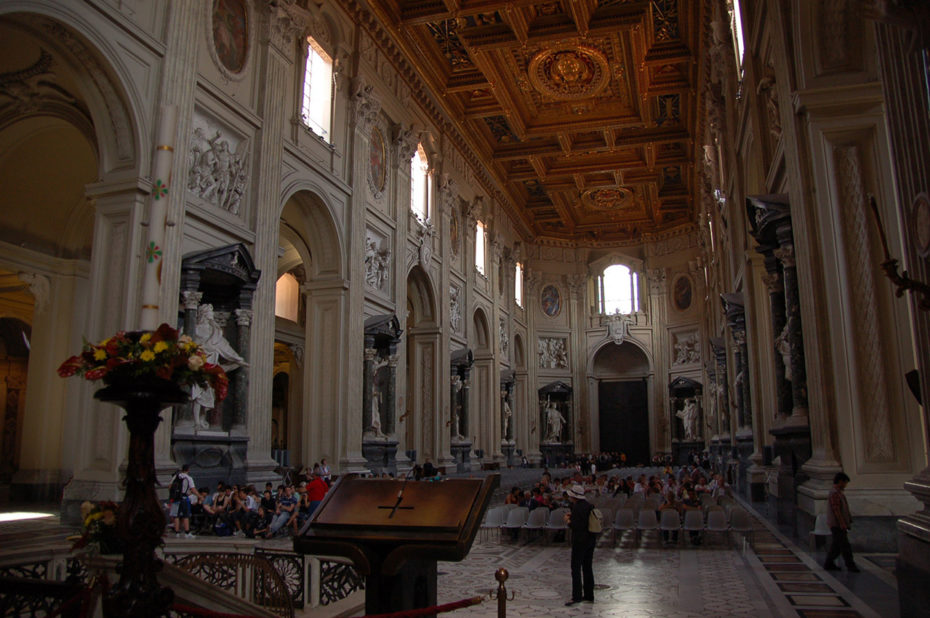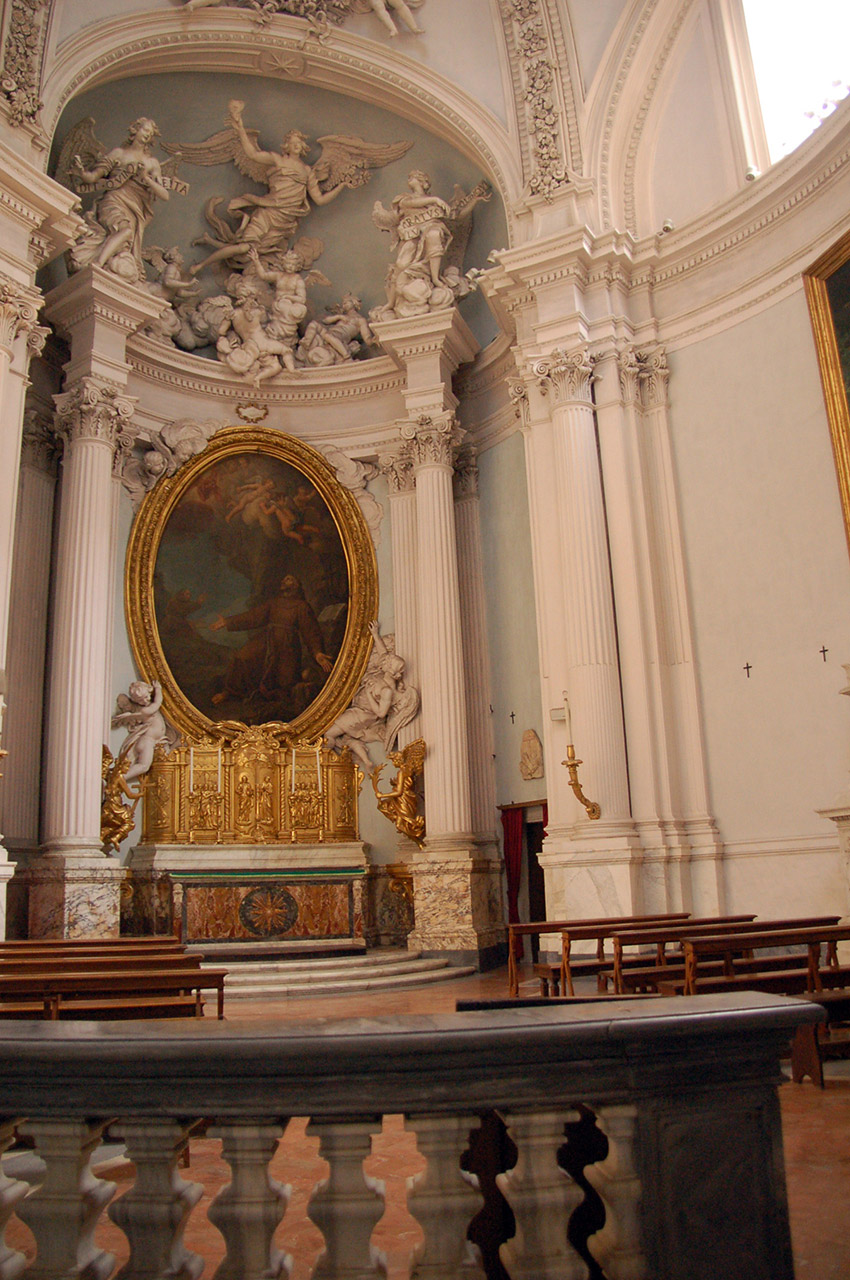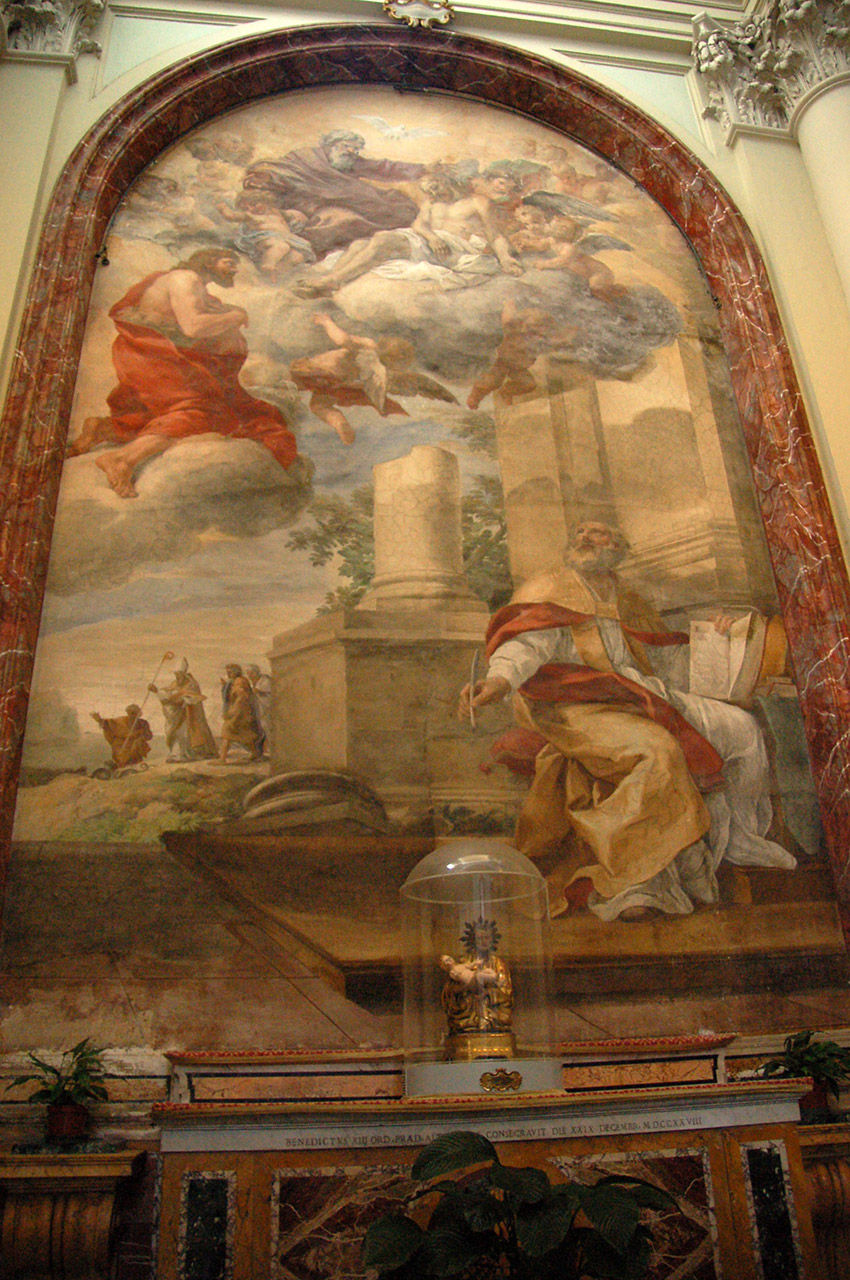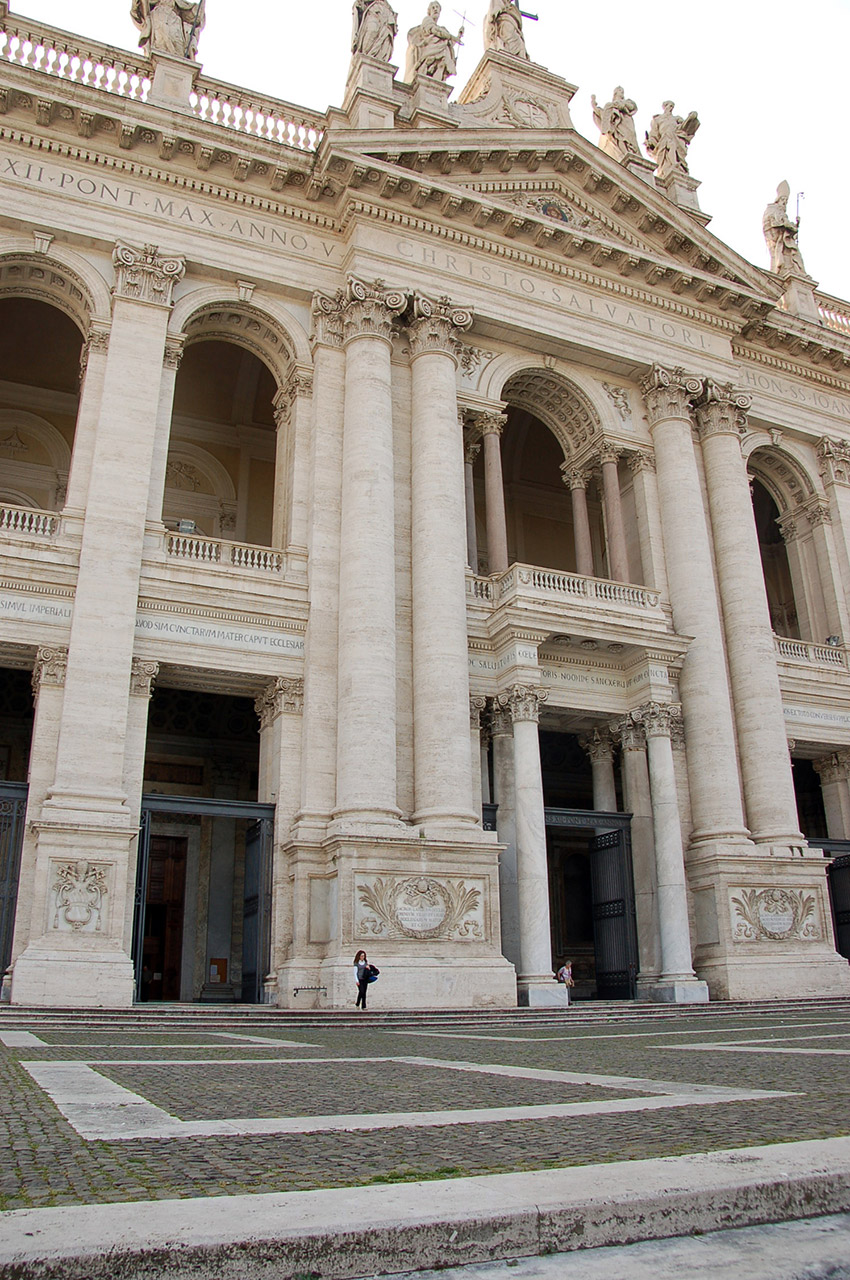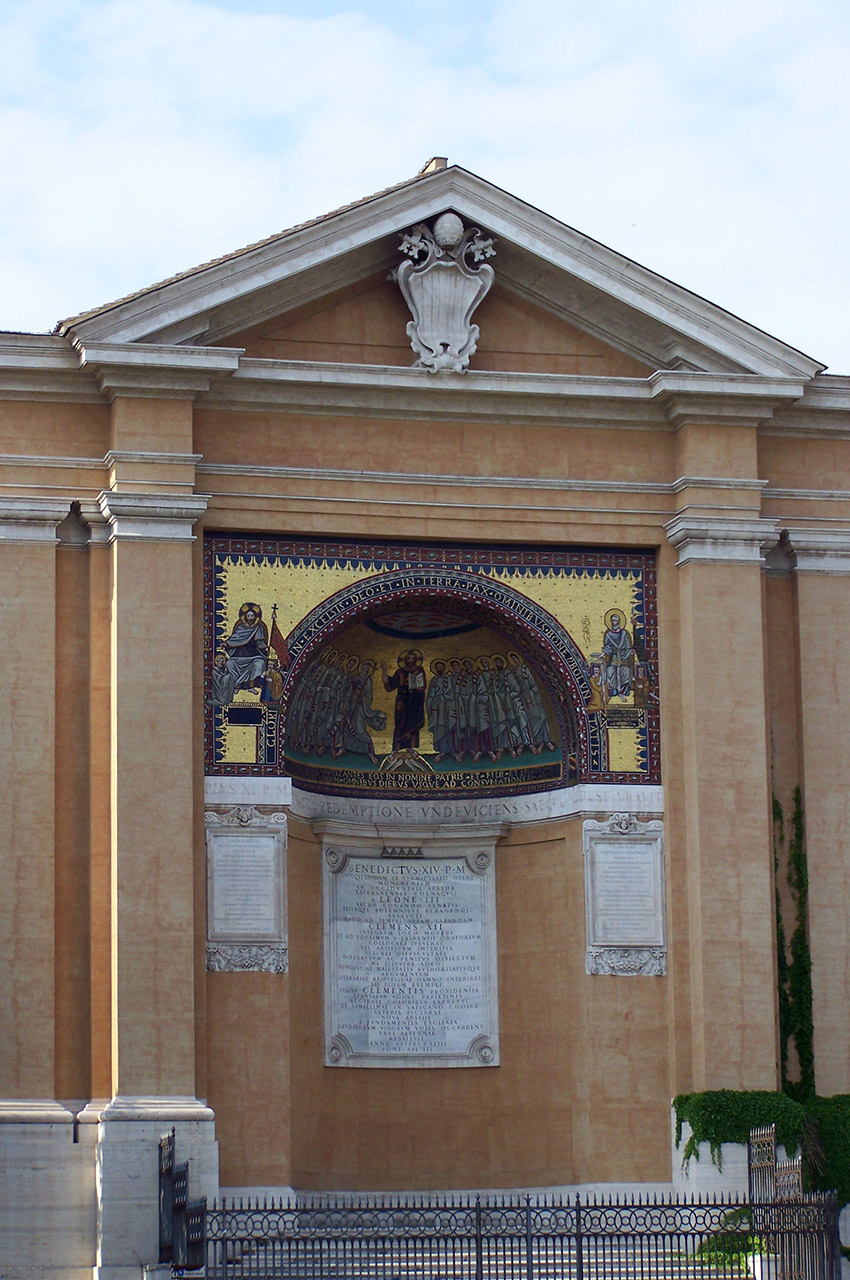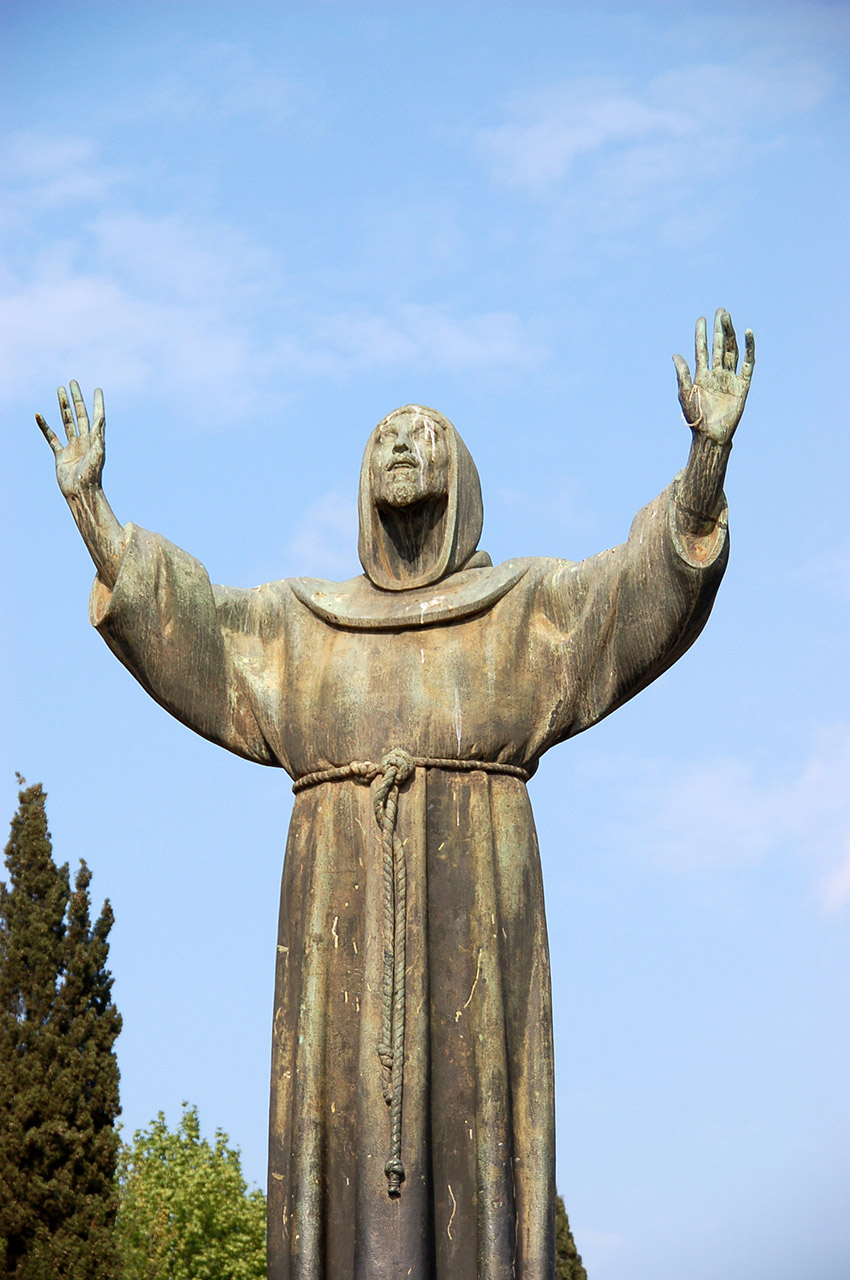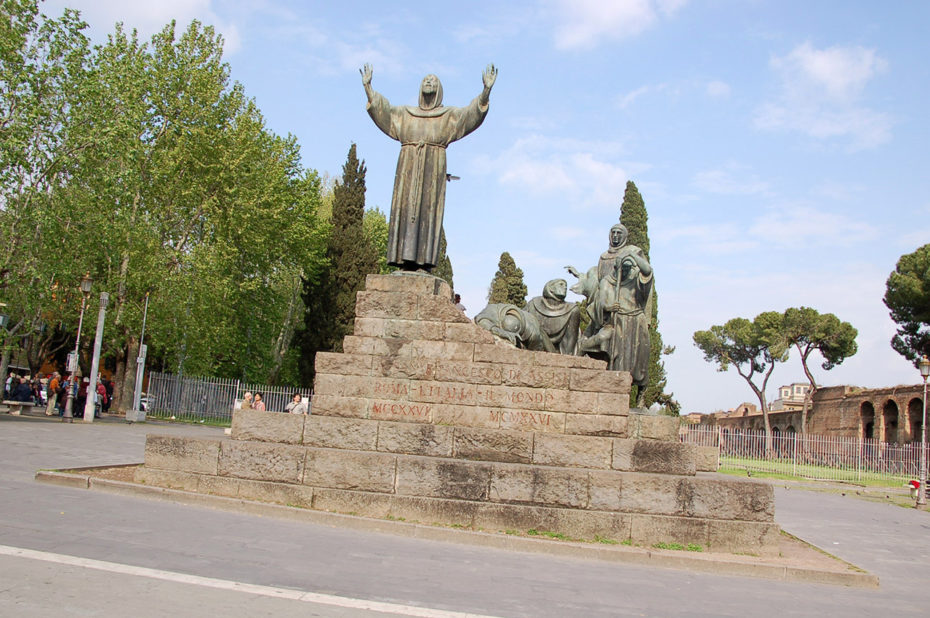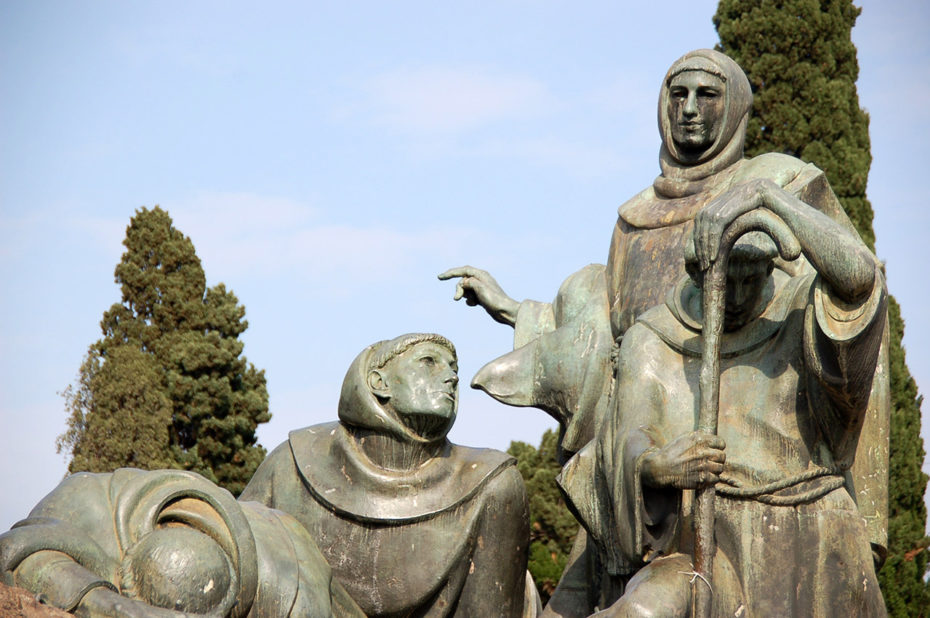 The Basilica of St. John Lateran, also known as the Archbasilica of the Most Holy Savior, is considered the "mother and head of all churches". This basilica, located in the southeast of Rome, near the city walls, is a true architectural and decorative treasure. It is the oldest church in Rome, built even before St. Peter of Rome. The emperor Constantine I (306-337) had it built, according to legend, after being cured of an illness in 313. St. John Lateran is of great historical importance. It was the seat of the papacy until the beginning of the 14th century, 5 conclaves were held here and the famous Lateran Pacts were signed here.
The interior of the basilica, 130 meters long, retains the proportions of the original building of the fourth century AD. The nave was decorated at the beginning of the 18th century, especially with the colossal statues of the apostles that were placed in the niches created by Borromini. At the crossing of the transept, you will find the papal altar and its fourteenth-century baldachin. This gothic altar is reserved for the Pope, bishop of Rome in St. John Lateran.
The visit to the Basilica of St. John Lateran was made on April 26, 2010.
Click on the picture to enlarge it and discover its caption.