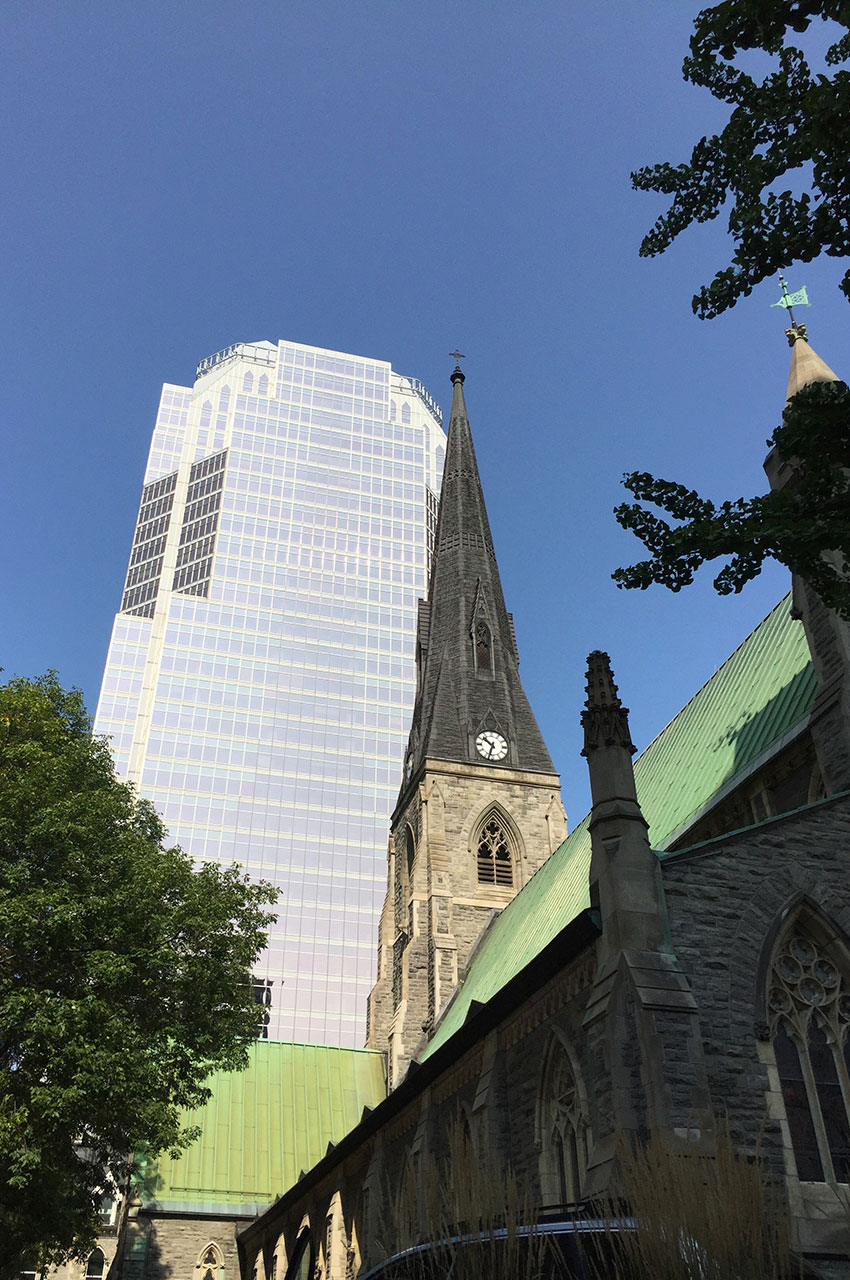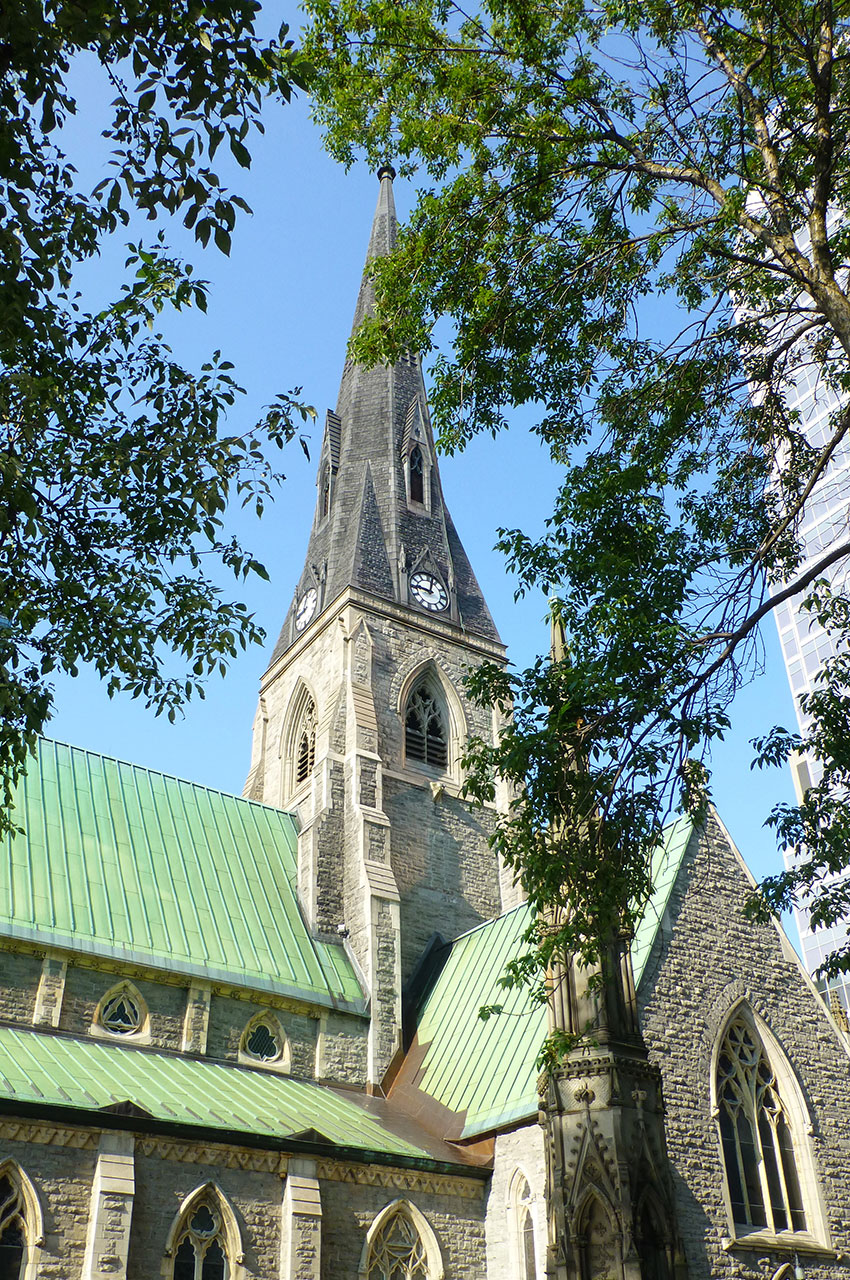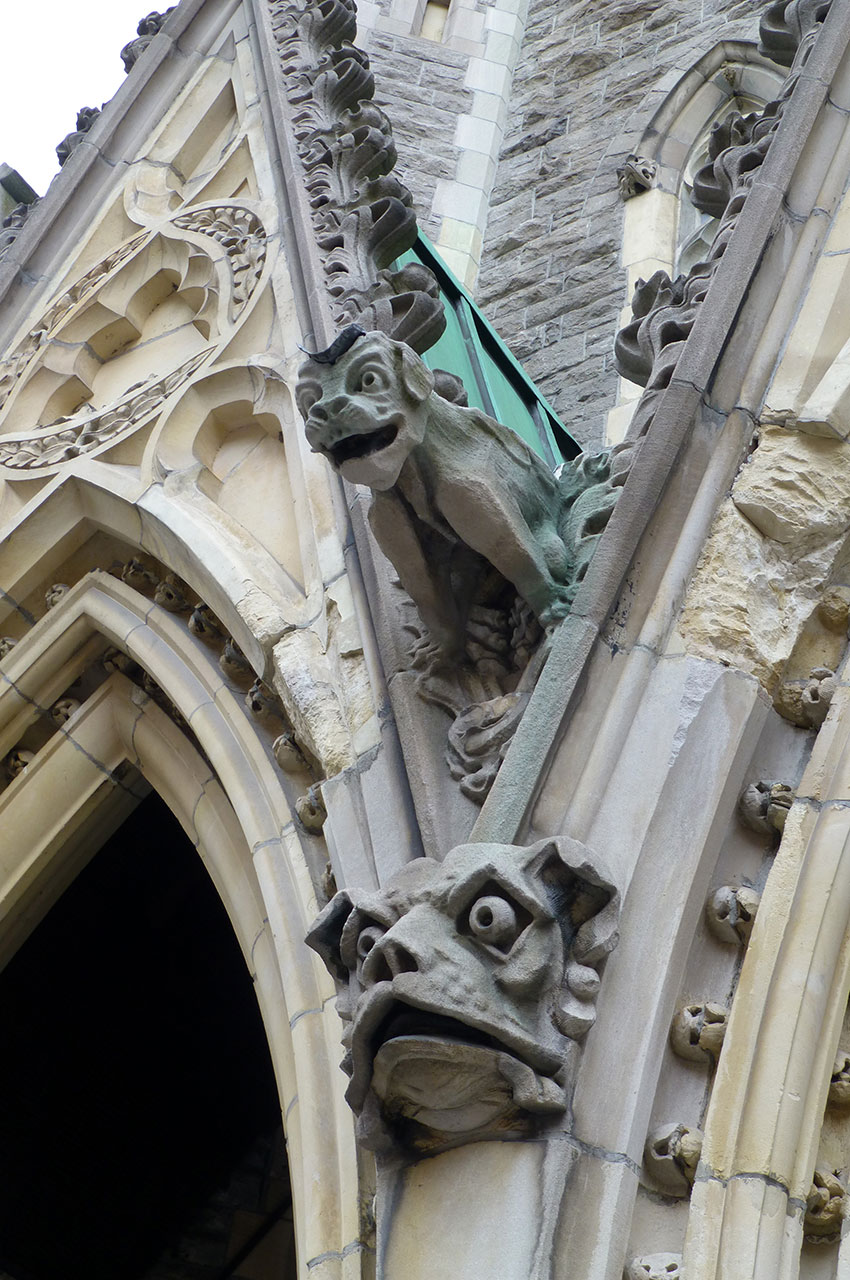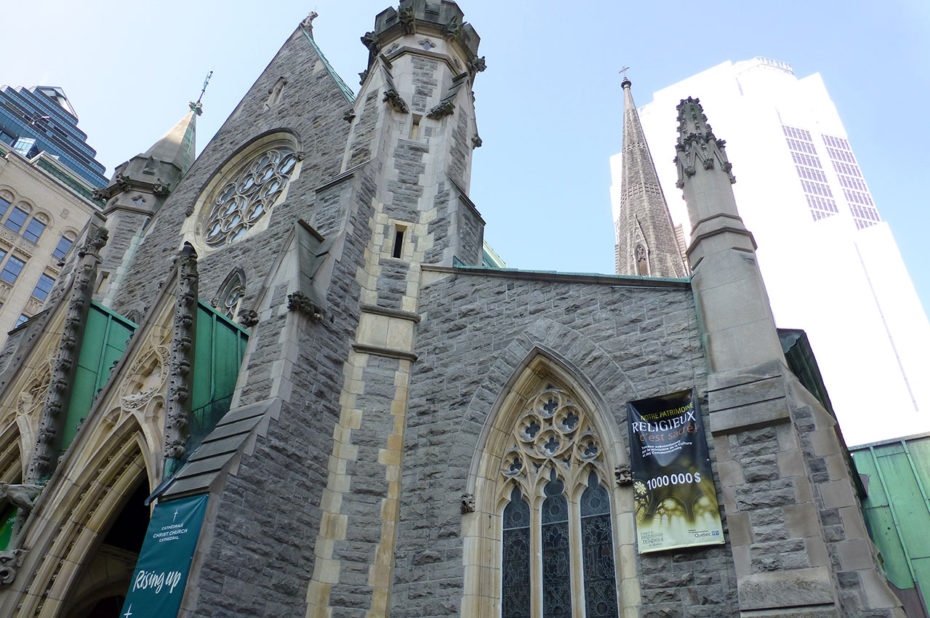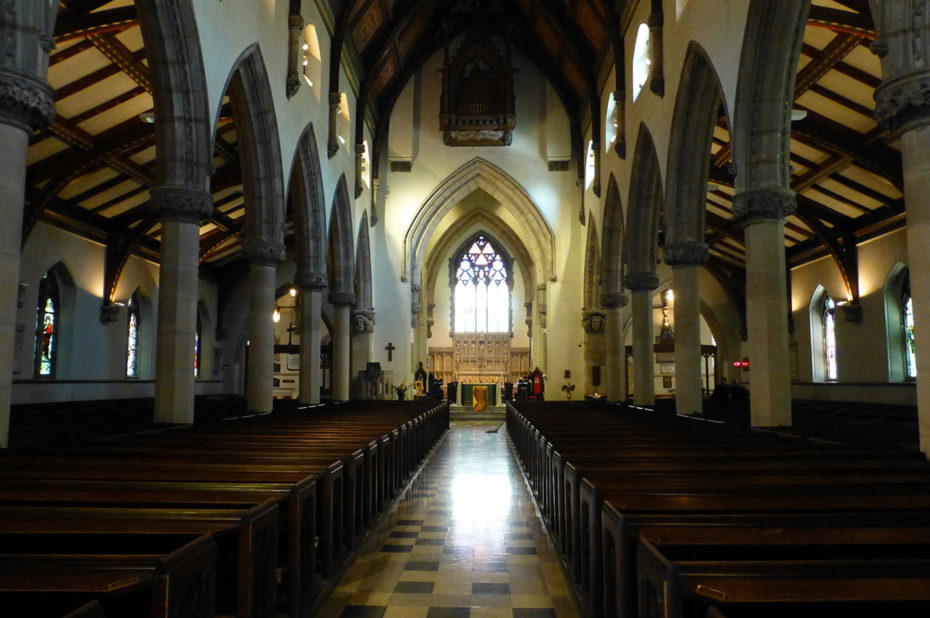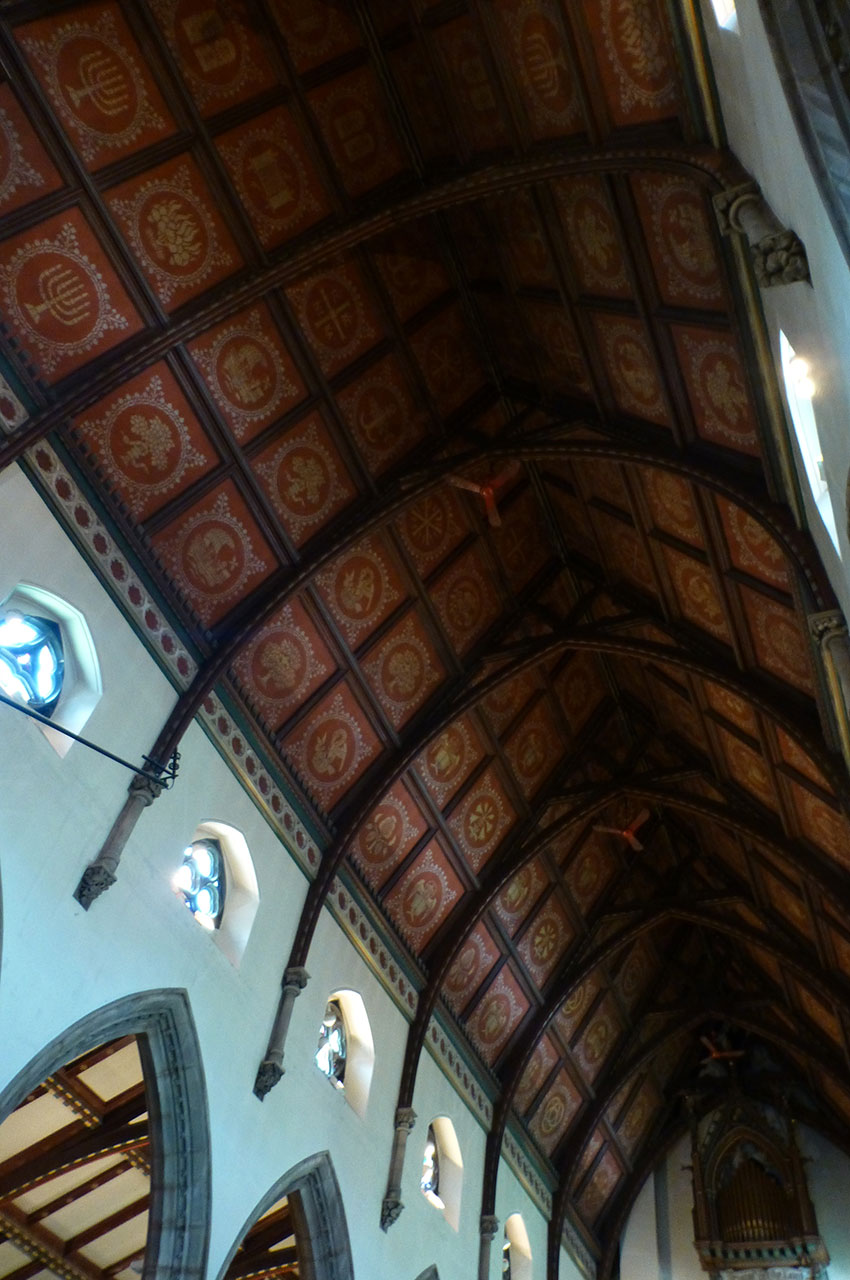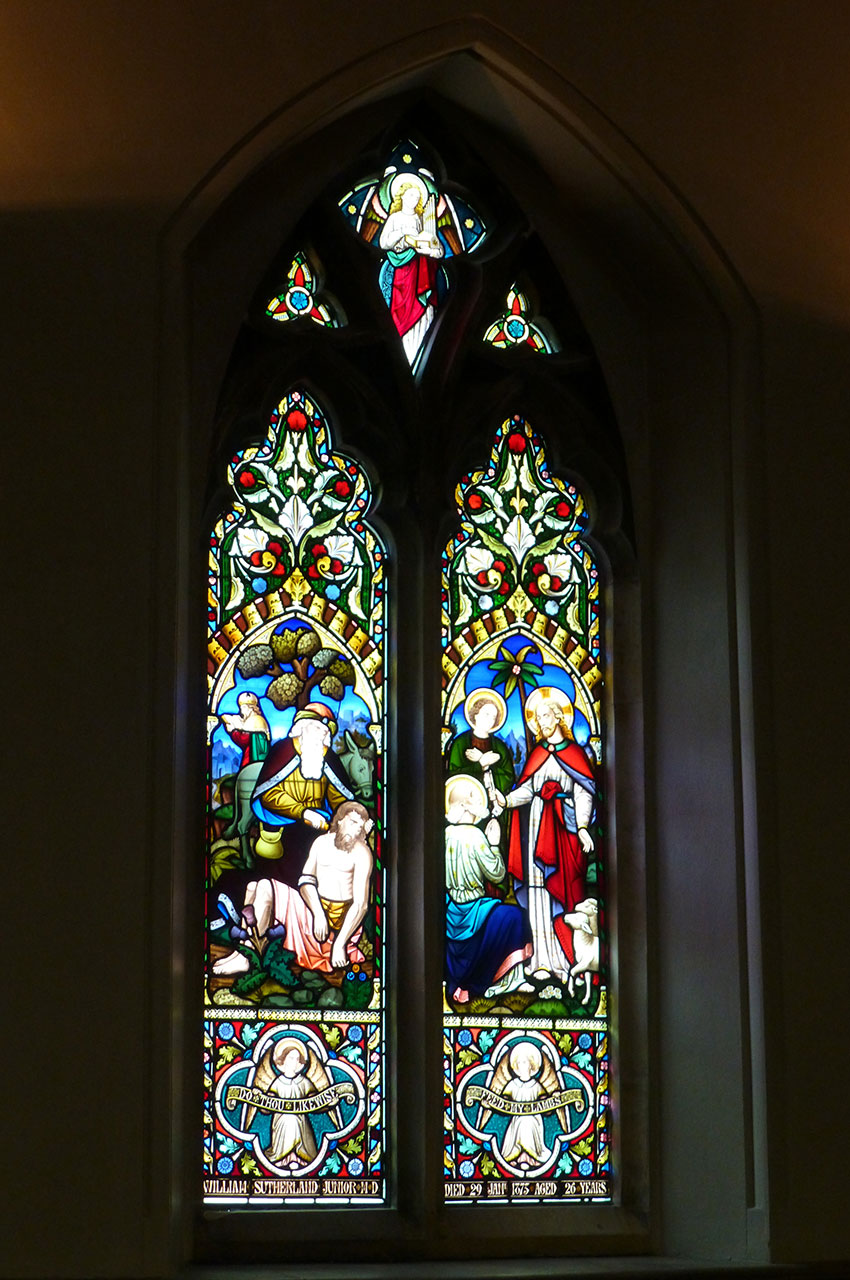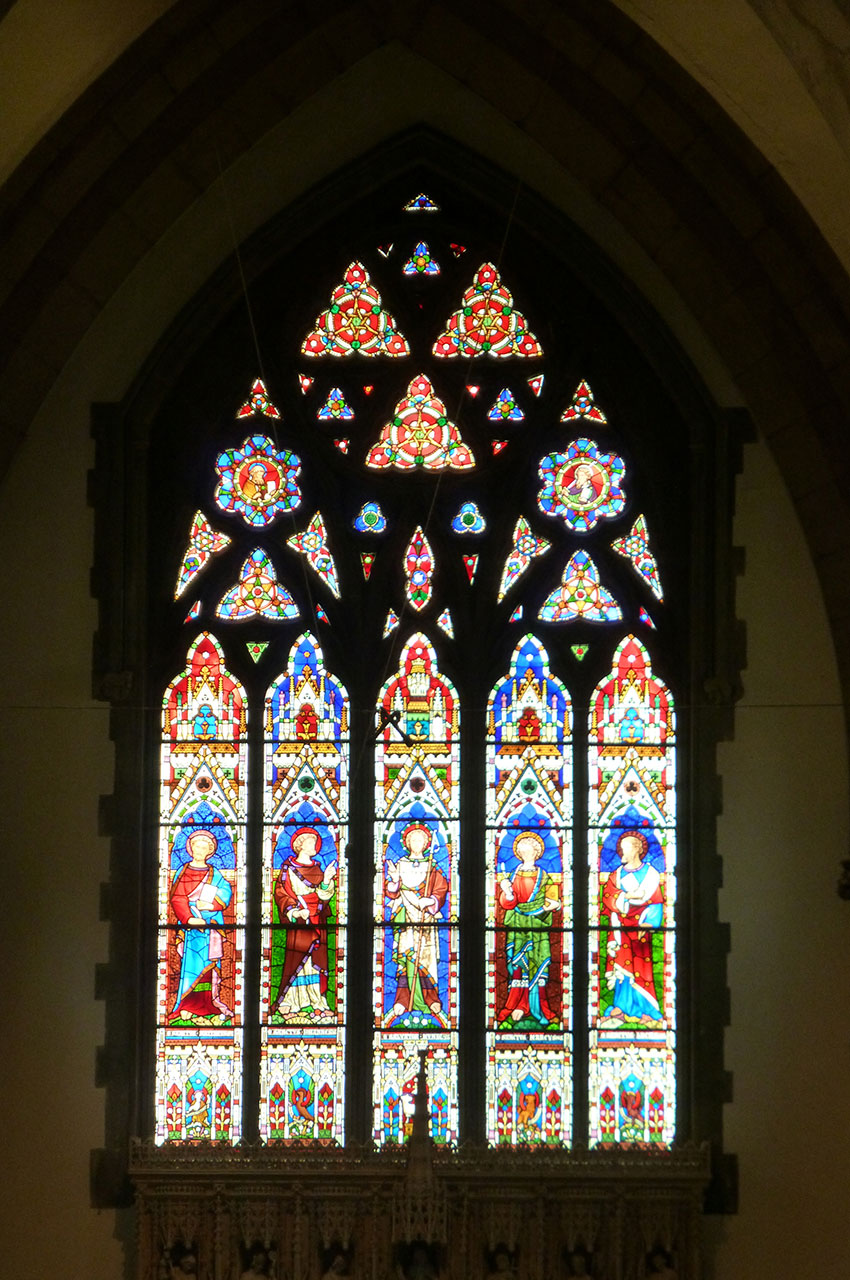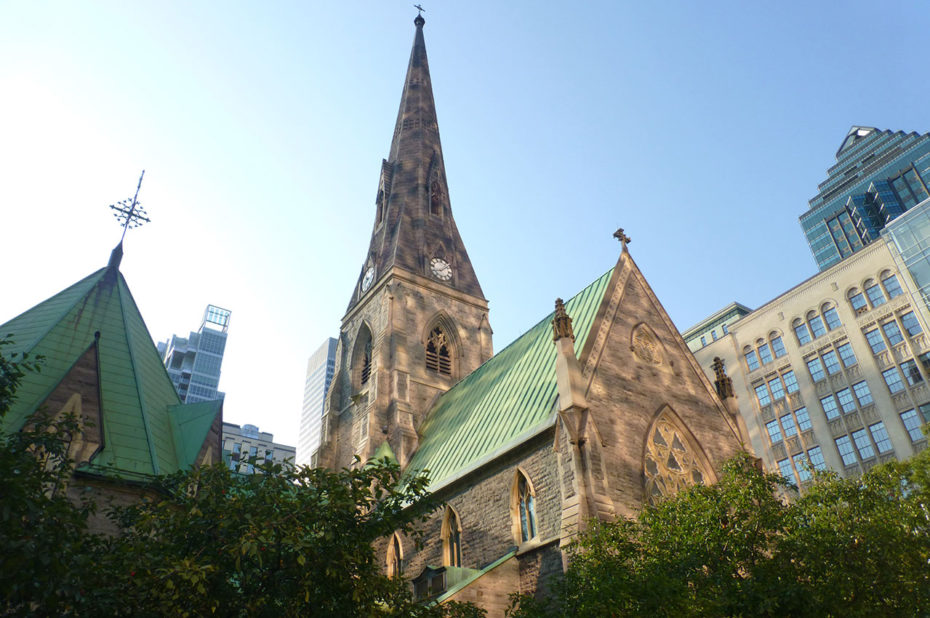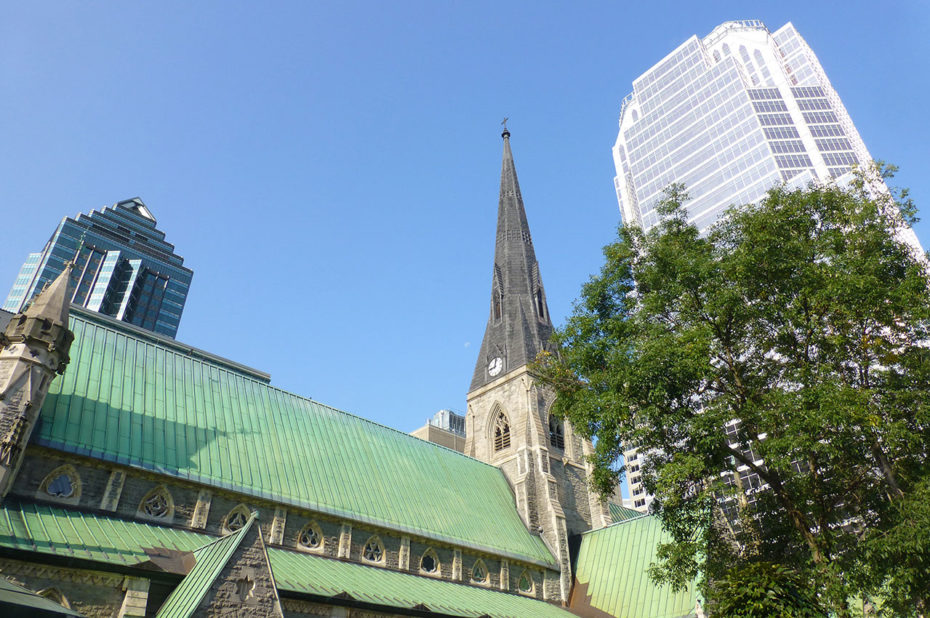 Christ Church Cathedral is a place of worship in the Anglican tradition built between 1857 and 1859. Built in the neo-Gothic style, the church was constructed according to the precepts of the Camden Society of Cambridge. The stone building has a cruciform plan with side aisles and ends with a flat choir. It has a straight gable roof and a square tower with a spire marks the transept crossing. Christ Church Cathedral is located on the northern edge of St. Catherine Street West in downtown Montreal, in a dense commercial area of the municipal borough of Ville-Marie.
In the mid-1980s, a vast real estate project was built under the cathedral. In 1987, the cathedral was kept on stilts during the construction of the Promenades de la cathédrale, a commercial center located in the basement. The development project consisted of a 34-storey office building just north of the cathedral, the KPMG Tower, as well as a parking lot and two levels of retail space below the cathedral. This project also completed the east-west link in Montreal's underground network between Eaton's and The Bay. This church was classified as a historic monument on May 12, 1988.
The tour of Christ Church Cathedral was taken on September 11, 2017.
Click on the picture to enlarge it and discover its caption.