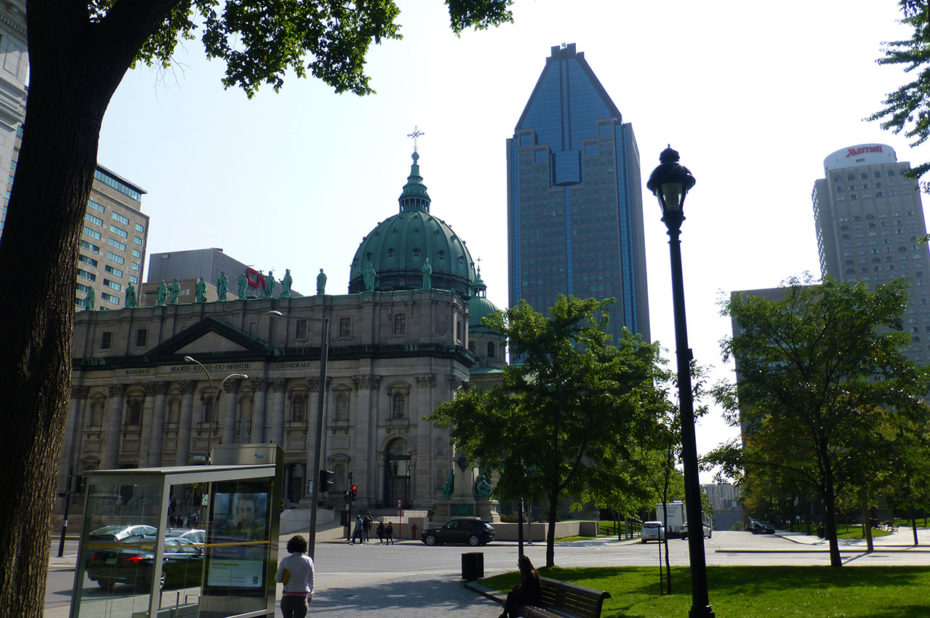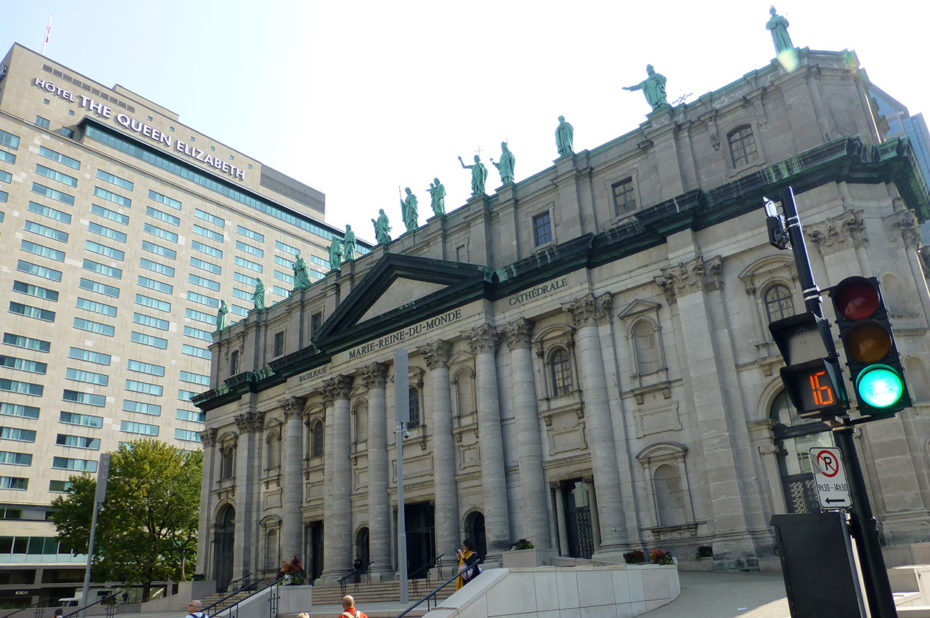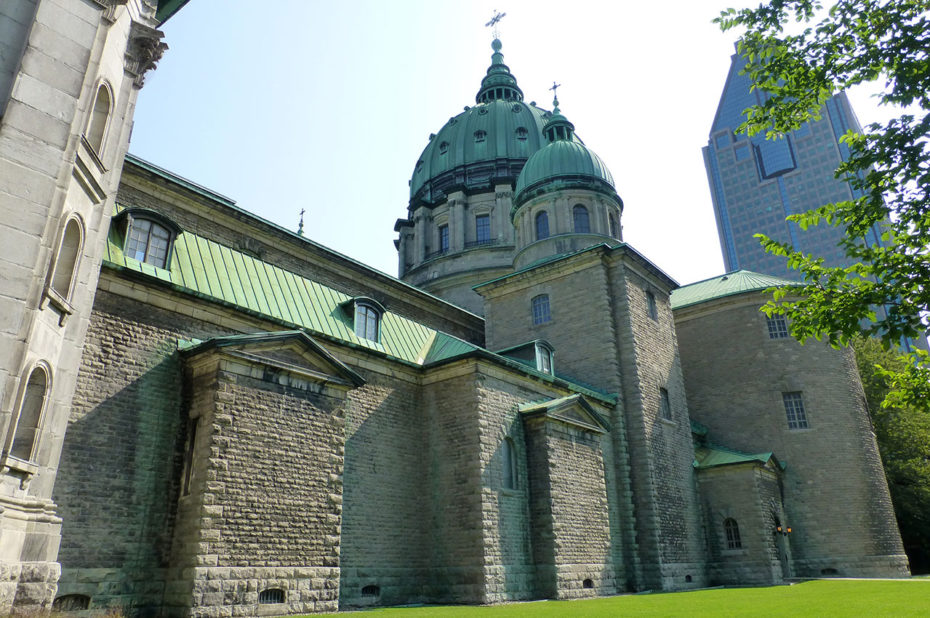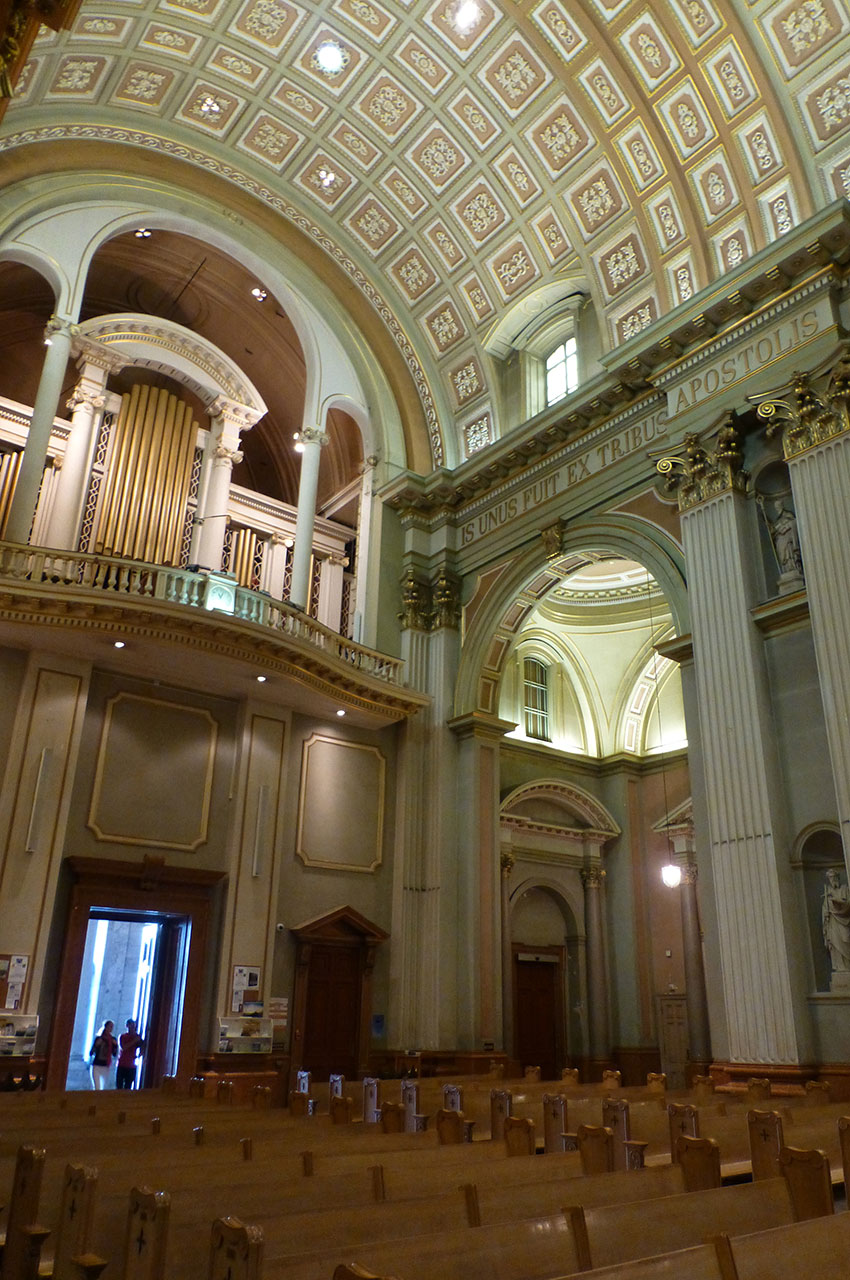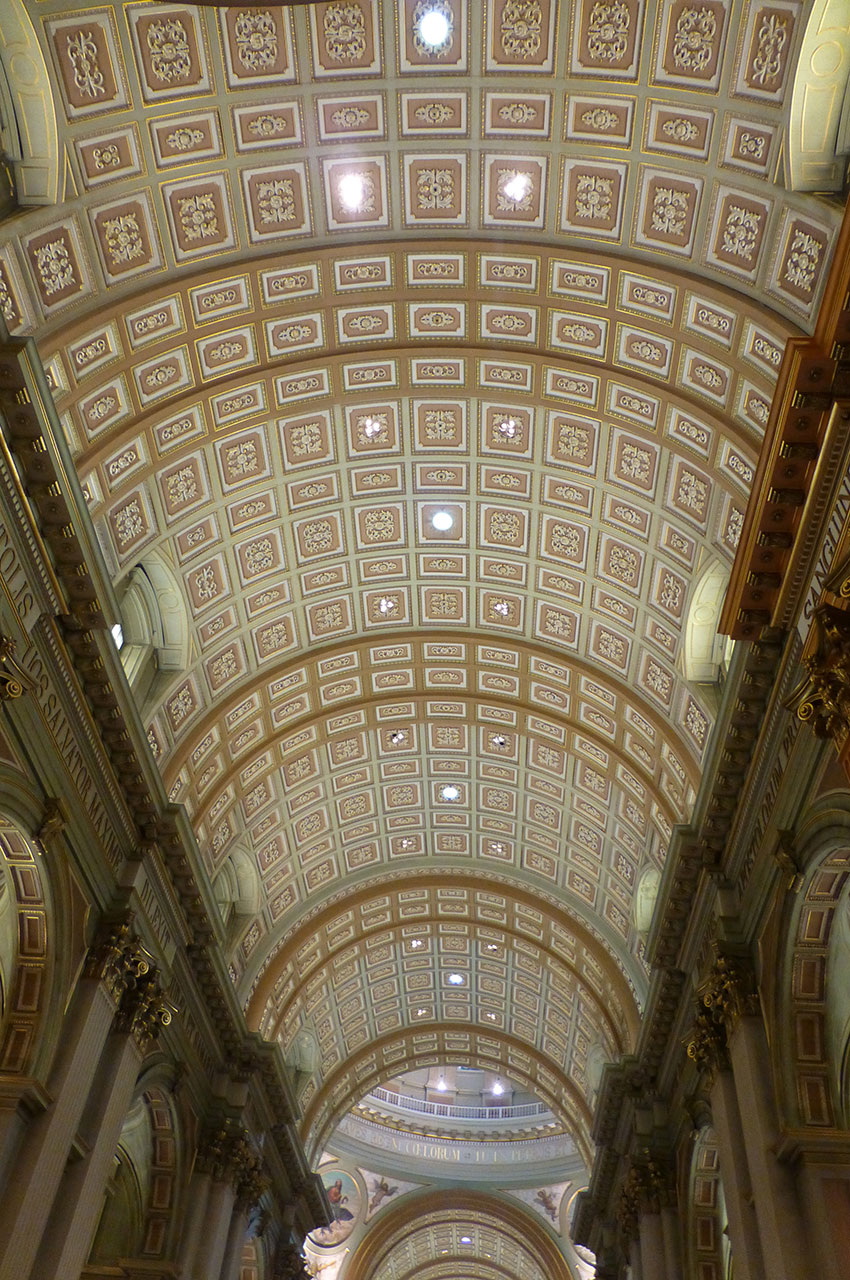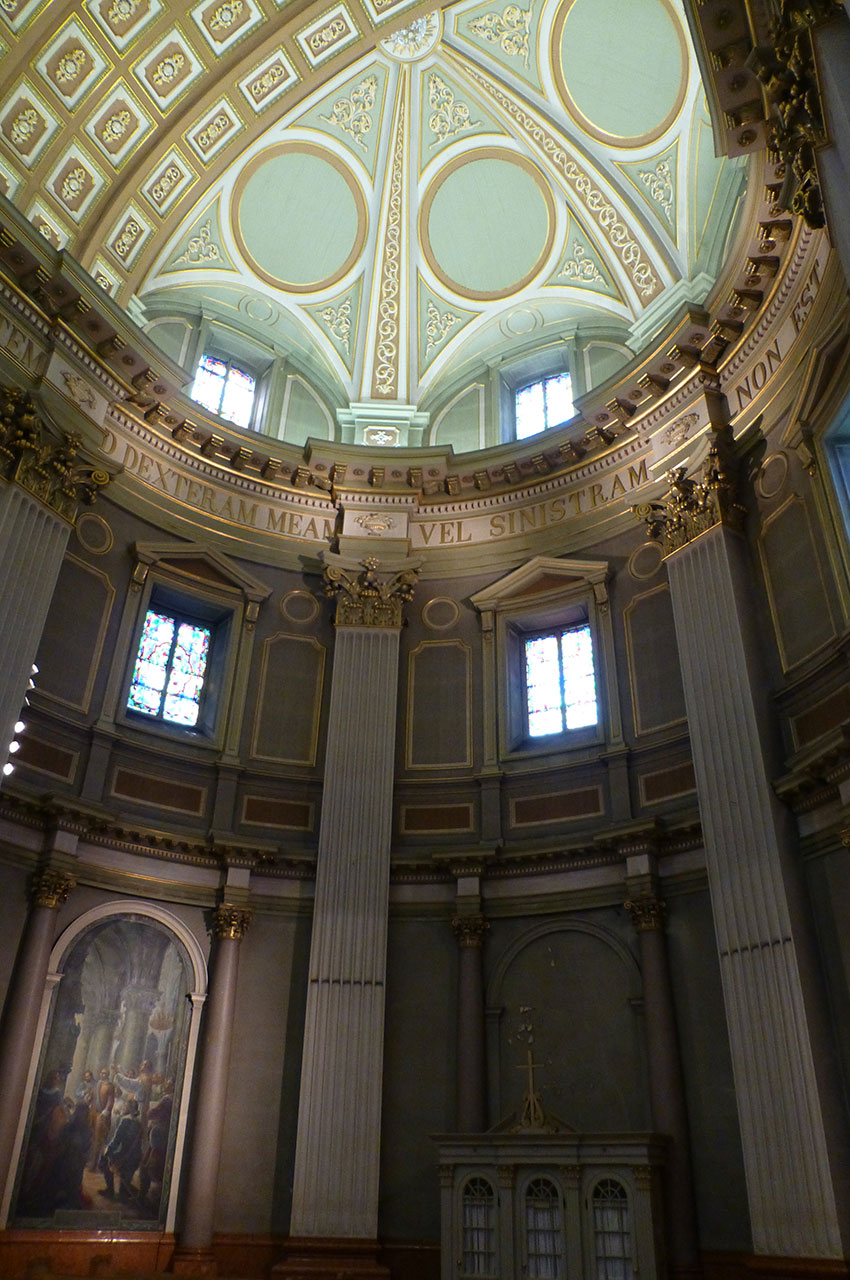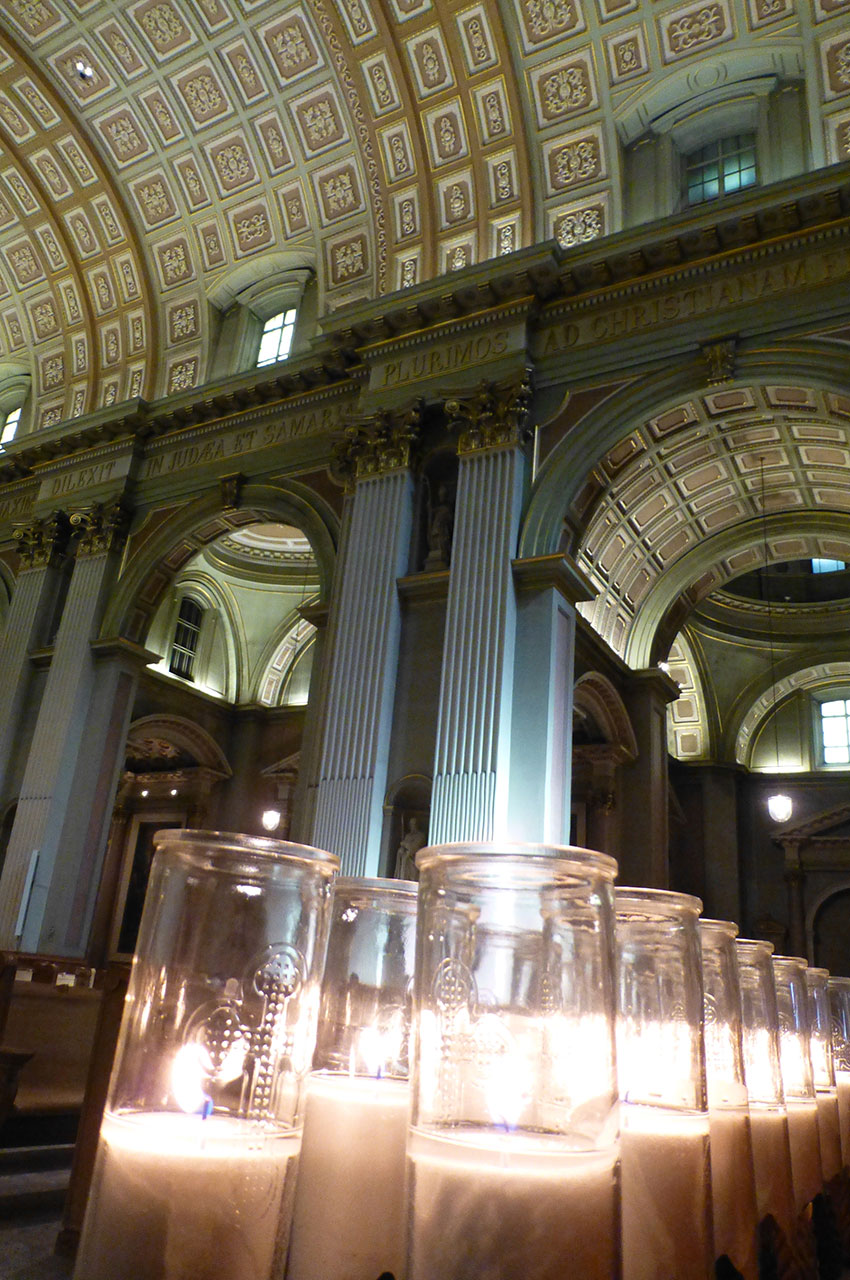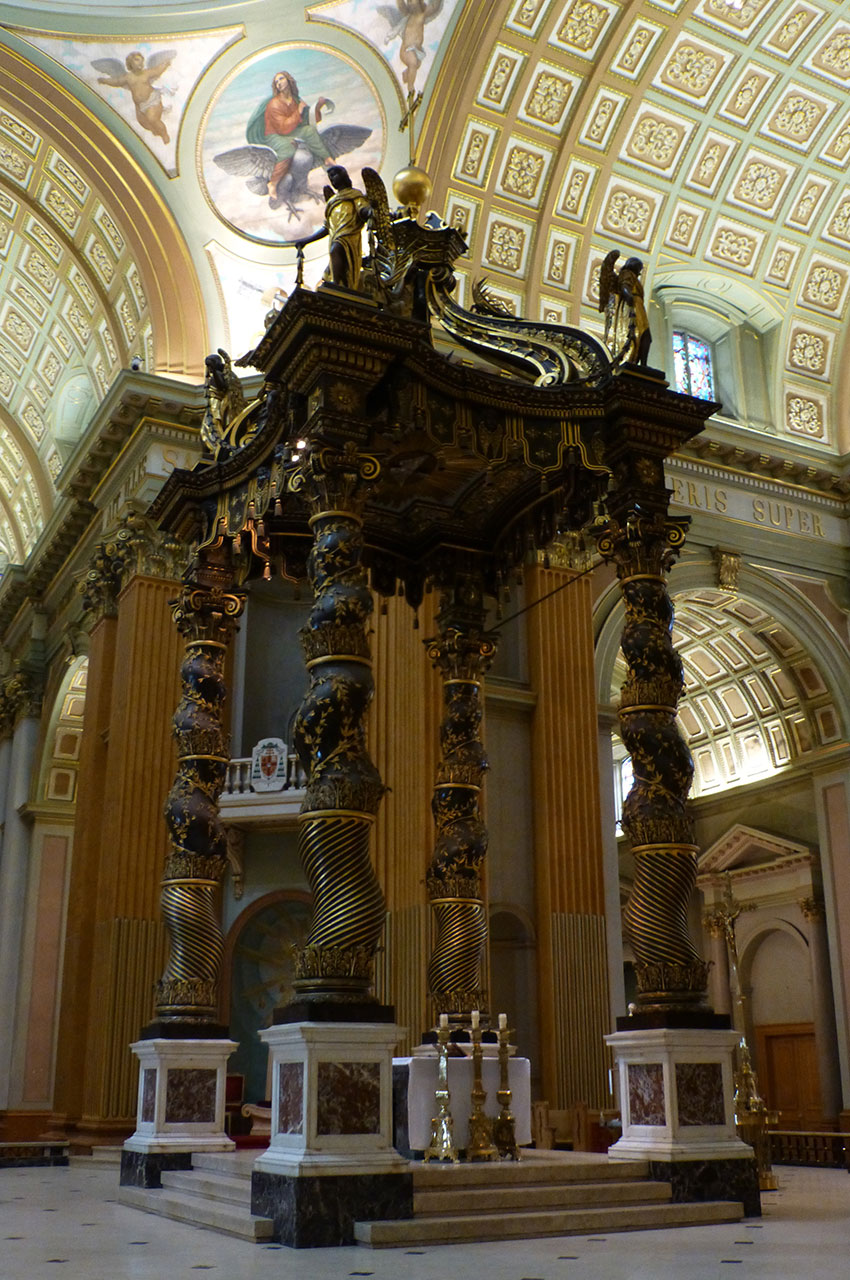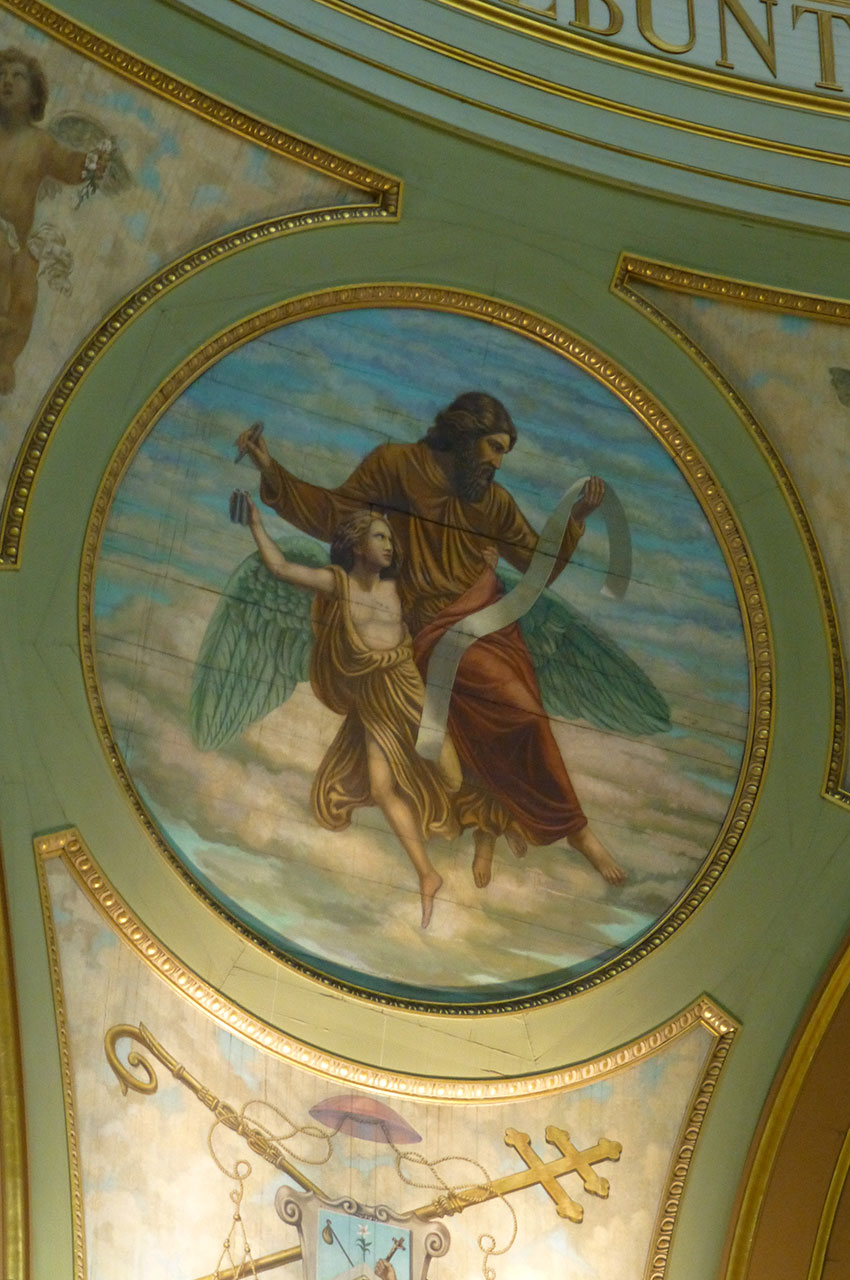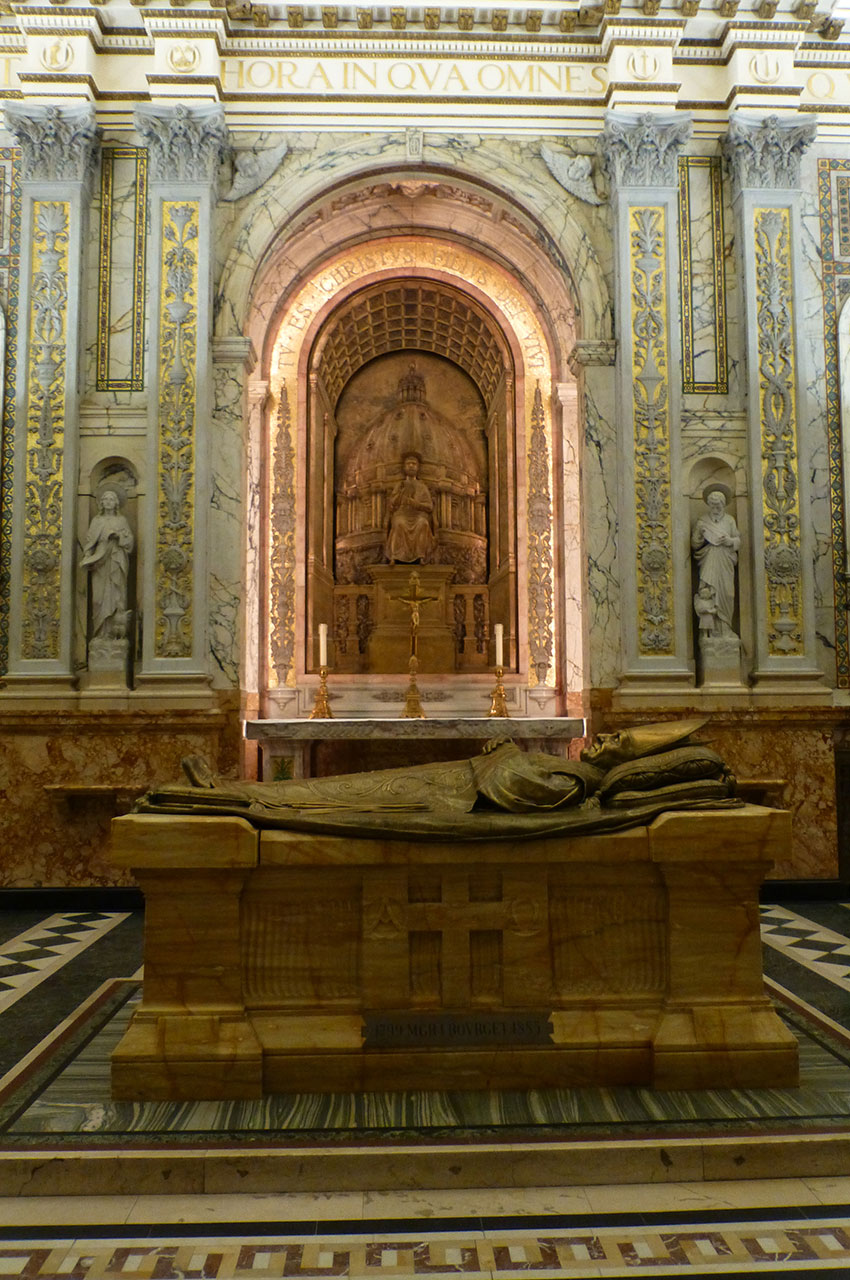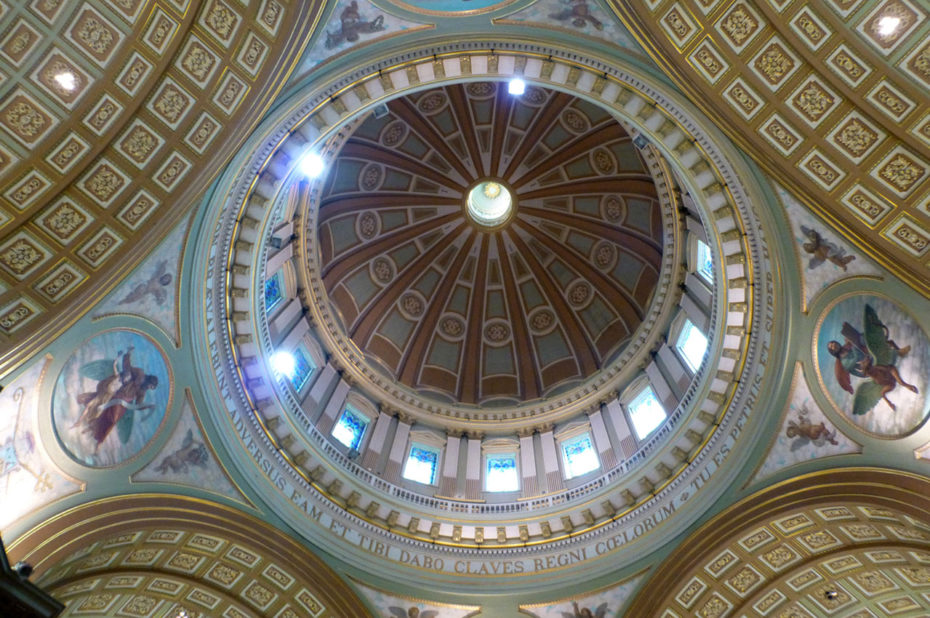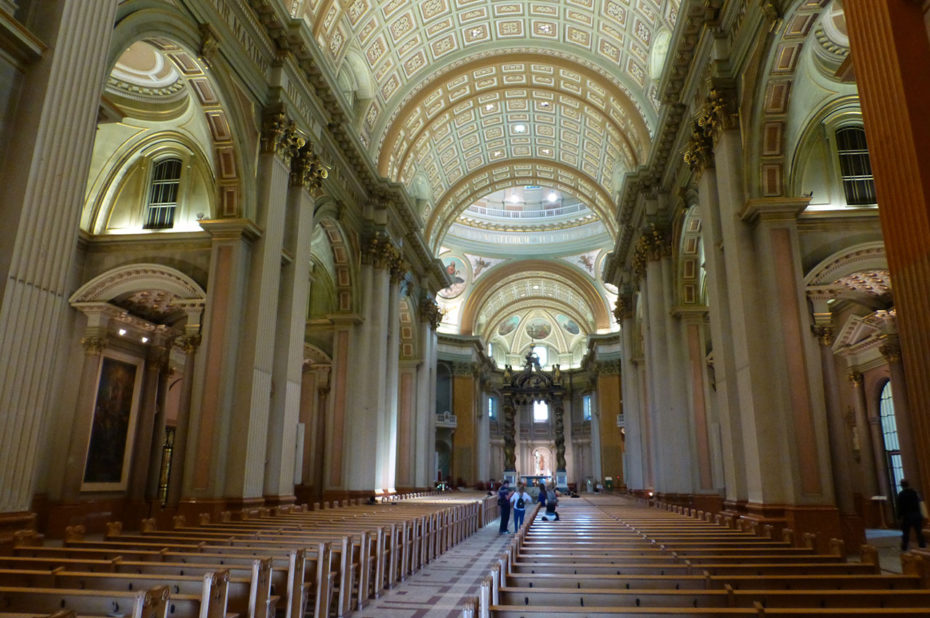 Inspired by the Italian neo-renaissance, the Cathedral of Mary Queen of the World has retained the general appearance of the Basilica of St. Peter in Rome. The interior of the Cathedral does not reproduce, in all its splendor, the Basilica of St. Peter in Rome, but the architectural layout of the nave, the white and gilded wood coffered vault, and the baldachin with twisted columns remain interesting. The curves of the intersecting vaults almost steal the show from the many paintings and gilding.
Commissioned by Bishop Ignatius Bourget in 1857 to strengthen the Catholic presence in a predominantly Protestant neighborhood, this immense cathedral is distinguished by large Greek columns, rich ornamentation and a cornice decorated with statues. Under the dome is a reproduction of Bernini's baldachin covered with gold leaf. In recent years, the esplanade and narthex of the cathedral have undergone major repairs.
The tour of the Mary Queen of the World Cathedral was conducted on September 11, 2017.
Click on the picture to enlarge it and discover its caption.