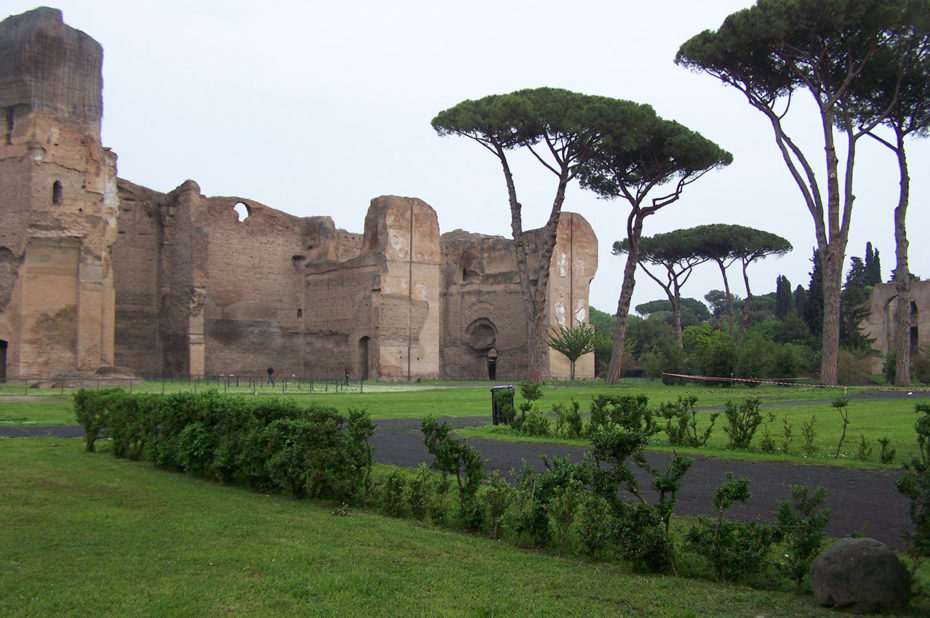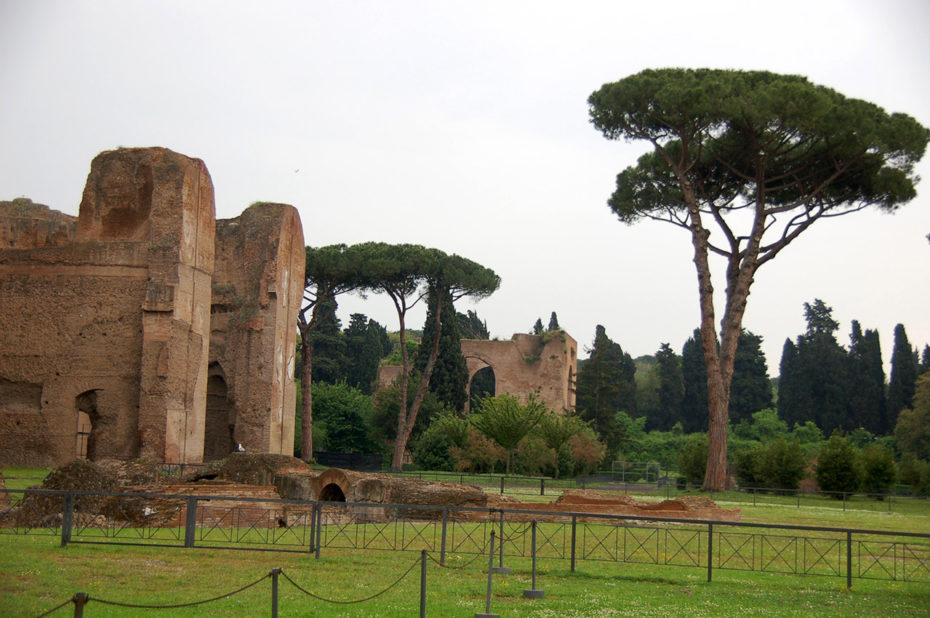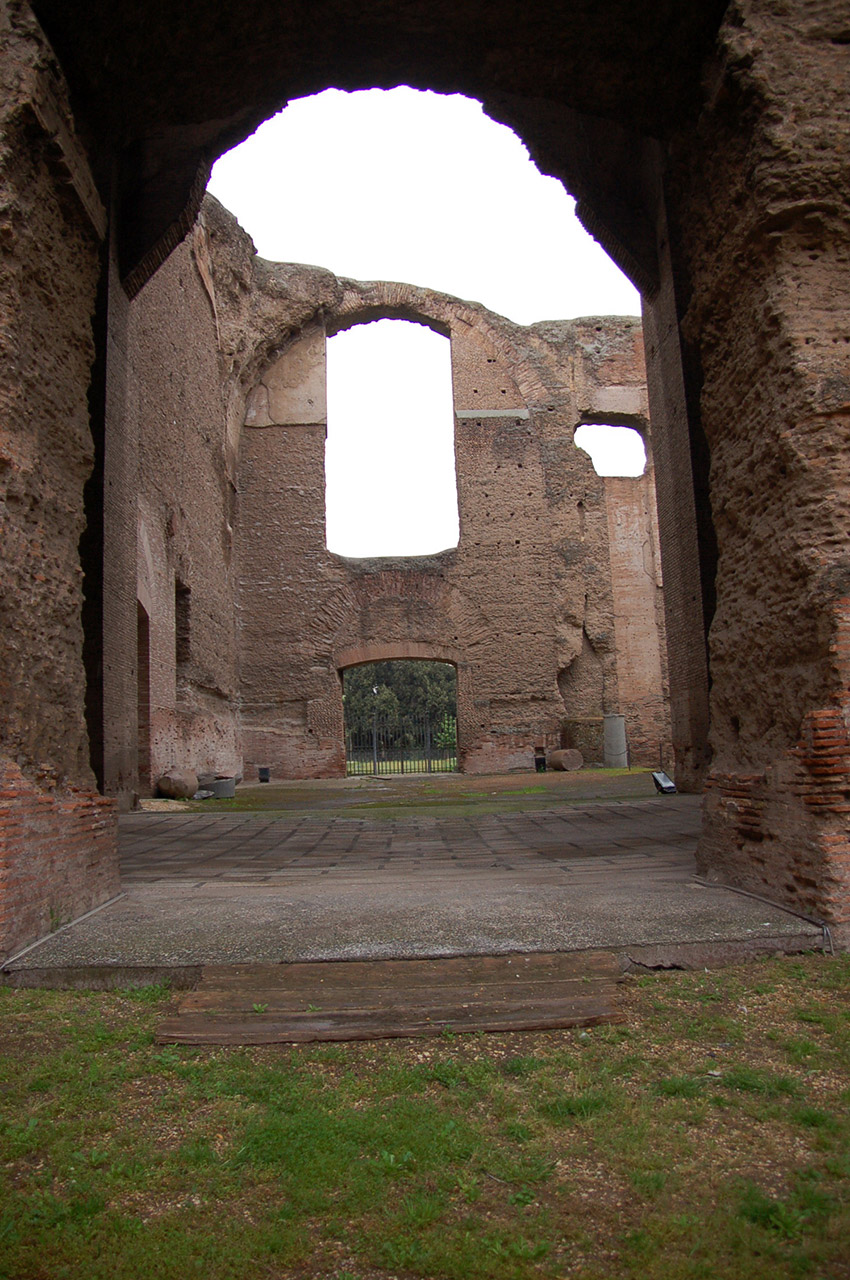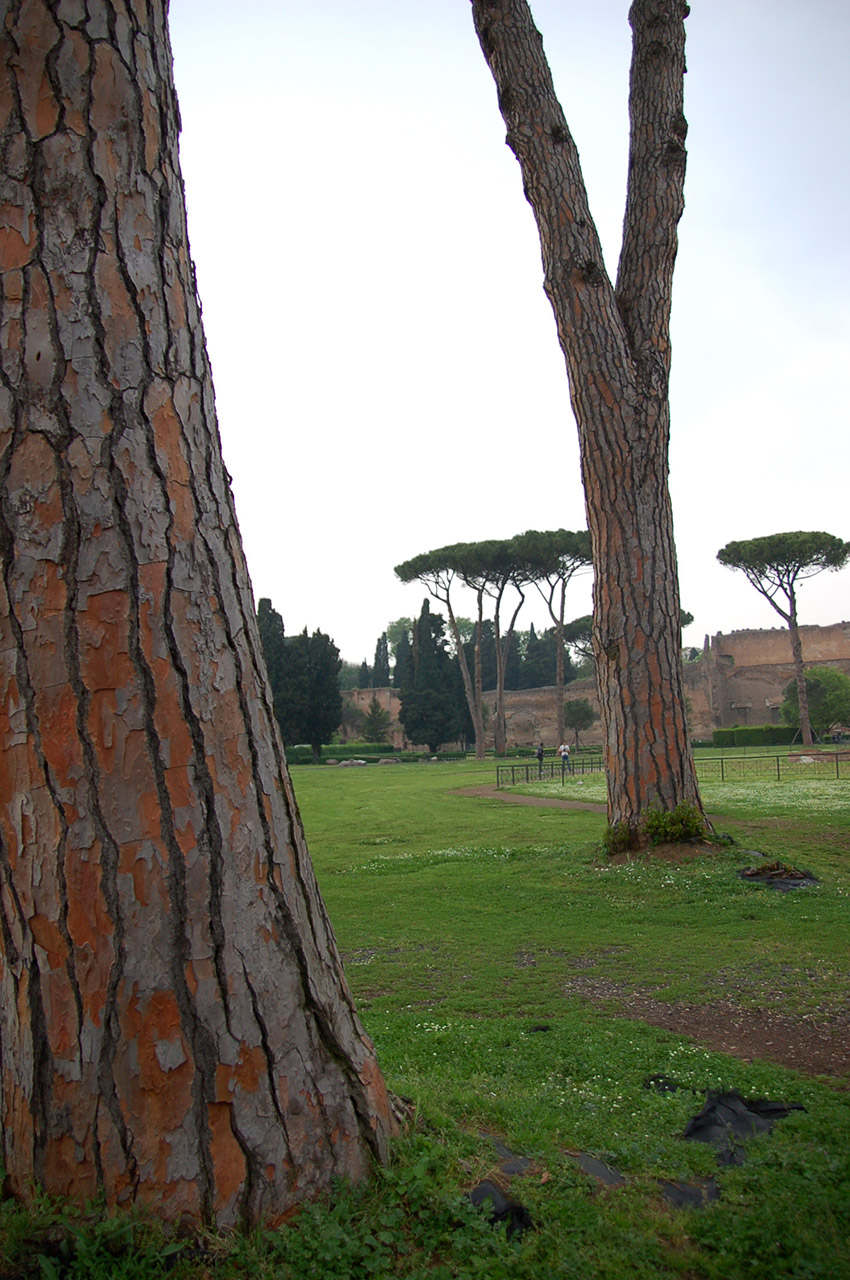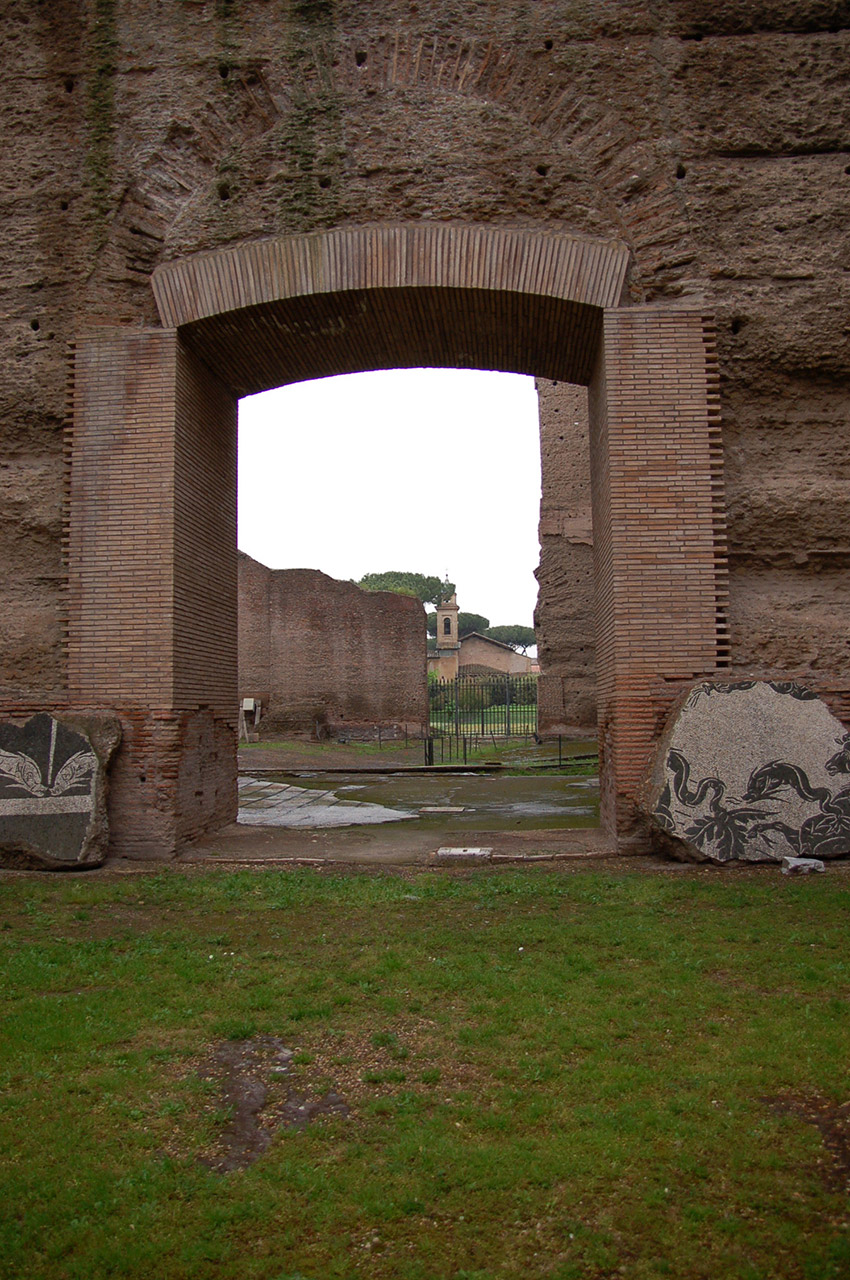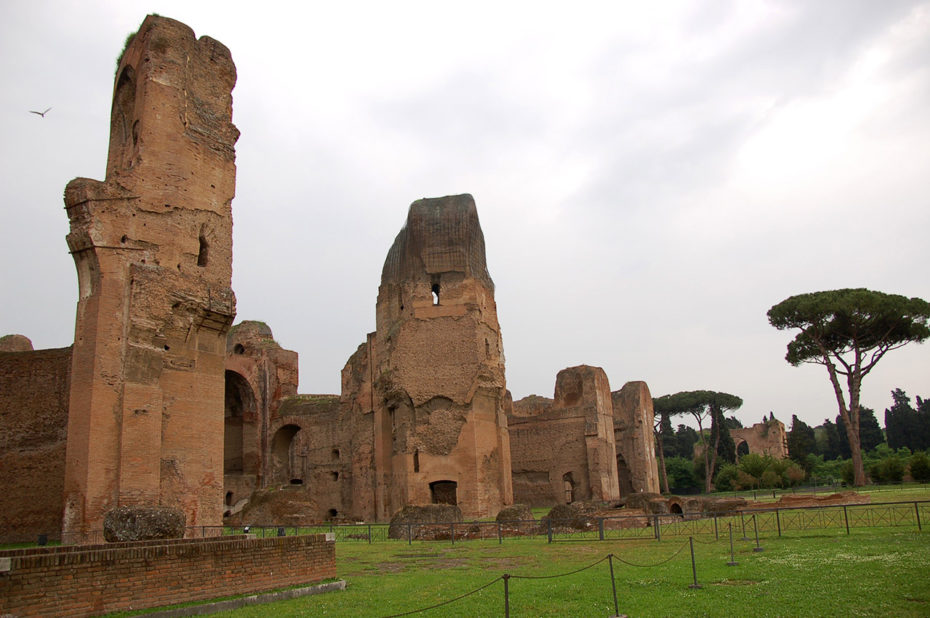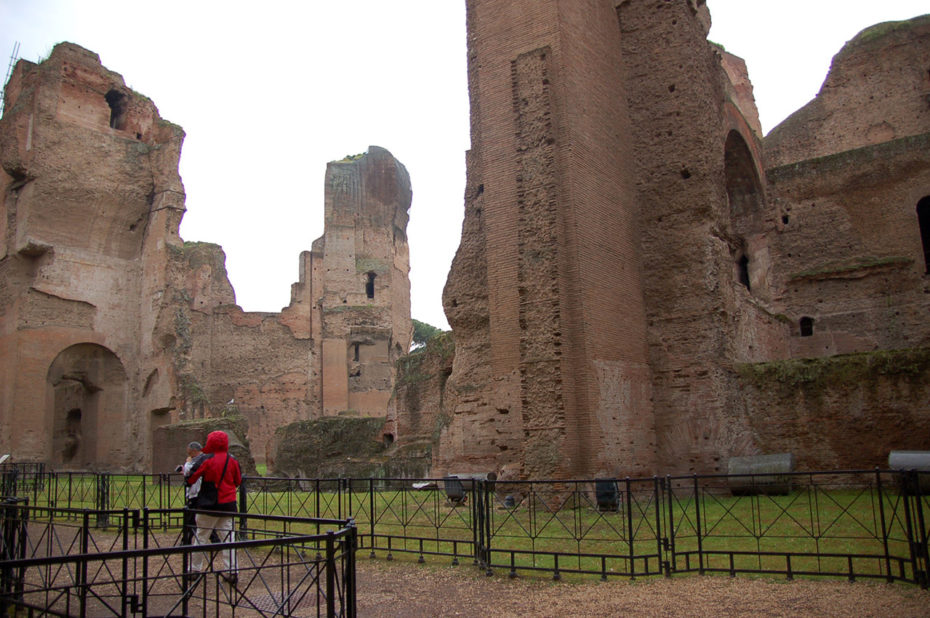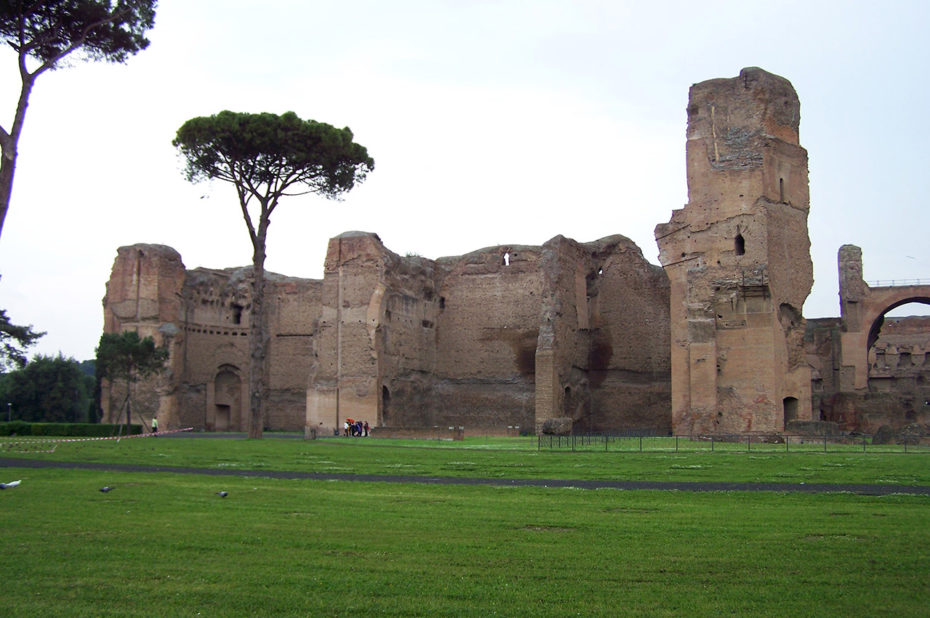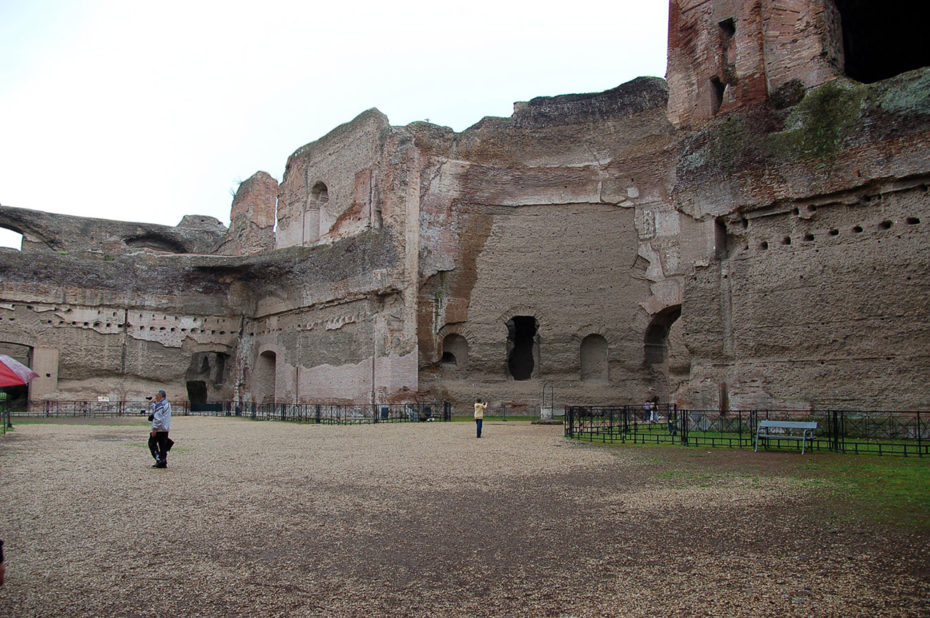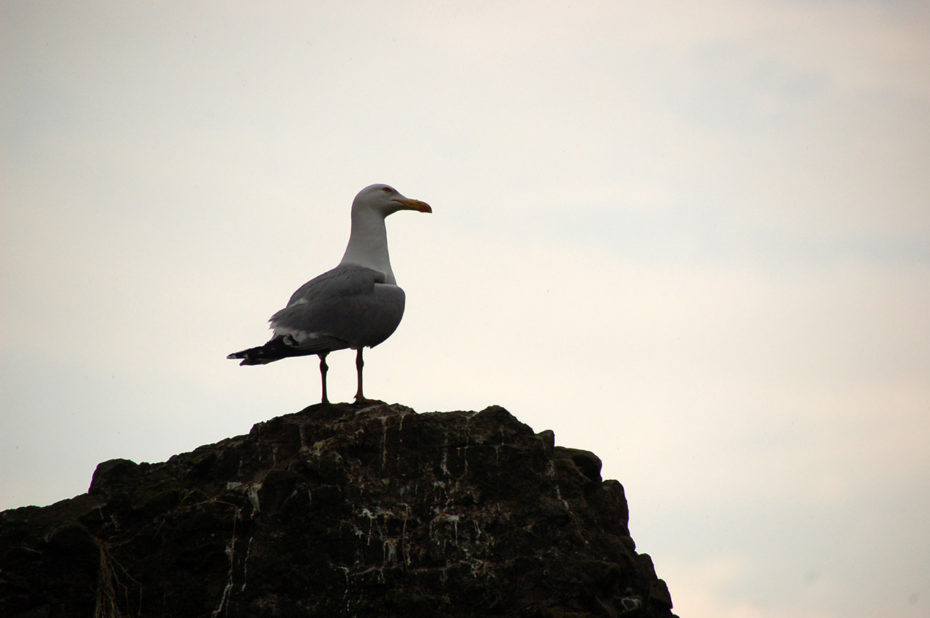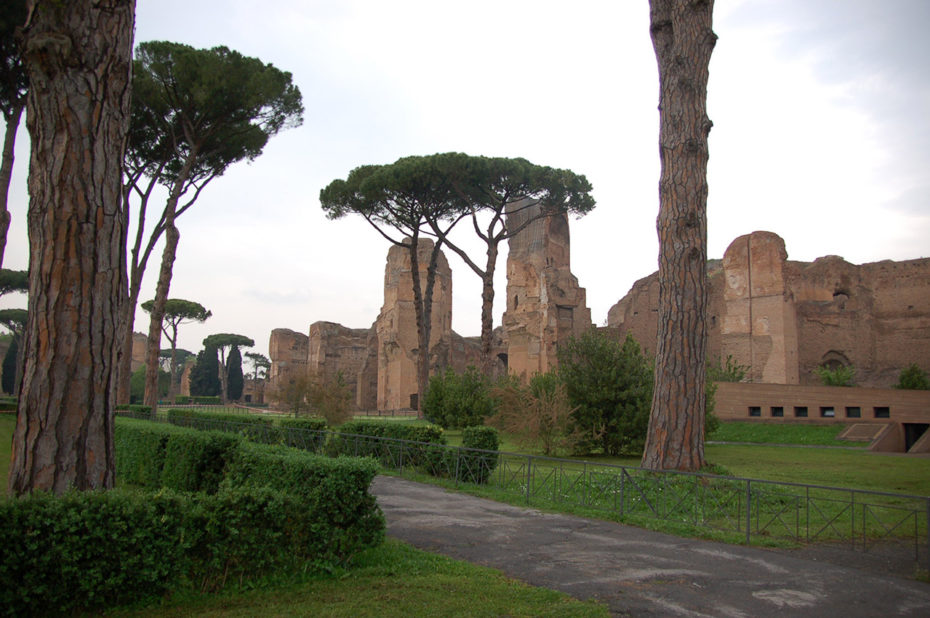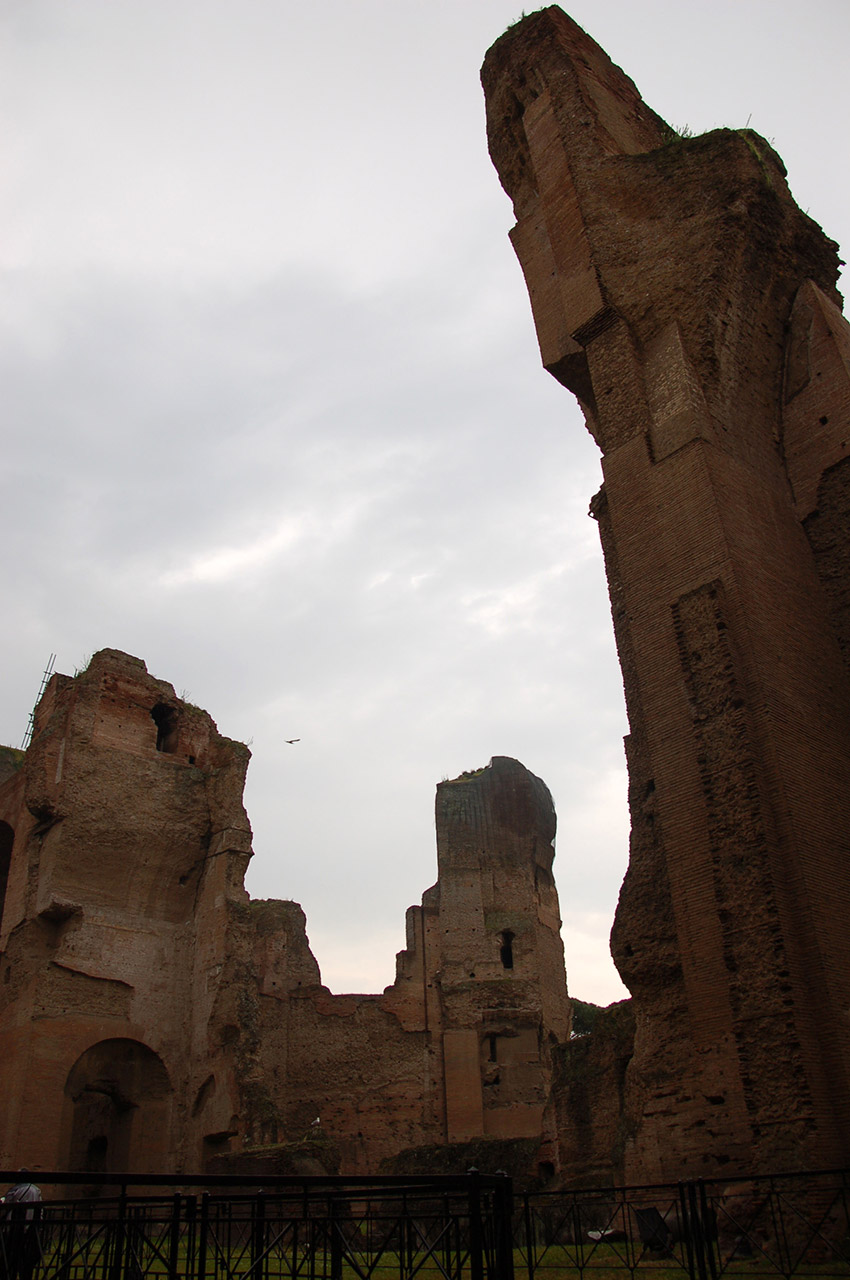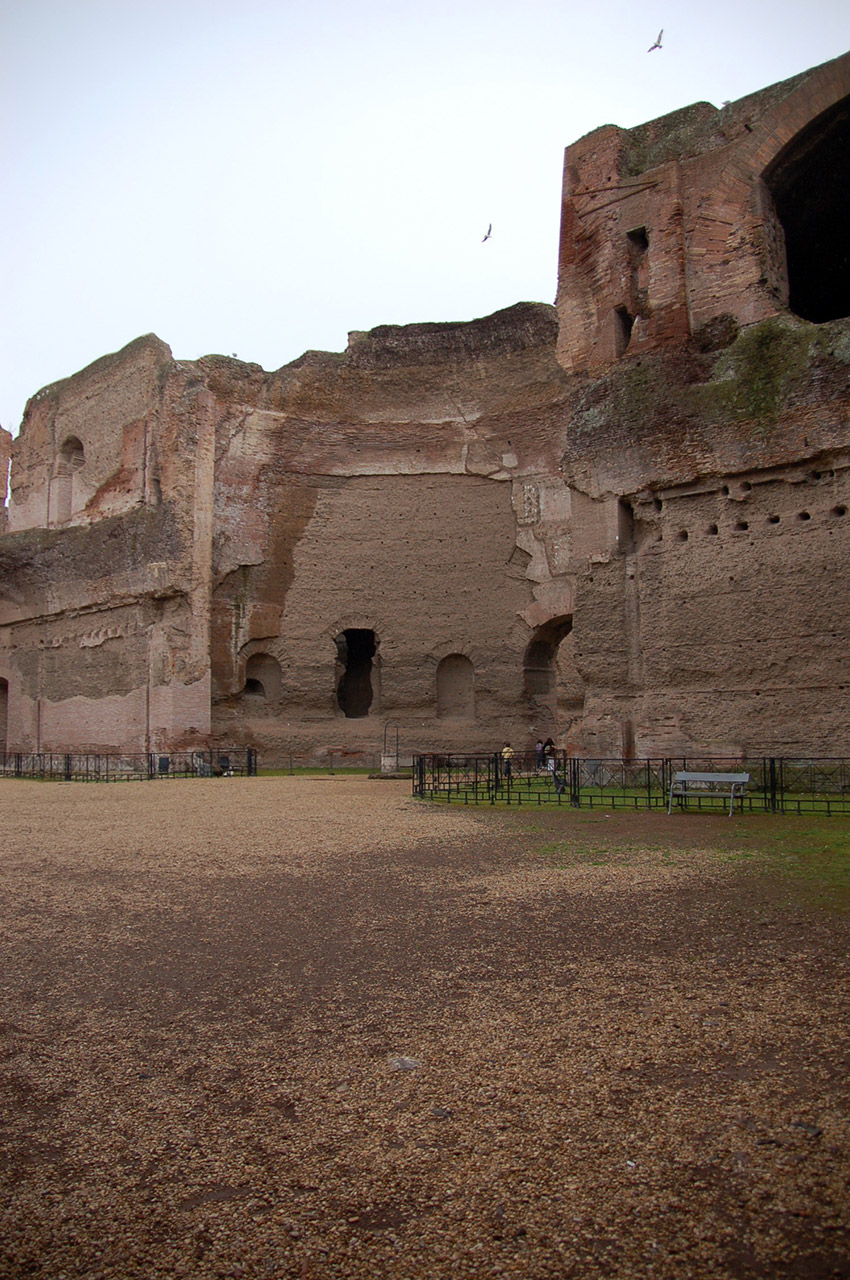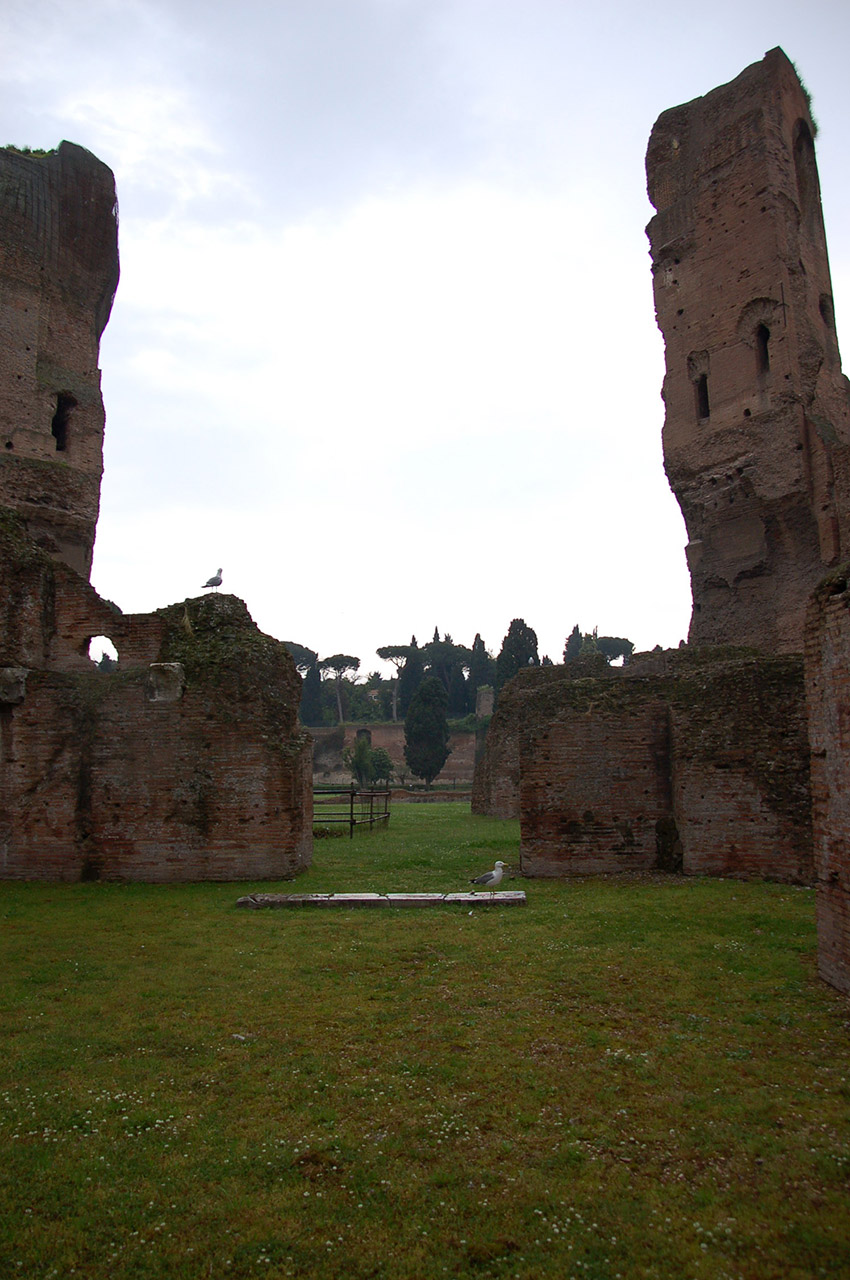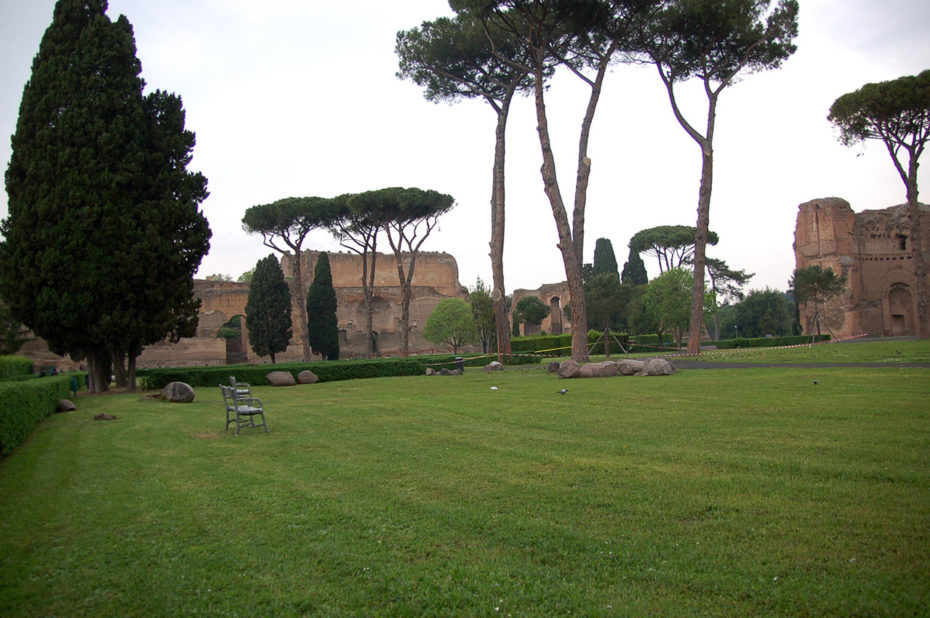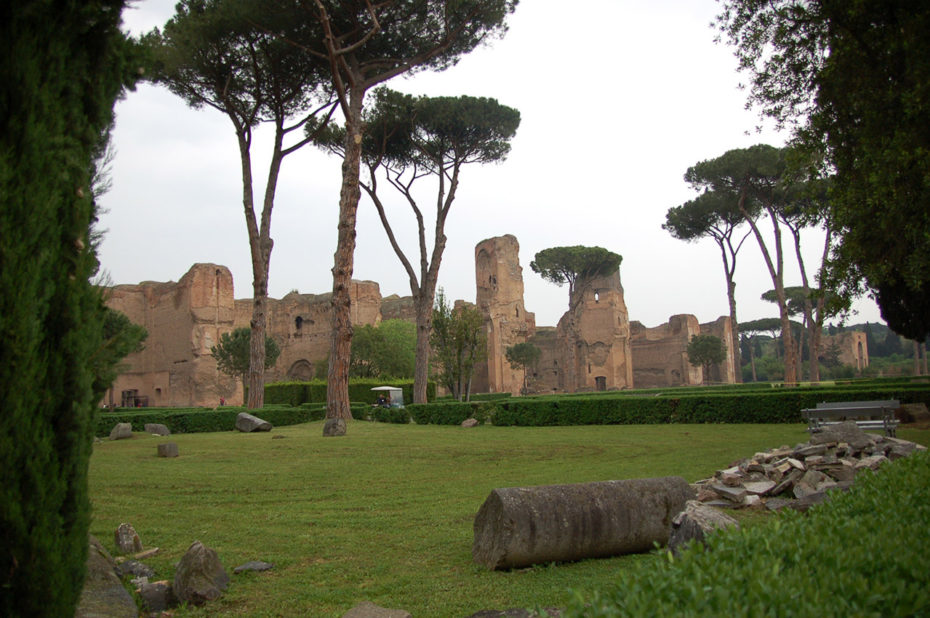 Located at the foot of the Aventine hill, in the South of Rome, close to the Circus Maximus, the Baths of Caracalla were among the largest and richest thermal establishments of the Roman Empire: they could accommodate up to 1600 people. Inaugurated by Caracalla in 217, this complex was not limited to a simple bathing establishment but also included sports areas (palestres), libraries, doctors… The Baths of Caracalla were a real place of pleasure, but also of meeting and business.
Today, there are only a few elements left to remind us of the incredible richness of these baths. The ruins can be visited every day and, when it rains, a special atmosphere surrounds them, that of a once lively place whose grandeur and importance in the life of the Romans can still be perceived today.
The visit to the Baths of Caracalla was made on April 27, 2010.
Click on the picture to enlarge it and discover its caption.