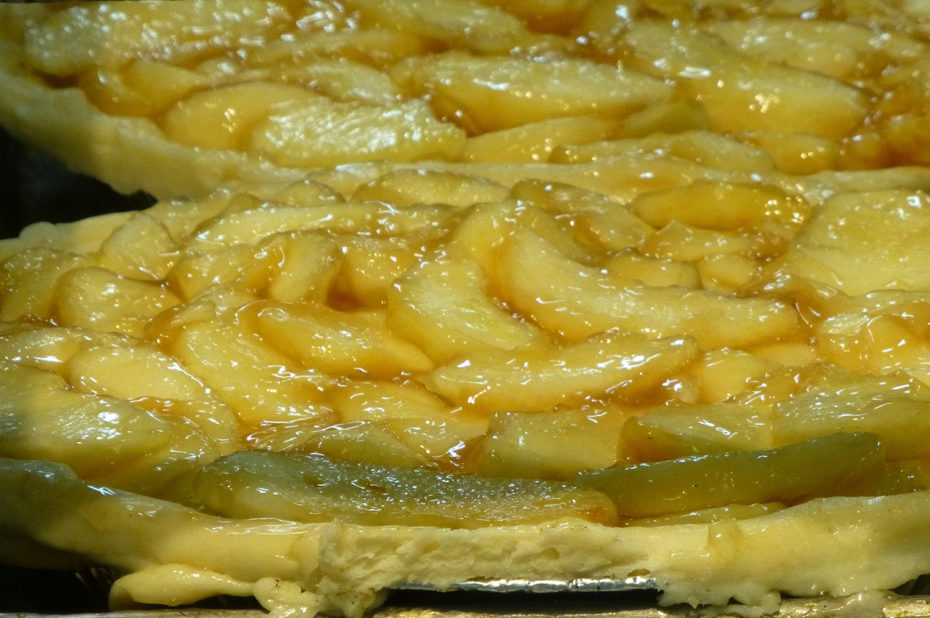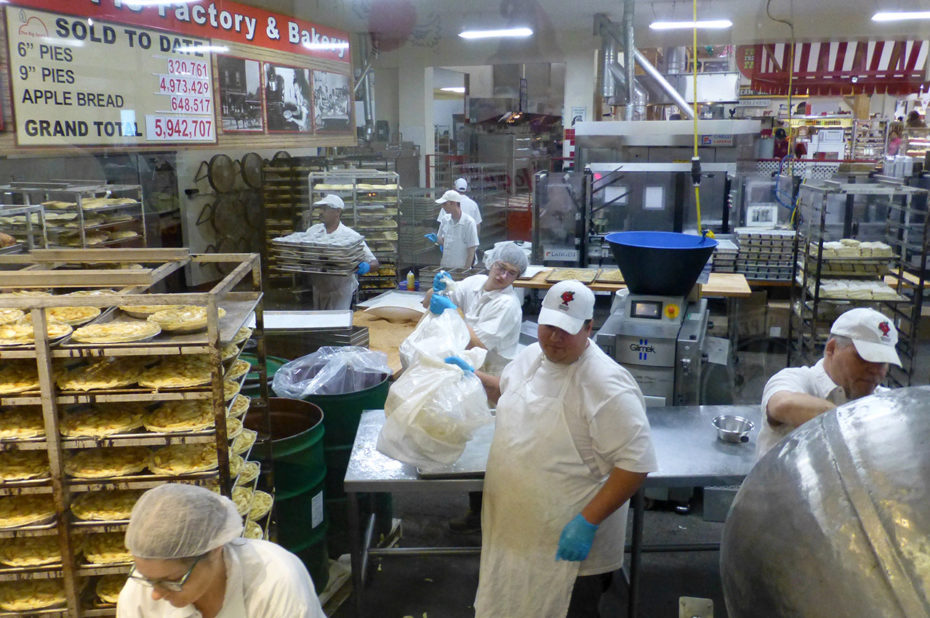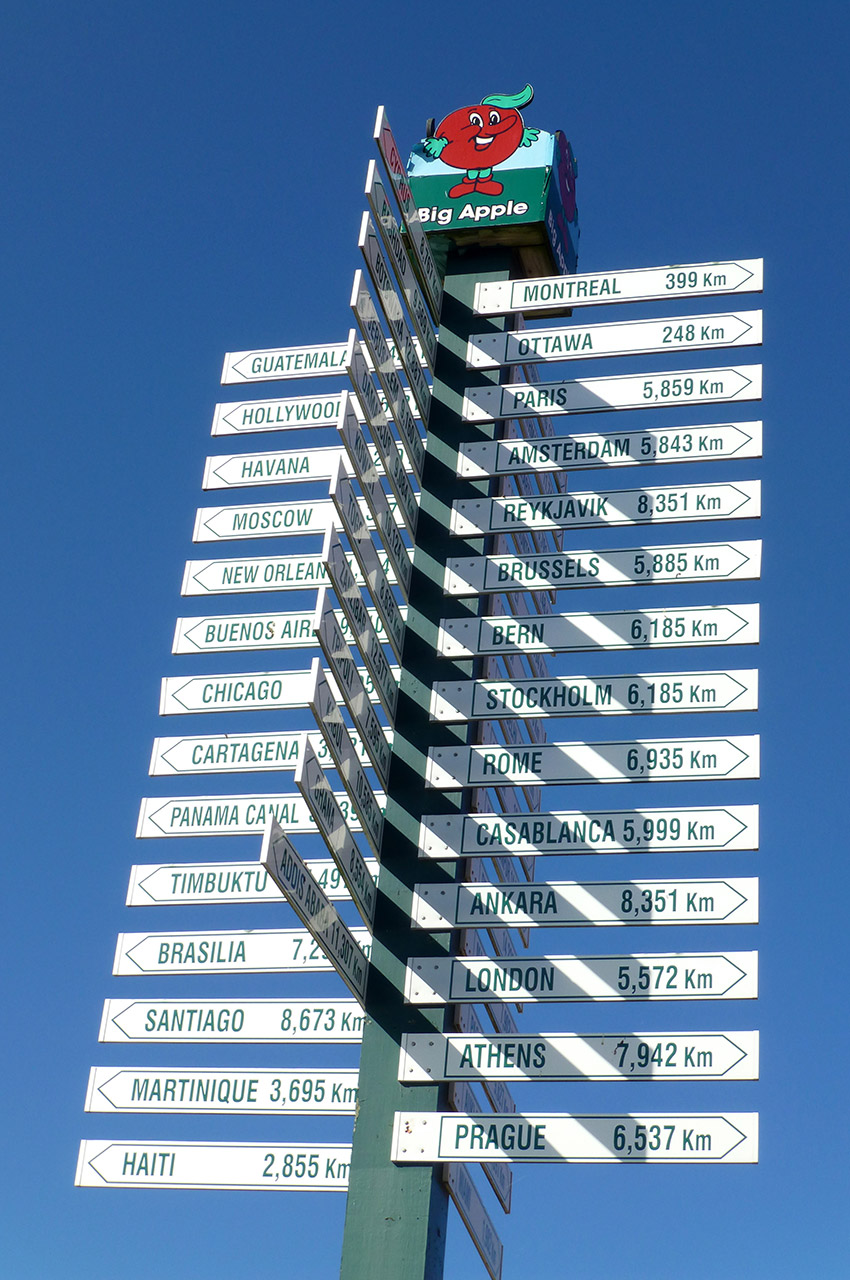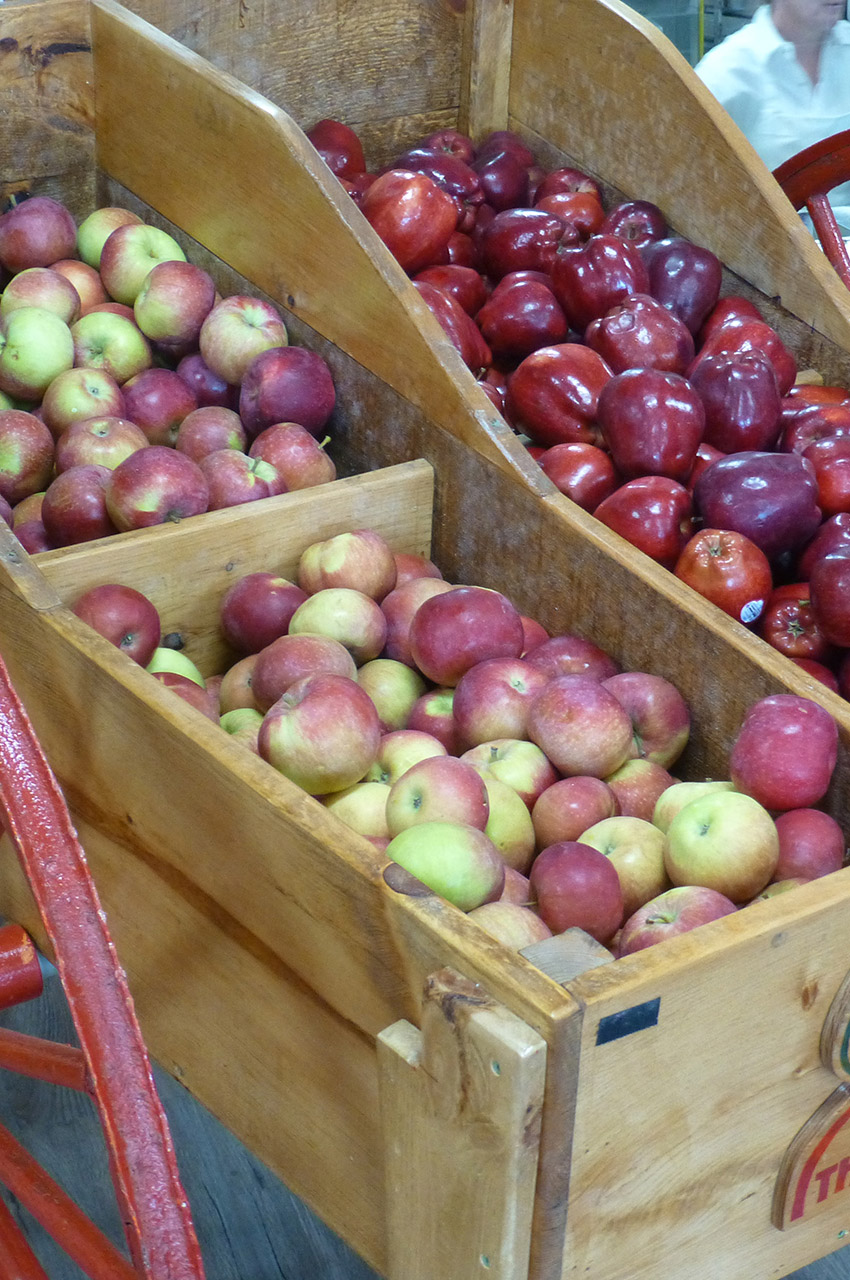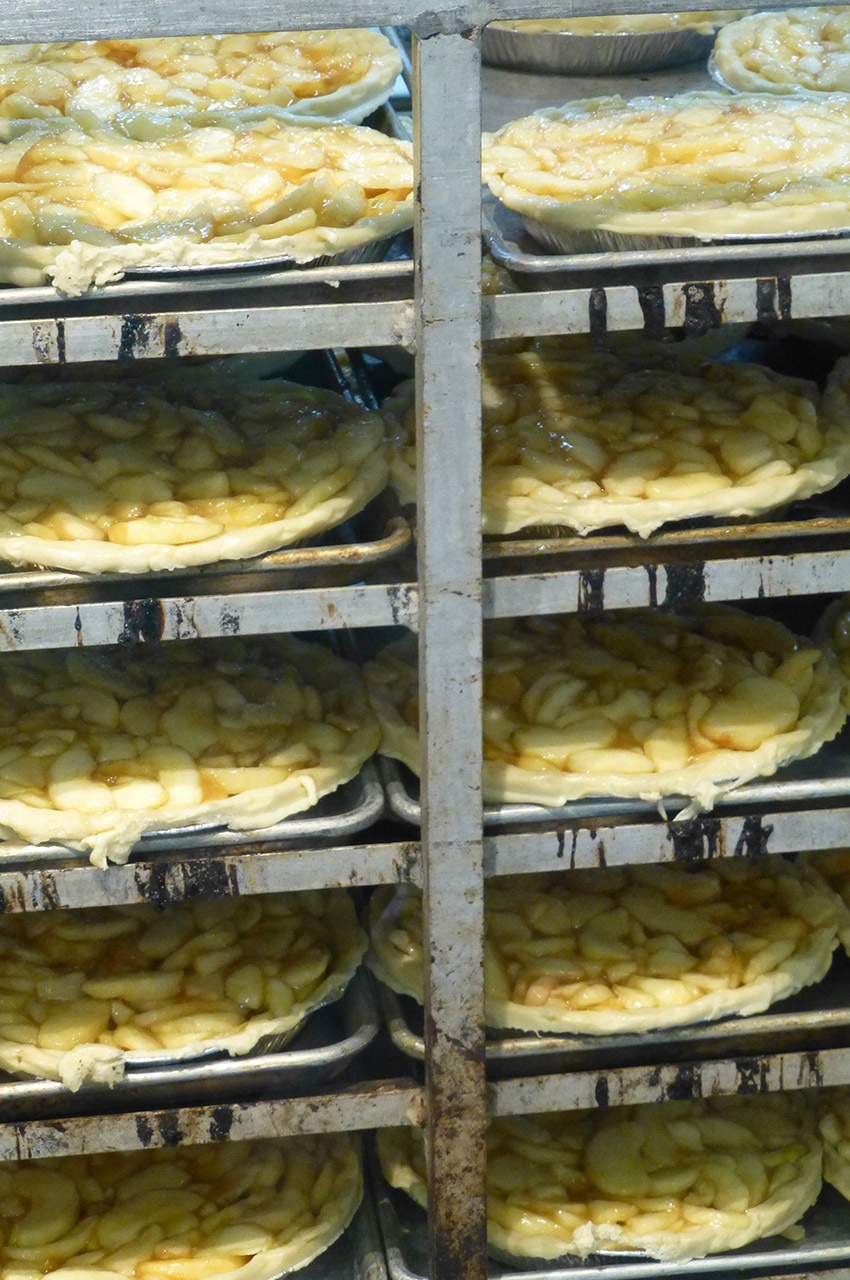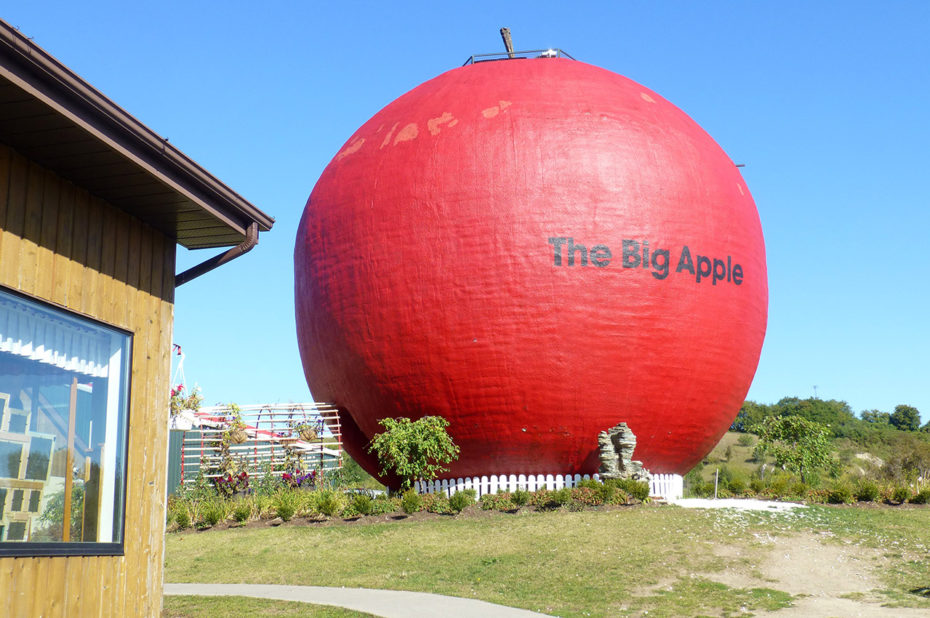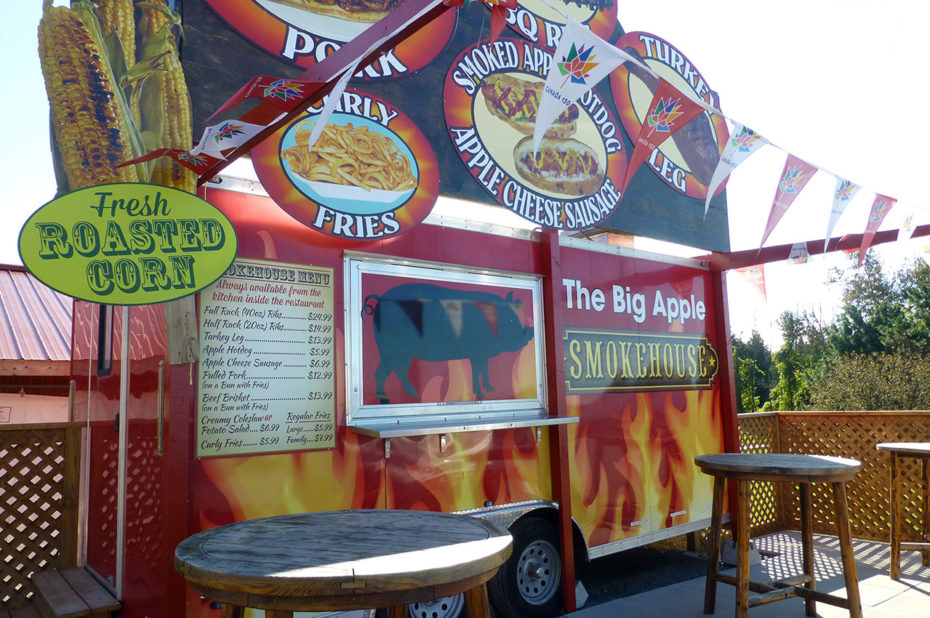 The Big Apple welcomes more than 500,000 visitors each year and is synonymous with fun for all. All outdoor activities are free, including mini putt, shuffleboard, ping-pong and our popular kids' train ride. In the restaurant, you'll notice the country corner where market products such as Jessie's jams, pure maple syrup from the maple grove, non-alcoholic sparkling wines, fresh fudge, NutraBee honey and much more are sold. Don't miss the 401 Cider Brewery which offers delicious handcrafted ciders. The Big Apple is located just off Highway 401 in Colborne, Ontario. And since the giant red apple is an eye-catcher, you can't miss it!
The Big Apple was visited on September 9, 2017.
Click on the picture to enlarge it and discover its caption.